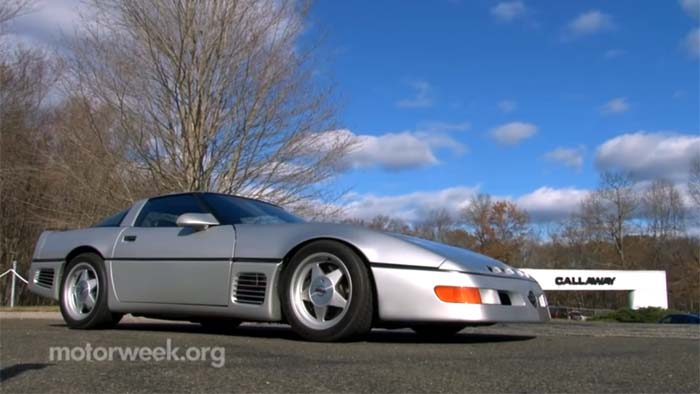 Reeves Callaway was on a quest to dominate the top speed shoot-outs that various auto magazines were holding in the mid to late 1980s when he designed and engineered the 1988 Callaway Sledgehammer, a car designed to exceed all top speed records.
On October 26, 1988, at the 7.5 mile oval track at the Transportation Research Center (TRC) in Ohio, the Sledgehammer would set the record for the fastest street-driven car in the world after reaching a speed of 254.76 mph. Making the event even more remarkable was that Callaway's crew would drive the car to and from Ohio from Callaway's headquarters in Old Lyme, CT.
MotorWeek looks back at the remarkable Sledgehammer before getting behind the wheel for a drive through the countryside.

Source:
MotorWeek / YouTube

Related:
[VIDEO] 30 Years of Callaway Corvettes: The Sledgehammer
Mecum to Sell the Famous Callaway Sledgehammer at January's Kissimmee Auction
[VIDEO] 30 Years of Callaway Corvettes: 1991 Callaway B2K Twin Turbo 100 Plus Car