For those of us old enough to have been around back then, the unveiling of the fourth generation 1984 Corvette in 1983 was as big a deal as the C7 was to the younger folks in 2013.
While the performance may not be on a par with today's models, the C4 generation nevertheless can be proud that it proudly carried the torch for America's Sports Car and in their day the 1984 to 1996 models were as good or better than just about anything on the road back then.
For sentimental folks, a new video of a very special 1984 Corvette just posted on the National Corvette Museum website might bring a tear or two to their eyes listening to friends and family members talking about the late Don Oliverio of West Virginia.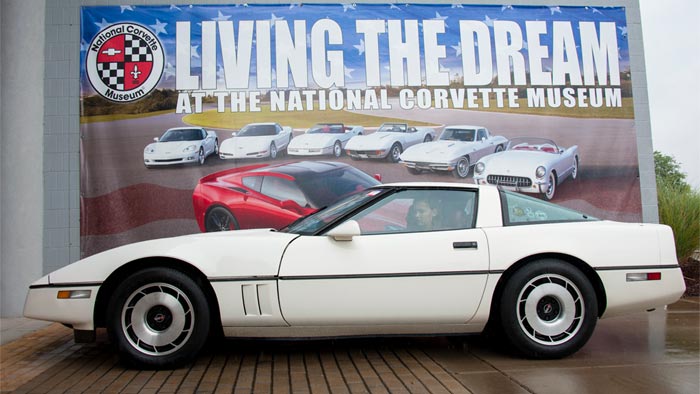 About 40 relatives and friends gathered on Friday, Aug 4 at the NCM for a ceremony during which Don's beloved 1984 Corvette – an early production model that has received many national recognitions, including NCRS, Bloomington Gold, Triple Crown in Chicago, Gold Spinner, numerous displays at Corvettes at Carlisle, Five Star Crossed Flags, numerous Top Flight Awards, Dave McClellan Marque of Excellence Award, and has passed the PV (performance verification) for NCRS indicating that everything operates as new – was presented to the Museum.
The one-owner car is a true survivor with the original body and paint still intact and was produced in March 1983 at the nearby Bowling Green Corvette Assembly Plant. Linda Kolisky praised her brother, saying Don "was thoughtful and would visit people in the nursing home, even if he didn't know them. That's how kind and good he was to everyone. We're so honored that this is going to be here, the thing he loved so much, we're so pleased."

Other family members were quick to chime in. His granddaughters, Cassidy Oliverio and Kayla Means, had the honor of driving the car into the Museum. "Last year I was in the homecoming court and he drove me in the parade," said Kayla. "He liked any chance he could to show off his car. He would love to see it be in the Museum. He would feel very honored to have it here. He would love to take it to car shows, and this would be considered the ultimate car show!"
His daughter, Jamie Oliverio, brought a smile to the faces in the Museum when she recalled her favorite memory of the white '84. "I drove the car once by myself in 1987. I never told him, but I took it up on I-79 and I floored it. He never found out, I don't think," she said. "It's emotional – it's a tribute. He loved the car almost as much as he loved anything, so now I feel like he's going to live on forever."
Another daughter Johnna Oliverio said the decision to gift the car to the NCM would make her dad very happy. "This is the best place for it," she said.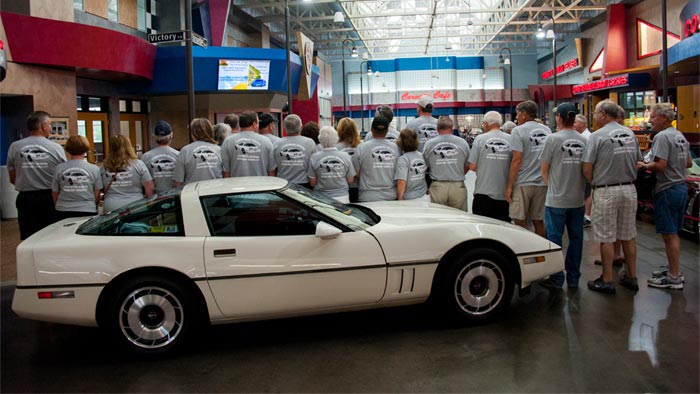 Don's friend Jim Oliverio worked with the Museum staff since February to set up the donation, saying: "This is something that I think Don is looking down and really pleased with it. I don't think he ever thought he'd have a car here. I hope the Corvette world comes here and enjoys the car. It's a wonderful car that was owned by a wonderful person."
If you'd like to gift your Corvette to the NCM, contact Derek Moore at [email protected] or call him at 270-777-4516.

Source:
National Corvette Museum

Related:
[VIDEO] Corvette Museum Board Member Donates his 1967 L89 Corvette
Corvette Museum Receives First Donation of a 1956 Corvette
World War II Veteran Donates His 1958 Corvette to the National Corvette Museum