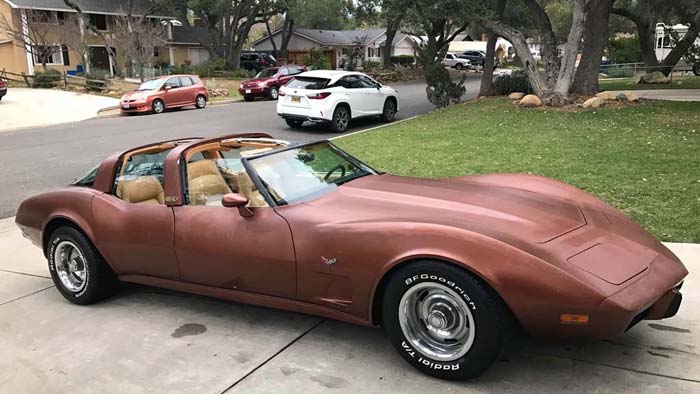 For all those enthusiasts out there who have always wished they could take the whole family in their Corvette, here's your answer.
What is claimed to be the only surviving four-door production 1979 Corvette America (not to be confused with the Corvette parts company of today) is up for sale on eBay, with the bid climbing to $12,650 right now.
The seller claims that Chevrolet actually planned on annually producing 40 of these Corvette America cars, to be built by California Custom Coach in Pasadena.
There was a lot of overhead in building these cars since each required cutting two cars in half and mating them together to extend the wheelbase by 30 inches, enabling installation of four seats, four doors, and four T-tops.

For some reason, the idea never took off, though, probably because a base Corvette sold for about $13,000 back then so the outrageous $35,000 asking price of the Corvette America made it economically unfeasible. It would make more sense to buy two Corvettes if you wanted to haul four people or just buy one and let your family be patient and take turns riding in it. Or duh, maybe you could just buy a Camaro or a Chevelle instead.
In all, a prototype and five other Corvette Americas were produced before Chevrolet pulled the plug on the project, according to the seller, who claims that his is the only one believed to have survived until today.
He also claims that one of the Corvette Americas sold for $500,000 five years ago, though we could find no evidence of the sale on the Internet, and that another one was on eBay for $300,000 six months ago. He's offering his at the "Buy It Now" price of $60,000.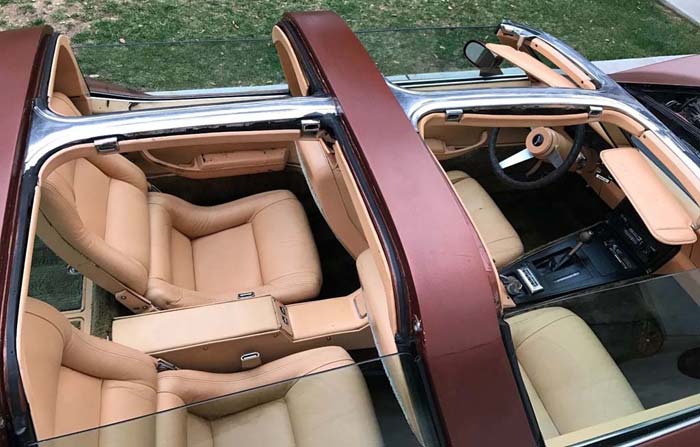 We wouldn't be inclined to pay that kind of price, but the car is kind of interesting, as an oddity. The seller notes that there are no exterior door latches on the customized doors, and you unlatch the doors electronically by punching in a code on the keypad on the driver-side windshield by the A-pillar. He also points out that the car has a rear opening hatchback that was a preview of the actual 1982 Corvette.
The seller says he has all paperwork and documents from the factory in Pasadena and that the car is complete with original blue plates and documents.

Source:
eBay

Related:
Corvettes on eBay: 4-Door 1980 Corvette for $300,000
Corvette: The Next Four Door Sports Car?
Custom 4-Door Corvette is Fun for the Whole Family