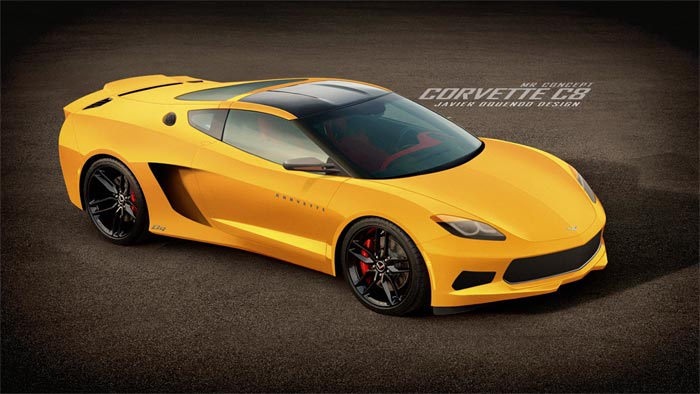 That's the parting words in a recent story headlined "The Mid-Engine Corvette Is a Terrible Idea" by Lawrence Ulrich with thedrive.com, a long-time auto journalist who worries that the rumored mid-engine version in the works for the C8 Corvette might just be the end of America's favorite sports car.
After all, he wonders, how many people can afford a $150,000, $100,000, or even an $80,000 mid-engine Corvette. Push the price that high, and sales would almost surely plummet from the mid-30,000 range that the current C7 is enjoying.
Indeed, you can get a base 2016 Corvette Stingray, brand new, with the seat wrappers still on, for just around $48,000 right now. While it might not have all the goodies that some folks want, it's still a very nice – and very practical – sports car.
We have to ask ourselves: Do we really need much more power than the base Stingray or the Z06 is able to provide? The Z06 already goes 0 to 60 in less than 3 seconds and handles like a dream; would a mid-engine car really go that much faster and that much better?
We think not.
Photo Credit: BUZZART

Car and Driver reports that Chevrolet will unveil the eighth-generation Corvette in January 2018 at the Detroit auto show. After a few final "regular" C7s are manufactured, the magazine believes all C8 Corvettes will then go to a mid-engine layout and a hybrid version with front electric motors will even be offered. Ulrich warns that sounds suspiciously like the $200,000 Acura NSX, and how many of them will ever be sold?
"If that all happens," Ulrich writes, "the sound you hear isn't an electric motor. It's a death knell for the Corvette, at least in the (relatively) accessible, aspirational form that made it America's Sports Car."
We tend to agree. Having been a Corvette enthusiast for roughly 50 years, I've always been intrigued by the idea of a mid-engine Corvette, mainly because that's what Zora always wanted to do. After all, who can argue with Zora, other than Bill Mitchell?
But I always thought of the mid-engine car arriving as a supplement to the "old-fashioned" Corvette that ordinary folks like me can actually afford. I'd never be able to buy a $100,000 mid-engine "Zora," but I'd still be proud of the car to carry the torch high for the Corvette … if Chevy still lets me buy a $55,000 Corvette with the engine still under the hood.
I guess what I'm saying is bragging rights are nice, but let's not kill the golden goose. Chevrolet is making untold millions off the current Corvette, and deservedly so. It's a great car.
But don't get too greedy, Chevy. If some rich enthusiast wants to pay $150,000 or more for a mid-engine Corvette, then I'm happy that they can afford to buy one. Trust me, if I was rich enough, I'd definitely buy one, and maybe two or three if I couldn't decide my favorite color.
But we ask you, Chevy, as long-time enthusiasts of your car (even when it wasn't very good in the 1970s), don't dump our traditional Corvette with the bath water.

As Ulrich ended in his story:
"Let the Dodge Viper be the final cautionary tale. Certainly, compared with the Corvette, the Viper was always a more hardcore, low-volume sports car. But when Dodge sent the Viper's price shooting over $100,000, sales really fell off a cliff and never recovered. Now the Viper is dead."
Based on the very limited sales success of the $125,000 ZR1 during the C6 run, we just don't see more than a few thousand folks buying a mid-engine Corvette. We don't think the mid-engine Corvette is a terrible idea, but we worry if a few thousand "super sales" would be enough for a big corporation like GM to keep the car alive?
We're afraid the answer would likely be no.
And what a sad day that would be for the Corvette world.

Source:
MSN.com

Related:
[SPIED] The Mid-Engine Corvette Zora Exists!!!
GM Promising New Approach on Engineering its Vehicles for Right Hand Drive
Car and Driver: Next Generation C8 Corvette to be Mid Engine Only