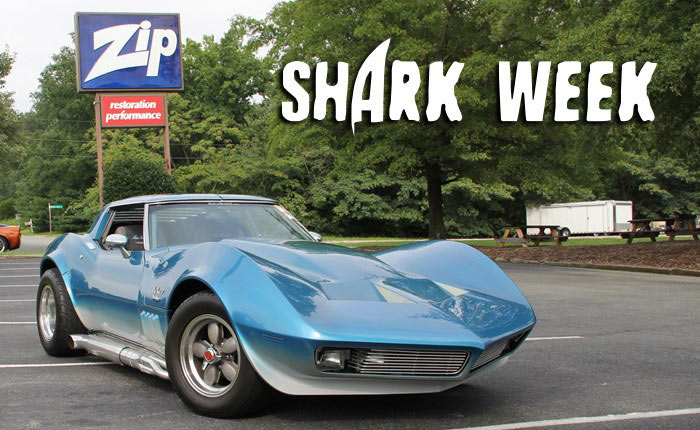 Our friends at Zip Corvette are celebrating the return of Discovery TV's Shark Week with a special offer.
Corvette history buffs know all about the design inspirations that the iconic creature of the sea has had on the Corvette world. The Corvette, similar to the massive Great White in the sense that all of its competition scatters whenever it comes around, has a shark infested history – the Sting Ray, the Mako Shark and the Manta Ray. While the Sting Ray was the only model to make it to production, the others are certainly legends in their own right.
Check out Zip Corvette's special list of Corvette Shark products that are discounted 10% for the week. The items are already discounted so no promo codes are needed at checkout.