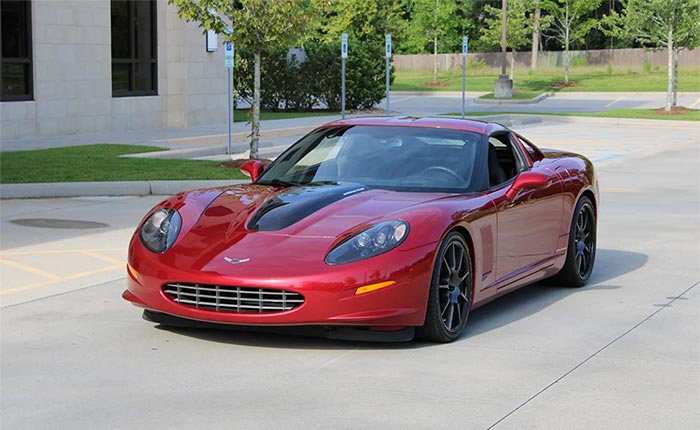 Get your clicking finger ready! Now through Tuesday, perspective owners have the chance to bid on one of the 15 Callaway C16s in existence. Hosted by auction site, Bring a Trailer, this highly-specialized 2008 Corvette is something to behold.
The headline with any of Callaway's numbered cars is the custom bodywork. In the case of the C16, that means a clean-sheet redesign that only shares its roof, glass, decklid, and mirrors with the sixth-generation Corvette on which it is based. With Callaway's signature "Double D" exhaust, half the usual number of round tail lights, and a pair of flying buttresses, this bespoke creation looks best from behind. And, with a supercharger tuned by the best in the business bolted to its first-year LS3, good for 650 horsepower, that striking posterior will be a familiar site for onlookers.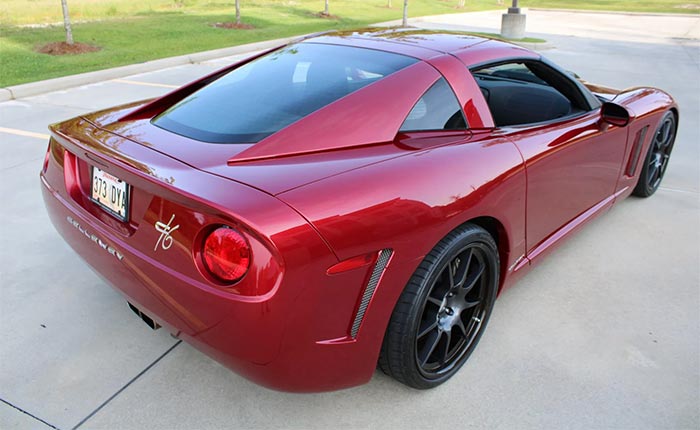 Other niceties in the $95,725 C16 upgrade (on top of the $57,345 MSRP of the 3LT donor 'Vette) include Dymag carbon-magnesium wheels (20 inches in back and 19 out front), a Callaway-Eibach Multi-Pro suspension system, and Le Mans brakes. Inside you'll find a supple mix of leather and Alcantara with red contrast stitching. It also features the Corvette's optional six-speed automatic transmission that Callaway reinforced to handle the extra torque.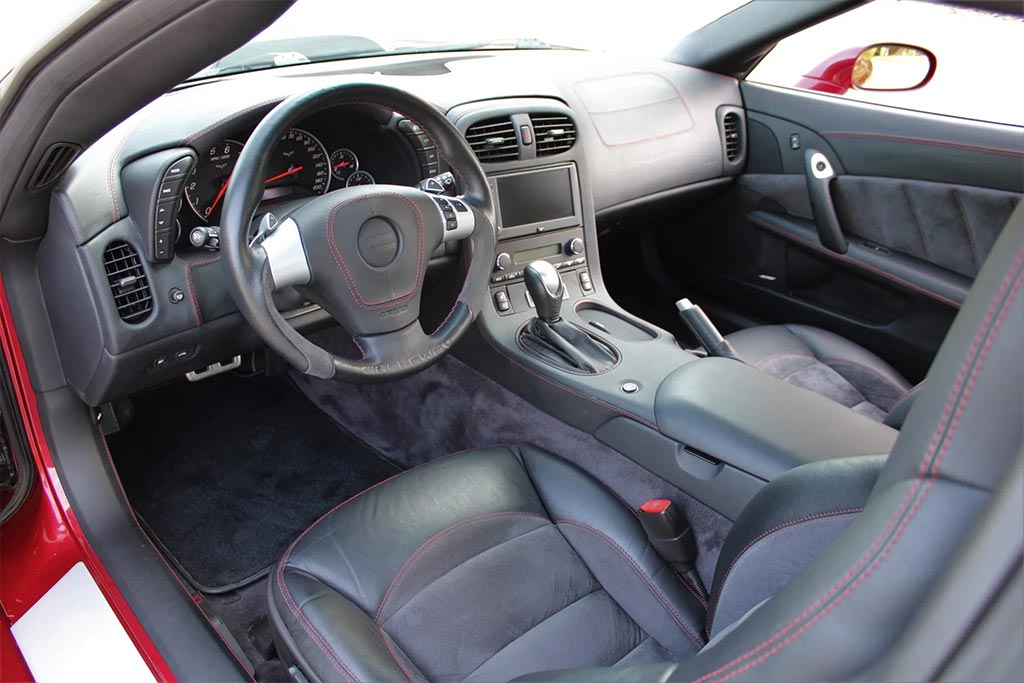 This wholly unique Chrystal Red Corvette currently sits at 6,000 miles and the next owner will take delivery of a treasure trove of documentation along with the car. This includes the original window sticker(s), receipts, certificate of authenticity, dyno charts, historical photos, and memorabilia. It also comes with a clean, two-owner CarFax and Louisiana title. As of writing, bidding has reached $65,000. If this rare beast is calling your name, throw your hat in the ring at BringaTrailer.com before the clock strikes zero on the 21st.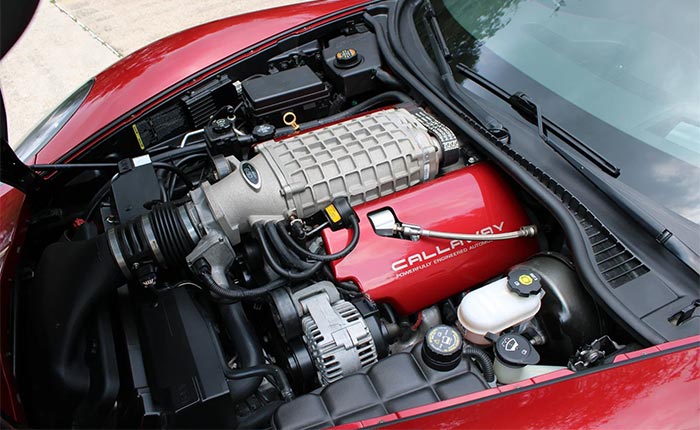 Source:
BringaTrailer.com

Related:
Corvettes For Sale: 2012 ZR1 PDE is the Sexiest Thing on the Used Car Market
Custom 1966 Corvette Restomod Named 'Blue Diamond' Headed to Barrett-Jackson Houston
Corvettes for Sale: One-Owner 1963 Corvette Convertible Stored Since 1974