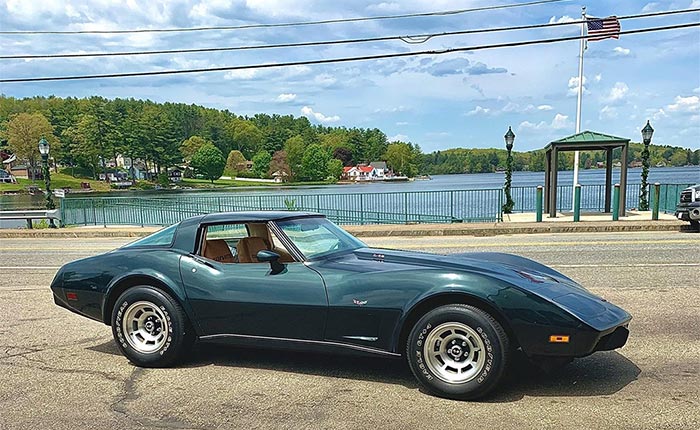 Looking back, it's hard to believe that Chevrolet sold more Corvettes in 1979 than any year in its history, especially considering the anemic performance of the base 195 horsepower 350 V8 engine.
But if you were around back in the '70s, you know that the Corvette may not have been as powerful as it once was or what it is now, but future Boomers like this writer still loved Corvettes. Compared to my first two cars, a used 1970 Monte Carlo and then a new 1979 260 V8 Cutlass Supreme Brougham, the '79 Corvette was as strong as Popeye.
In 1979, some 53,807 people showed up at their Chevy dealers and plunked down more than $10,000 for a new Corvette. In the case of this Dark Green Corvette delivered new to Don Heavens Chevrolet in Woodbury, Connecticut, options brought the total to a whopping $13,541.23 – which may sound cheap to you today but remember that my '79 Cutlass listed for just $8,461 (and I paid just $1,800 for my six-year-old Monte Carlo with 34,000 miles).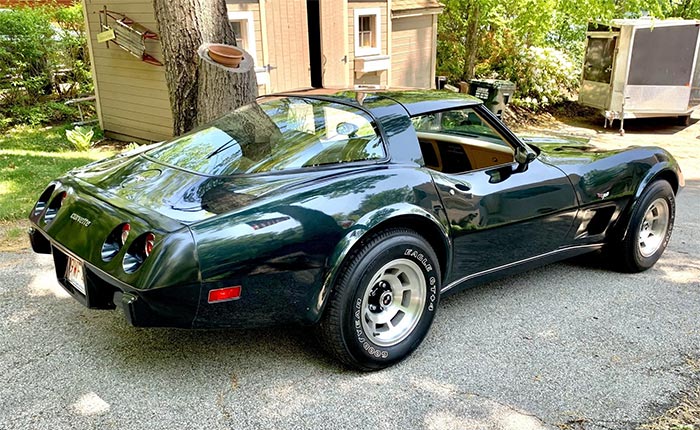 This '79 Corvette – coated with the second rarest paint color with just 2,426 units leaving the St. Louis factory in that shade – is up for sale on Bring a Trailer by only its second owner. He reportedly acquired it from the original owner earlier this year, and in a video in which he drives the car, he points out how tight and rattle-free it remains.
After all, over the past 42 years, this Corvette has covered only about 18,000 miles. In a walk-around video, it appears to remain in excellent condition in and out, including the light beige leather interior that shows little signs of wear.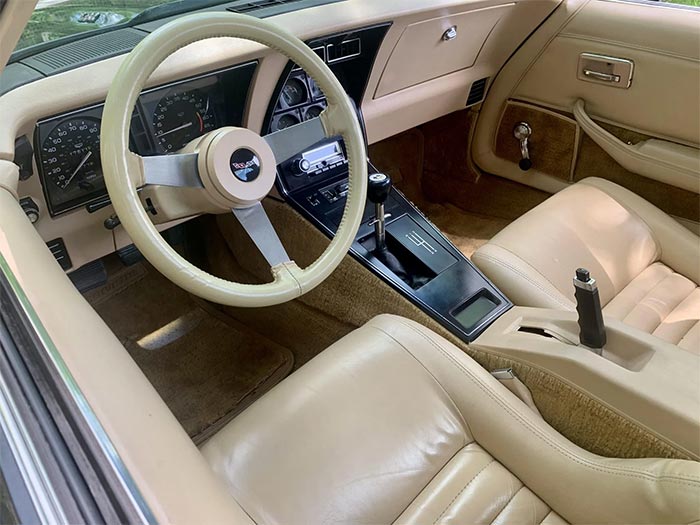 Of course, the most impressive thing about this Corvette is its rare powertrain, which features the L82 engine that would eventually disappear after the '80 model year. Priced at extra $595, it produces 225 horsepower, and in this case, is hooked to an M21 four-speed manual close-ratio transmission chosen at no extra cost by just 4,062 customers.
Other options include air conditioning at $635 (though it is said not to be in working order now), tilt-telescoping steering wheel at $190, AM/FM stereo radio with 8-track player at $228, aluminum wheels at $380, P225/70R-15 steel-belted raised white letter tires at $54, power antenna at $52, and convenience group at $94.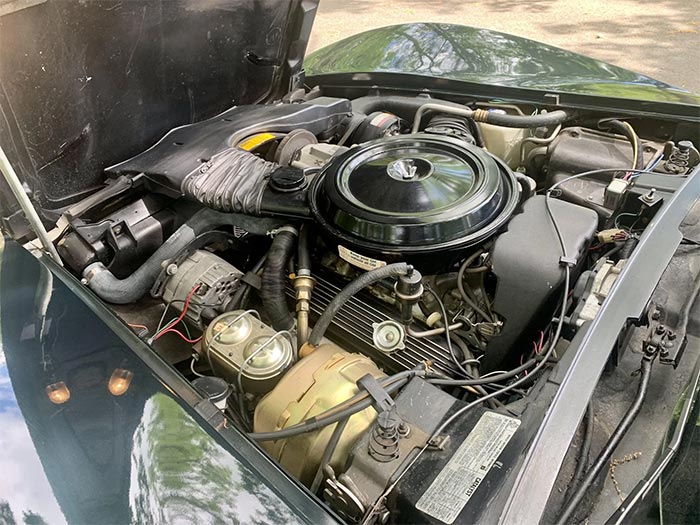 Surprisingly, the original owner didn't choose power windows, opting for the standard roll-ups instead.
Other standard equipment included power steering, power four-wheel disc brakes, limited-slip differential rear axle, high energy ignition system, four-wheel independent suspension system, anti-theft audio alarm system, removal roof panels, console, tinted glass, and cut-pile carpeting.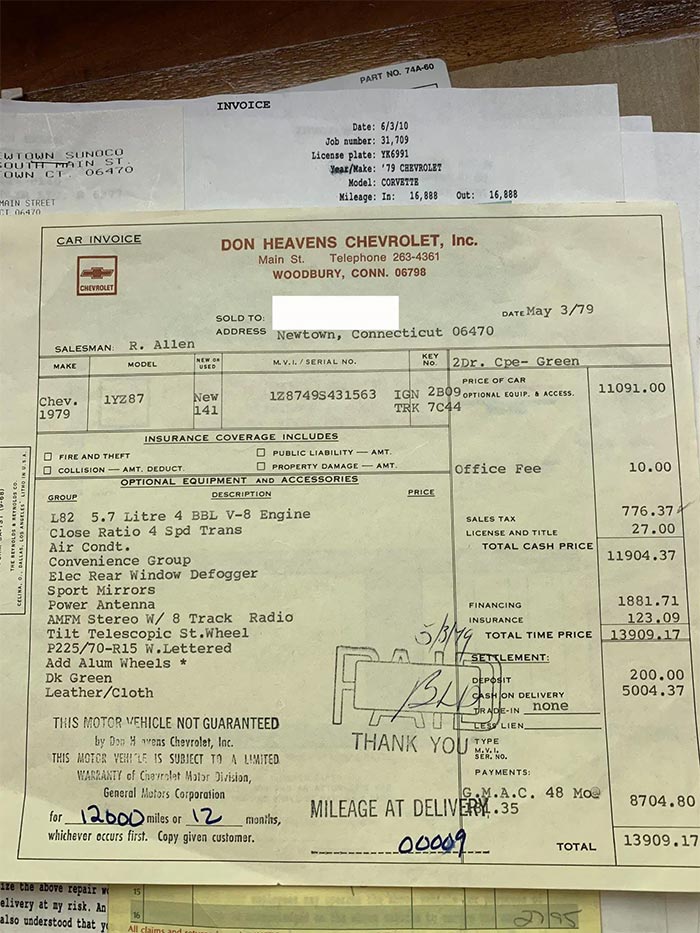 Included with the sale is the manufacturer's literature, a window sticker, original purchase documents, service records, a lockable fuel cap, and a car cover. A new owner might want to replace the tires since they are said to have last been replaced in May 1989, though the oil was changed recently in anticipation of the auction.
So far, the current bid is $15,500, with five days remaining.

Source:
bringatrailer.com

Related:
Corvettes for Sale: 1954 Corvette Has Been 'In the Family' Since New
Corvettes for Sale: 1969 Corvette 350 Barn Find on eBay
Corvettes for Sale: Stunning 1963 Corvette Split-Window on eBay