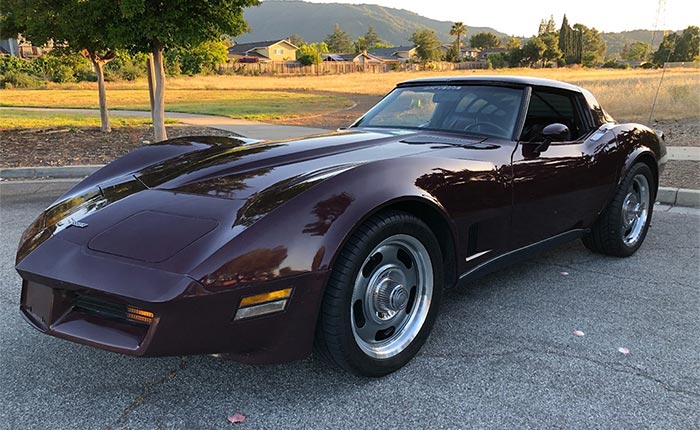 This 1980 Corvette had been in storage for nearly 30 years until being pulled out a couple of months ago.
Now after being lightly refreshed, this classic C3 with rare Claret (otherwise known as burgundy) paint is ready for a new owner. If you don't want to wait five more days for the eBay auction to end, you can "Buy It Now" for $14,500.
The '80 marked the first year for the front and rear spoilers to be molded into the body, unlike the '78 and '79 that had bolt-on spoilers. We really like the new look, though lately, we've come to admire the add-on spoilers of the two previous years, too. Underneath, engineers also impressively chopped out 250 pounds of weight in an attempt to improve gas mileage under federal CAFÉ (Corporate Average Fuel Economy) regulations.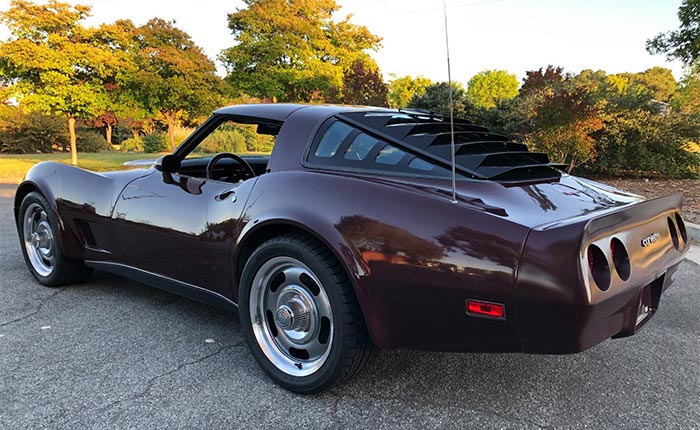 Since the car was purchased new (and has remained ever since) in Gilroy, California, it features the smaller 305/180 horsepower engine mandated by the government in that state. Too bad it doesn't have the L48 that made 190 horsepower or the L82 that pumped out a "whopping" 230 horsepower. Despite those low numbers, we've always enjoyed driving these late C3s because they had a lot of torque.
The original owner put the first 18,000 miles on this car, and the next owner added another 27,000 until "non-opping" it with the DMV in March 1984. It had been garaged ever since until recently, though it was started "ever so often," according to the listing.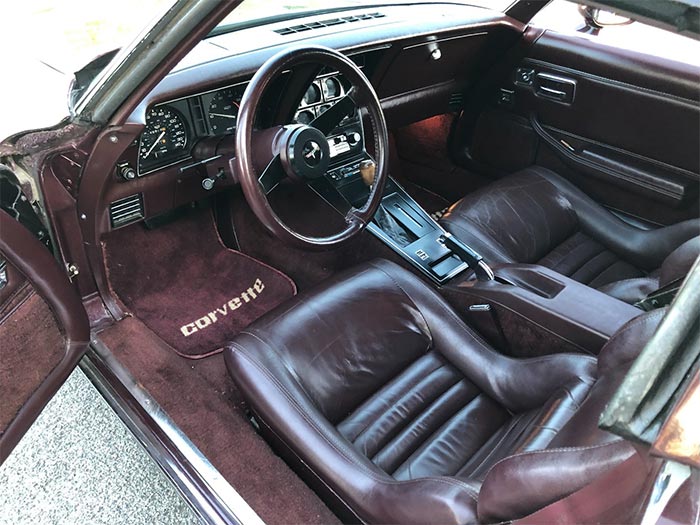 Getting it ready for the auction, the seller installed new brake calipers and performed a fresh brake flush and an oil change. The car also has new 18×18.5 aluminum rally wheels with 275/40 tires.
A video offers a better look at the overall condition of the car, which as usual has the traditional front and rear rubber bumpers with paint that doesn't match up with the car. Those urethane bumpers were very hard to match up to the neighboring fiberglass, prompting some folks to install fiberglass bumpers during a restoration. The seller notes that his car has a small crease to the right rear bumper on the top cap caused by parking lot damage.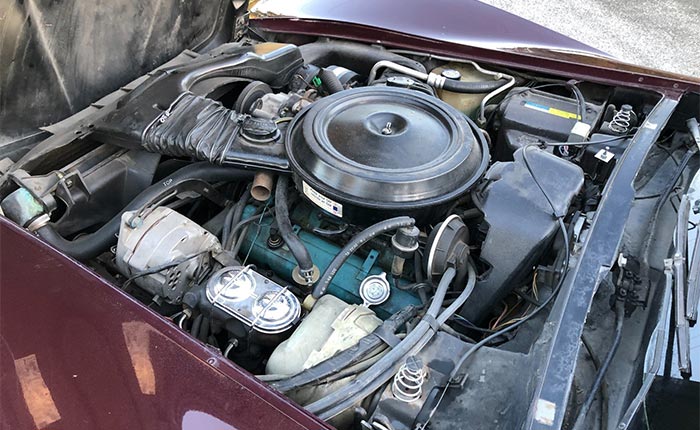 I can definitely empathize with the guy. Indeed, my first Corvette was a red-on-red 1980 that I bought in the fall of '83. One night while I was in the gym covering a basketball game for our local newspaper, someone backed up and scraped the front nose of my car (though I had parallel parked it thinking it was safe!). I had the nose repainted once by a good friend who ran a body shop, and he saw me cruising through town one day and was embarrassed that it didn't match better so he called me up and repainted it for free! You've got to remember this was nearly 40 years ago, and shops didn't have fancy computers to match up the paint, relying instead on their eyes and years of experience to mix up the right color.
Overall, the paint on this car isn't perfect, but the seller believes it "shows very well" for its age, noting there is spidering in a section near right rear fender, parts of hood and T-Tops. We also noticed a few chips on the front bumper cap, too, in the video.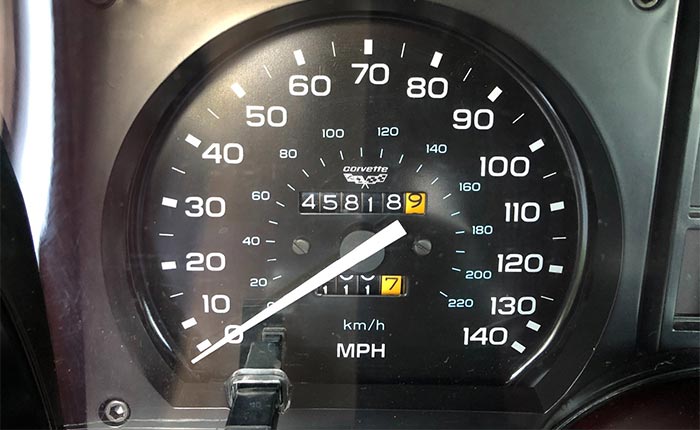 The original interior looks like you might expect for a 45,000-mile car that's been off the road for going on 40 years. While not perfect, it doesn't show a lot of signs of wear and tear; some new carpet for a few hundred bucks would likely go a long way toward making it look even better.
I don't know if I'd pay the "Buy It Now" price, but C3 prices seem to have gone up since I let my silver '81 go for $11,000 about five years ago. What do you think?

Source:
eBay Motors

Related:
Corvettes for Sale: 1963 Corvette 327/350 Runs and Drives
Corvettes for Sale: 1959 Corvette Racer with Ties to Shelby and the Scaglietti Corvettes
Callaway's Famous Sledgehammer Corvette Offered for Sale on Bring a Trailer