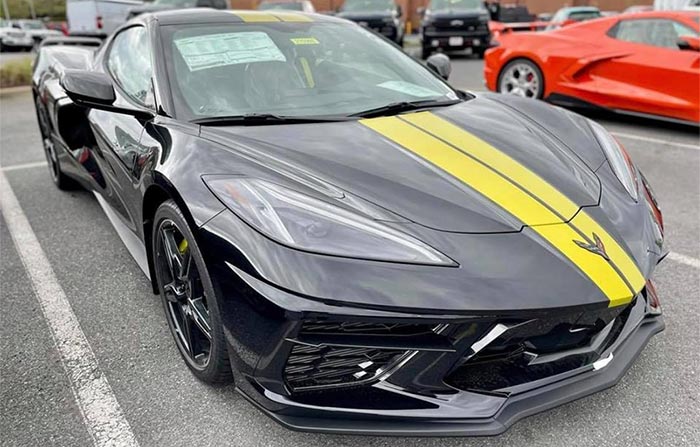 The market direction for the C8 Corvette has pretty much been a one-way affair as high demand and limited supplies have pushed prices for new and pre-owned Corvettes through the roof since production first started in February 2020. Now, more than a year later, prices for the mid-engine Corvette are still high and there doesn't appear to be any relief for those desperate to purchase one.
So what's the future hold for the C8 Corvette Stingray?
We turn to Fourwheel Trader on Youtube who provides an excellent analysis of the C8 Corvette Market. He covers the new Corvette market utilizing real-world pricing data along with three different historical time periods to determine if the market is starting to flatten out. And a data-driven discussion is what you will see as he shares many graphics with various plots and points to make it understandable.

He also breaks out the values based on the 1LT, 2LT, and 3LT trim packages to see how they are fairing, and perhaps even more interesting is a look at how Corvettes with 10,000 miles on the odometer are being priced. Crazy, but he makes the case that you can essentially drive a new Corvette for free.
Fourwheel Trader believes that the market could remain high for at least another six months before he sees any price decreases. While he personally states that he wouldn't purchase the C8 Corvette for over-sticker, he does say if it's your dream car, go for it!
From Fourwheel Trader via YouTube:
In this video I will show you if the price increase starts to flatten and if the market is cooling down. We start we an overview of today's market split by the 1LT, 2LT,l and 3LT trim levels. This already reveals that some prices are outrageous. Unsurprisingly, when look at the price development over time, we can see that prices continued to rise in the last six months. For the 1LT and 2LT we can see a slight flattening of the increase. The 3LT increased with the same amount. As you might expect, the effect of the mileage on the price is very low. This means that you probably could have driven the C8 for a few thousand miles without facing any depreciation. So in that sense the cars didn't depreciate.

Source:
Fourwheel Trader / YouTube

Related:
The Chevrolet Corvette Was the Fastest-Selling Car During the Month of April 2021
Corvette Dominates the Market with 51 Percent Market Share in 1st Quarter 2021
GM Delivers 6,611 Corvettes During First Quarter of 2021