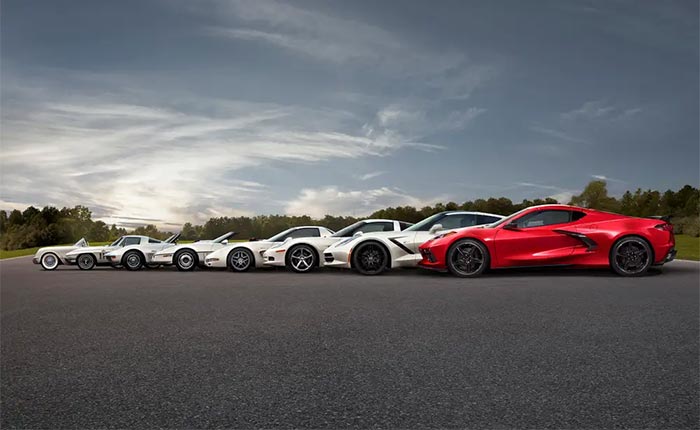 Photo Credit: Chevrolet

Does newer always mean "more slippery?"
That's the question asked by Mark on the YouTube channel VetonVettes757 who takes a dive into the eight generations of Corvettes to determining which generation is the most aerodynamic based on drag coefficient ratings.
Drag coefficient ratings measure the way an automobile passes through the surrounding air, and every Corvette generation has a different rating based on a number of factors including its front area, downforce, lift, vehicle weight, and more.

As Mark dives into the research he finds he is quickly overwhelmed by the number of various models so to keep things more simple, he bases his comparisons on the inaugural base model from each generation. So this video covers the Corvettes models in their base configuration from 1953, 1963, 1968, 1984, 1997, 2005, 2014, and 2020.
It's an interesting comparison between the various generations as we find that the most slippery Corvette does not necessarily the newest Corvette.

Source:
VetOnVettes757 / YouTube

Related:
Every Line Matters: Aerodynamics Optimized on the All-New 2014 C7 Corvette
Today is Legendary Corvette Designer Larry Shinoda's Birthday
[VIDEO] LMR Tests Their Texas Mile Twin Turbo Corvette in GM's Wind Tunnel