With the C8 Corvette being out on the streets now for a little over a year, we're finding it easier these days to bring you some great pics of America's Favorite Sportscar wearing custom wheels.
Like many Corvette enthusiasts, we are somewhat underwhelmed by the current stock choices of wheel designs for the 2020 and 2021s and we're hoping that Chevy will be introducing some new choices with the 2022 model rollout coming up this summer. In the meantime, the aftermarket is really gone into overdrive in bringing you plenty of choices, and so we continue our exploration on this beautiful #WheelsWednesday.
This week's selection is brought to us by Motorsports LA who posted these pics to their ongoing Corvette Forum thread of C8s wearing custom wheels. This particular Arctic White Stingray is wearing Avant Garde M520-R monoblock wheels which are described as having a "thin split-ten mesh design" and it's a look that we can totally get behind.

The Avant Garde M520-R is manufactured using the Advanced Rim Technology (A.R.T). The end product is a lighter, stronger wheel that has an increased load capacity & shock resistance over the traditional cast aluminum wheel. A.R.T. provides up to a 25% weight reduction compared to a traditional cast wheel.
These are a monoblock wheel shown in Dark Graphite Metallic. The Stingray is wearing a 20/21 staggered set-up with the actual sizes listed as 255/30ZR20 in the front and 325/25ZR21 in the rear. The rims are wrapped with Michelin Pilot Sport 4s tires.
Photo Credit: Avant Garde Wheels

The Avant Garde website doesn't list pricing, but a search shows the wheels costing around $350 each. That's not too bad as custom wheels go, but moving up to the 20/21s means you still have to wrap them in new tires. For those that want to use their stock rollers, they are also available as 19/20s.
Check out the gallery of pics below and let us know your thoughts on the Avant Garde M520-R custom wheels!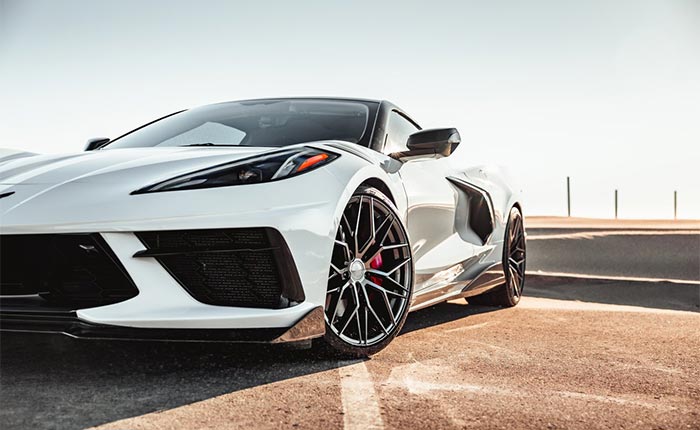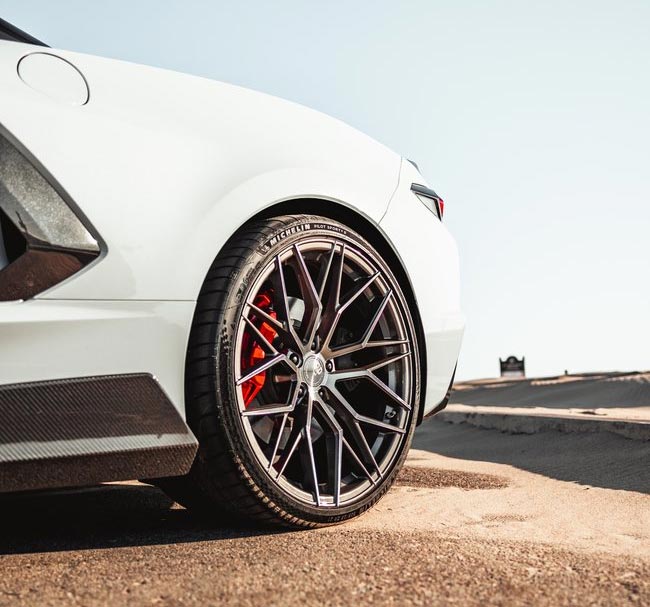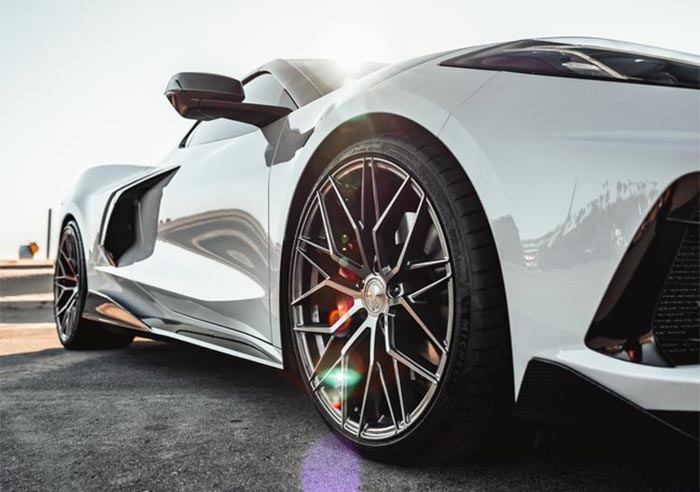 Source:
Avant Garde Custom Wheels via Corvette Forum

Related:
[PICS] Rapper's Two-Tone C8 Corvette Triggers References to Batman Villain Two-Face
[VIDEO] Velgen Forged SL10 Custom Wheels on the C8 Corvette
[PICS] This Arctic White 2020 Corvette Makes A Bold Statement with Savini Custom Wheels