As GM was developing the C8 Corvette, we heard more than one rumor of a split-window design much like the one-year-only 1963 Corvette Sting Ray Sport Coupe.
Unfortuantely, we have never gotten a look at what might have been with designers eschewing the iconic retro design for a more modern and unique look. Making that decision even easier was the fact that Corvette's first chief engineer Zora Arkus-Duntov hated the split rear window and effectively lobbied designers to have it removed the following year.
But what if the current Corvette Team had followed through on the rumors of a split window for the C8 Corvette? It might have looked like this rendering from digital artist Rain Prisk who has created this awe-inspiring design of the mid-engine Corvette with a split rear window that looks both very modern and yet harkens back to the day when Bill Mitchell was still in charge of designing America's sports car.
Carried over from the iconic 1963 Corvette is the sloping rear deck, the wrap-around rear glass, the raised spine that travels between the rear windows, and the dual air vents that appear on the b-pillar.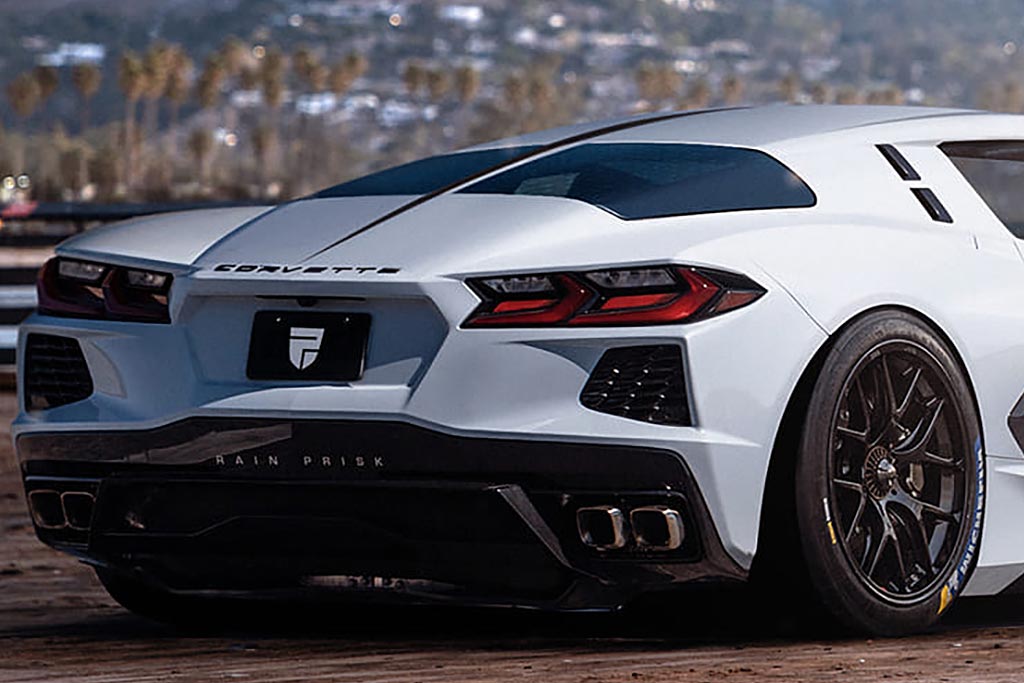 In fact, today's integration would have been even easier knowing that engineers were planning to use a rear-facing camera for the rearview mirror. That was Zora's major complaint about the design which would have been negated with the new technology.
Over the years we have presented a ton of renderings and different takes from designers like Rain who have added their own twist to the C8 mid-engine Corvette. However, this is legitimately the first one that makes me wish that the C8 Corvette came like this from the factory.

Source:
Rain Prisk / Facebook via Motor1.com

Related:
[PIC] New C8 Corvette Interior Rendering Removes the Great Wall of Buttons
[PICS] Digital Artist In the U.K. Creates a C8 Widebody Concept Corvette
[PIC] GM Authority Renders Corvette-Inspired SUV