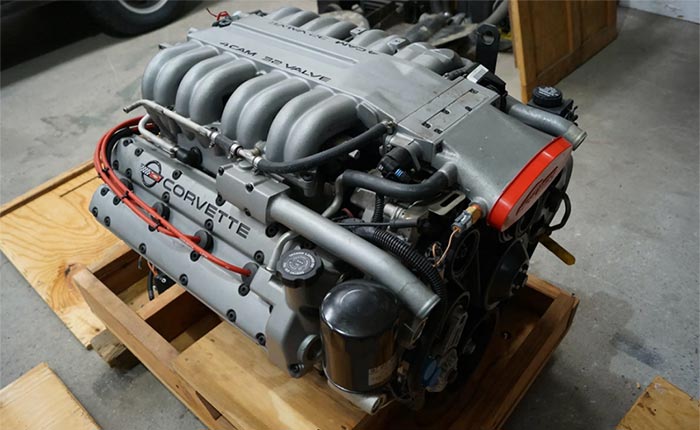 Even among performance car enthusiasts, there are very few engines that are historically significant, beautiful to behold, and famous in their own right.
In a world filled with captivating nomenclatures like Hellcat and Voodoo, the third prong of that triple-threat can be difficult for Chevrolet motors and their strict three-digit alphanumeric codes to secure.
One power plant that instantly elevated itself above its corporate title is the LT5 found exclusively in the King of fourth-generation Corvettes.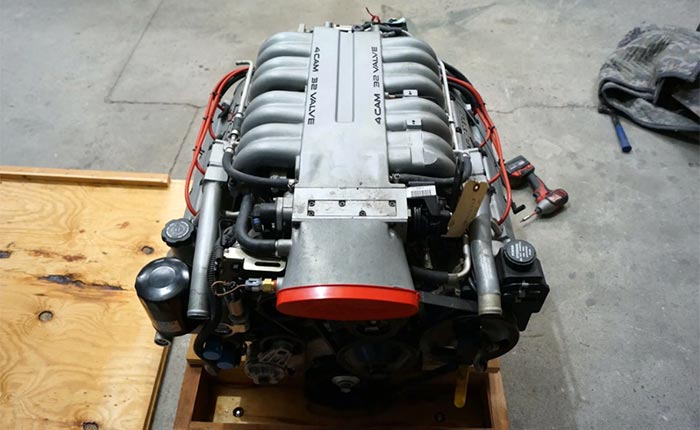 It is a story that GM aficionados marvel their kids with before bed; Lotus designed, built in its own wing of Mercury Marine's Stillwater, OK plant, the naturally aspirated 5.7 liter LT5 debuted in the C4 ZR-1 at the 1989 Geneva Motor Show with a jaw-dropping 375 HP. This was at a time when the top-dog Mustang could only muster 225 and Ferrari's new mid-engine V8 model made due with 296 ponies. The legendary mill also helped its host vehicle set a multitude of speed records and earned a bulletproof reputation when most other cars even close to its orbit were still known for their outrageous engine-out services.
More than three decades later, the original LT5 remains the only Corvette engine to eschew pushrods for dual overhead cams. It is difficult to overstate what a moonshot the ZR-1's most pivotal component was, its importance to the Corvette and the entire US car industry, and its party trick of being just as impressive as a garage display piece as it was a world-class motivator.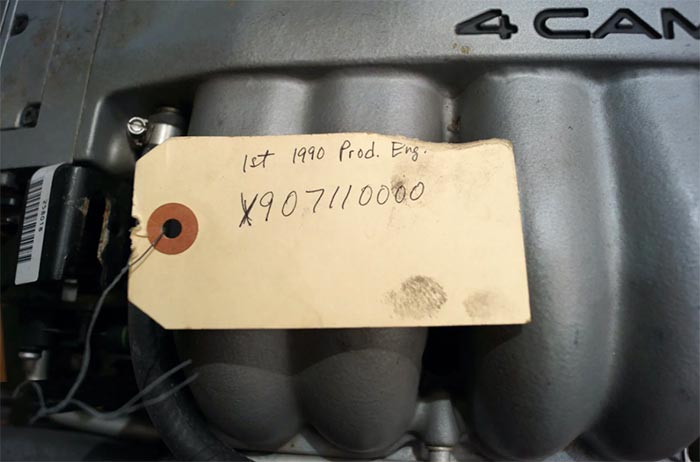 Now, you have the chance to get your hands on the very first production example of the LT5.
Original owned by the late Rick Kirk of RK Machine, who worked with Lotus and MerCruiser on some early prototyping, this piece of history passed to the current owner and listing seller, Brett Shank of Automotion Classics, who previously sold the "Whette Vette" LT5.
Still residing in its native shipping crate (which was carefully taken apart for photos), this early LT5 and its accompanying paperwork is stamped with #0000.
For further information, contact Brett directly at [email protected] and be sure to let us know if you become the next steward of this incredible piece of Crossed-Flags history!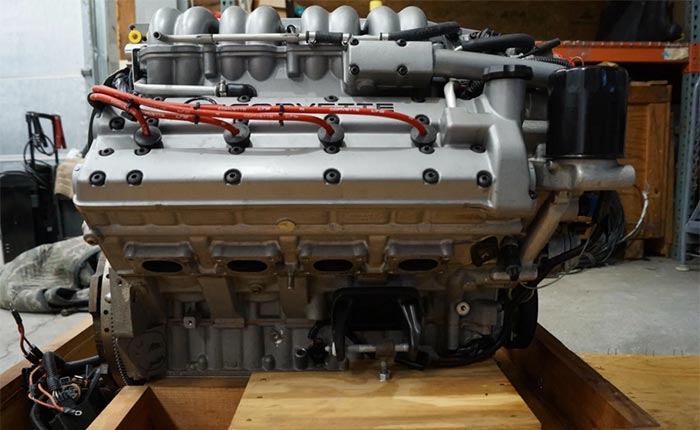 Source:
corvetteactioncenter.com

Related:
Original, Sealed LT5 engine for a 1995 Corvette ZR-1 Offered on the Facebook Marketplace
GM Performance Offering the 755-hp LT5 Crate Engine for $17,915
Custom LT5 Powered 1955 Nomad Wagon is the Coolest Car at Barrett-Jackson's Northeast Auction