Photo Credits: Jeremy Welborn

Discussions regarding the 2020 C8 Corvette's legroom and headroom have been ongoing since the 7.18.19 Next Generation Corvette Reveal in Tustin, California. I was fortunate enough to have been invited to the Reveal by Mike Furman, and was able to be among the first in the public to actually sit in both the driver and passenger seats that night.
One thing I could immediately tell was that photographs don't do a very good job conveying the space afforded to the driver and the passenger. Both felt more spacious to me when actually sitting inside the car. As the interior space discussions commenced, many also wondered how well a taller individual would fit inside the cockpit. We've since seen and heard from many who are over six feet tall and the headroom is actually quite impressive due to the high degree of seat adjustability.
During my C8 Owners School in June, there were two owners who were over six feet tall. While they both said they normally had plenty of headroom in the C8, they also both indicated that the headroom while wearing a helmet was quite restrictive at their height. It was around the same time that I heard Spring Mountain's Ron Fellows Performance Driving School might be adding convertible C8s for use in the C8 Owners School for the purpose of improved headroom for taller drivers. During my second C8 Owners School with Mike Furman and 16 of his customers in early October, I again heard that HTCs were being ordered by Spring Mountain for the benefit of additional headroom.
After hearing another report on a YouTube video stating that the HTC actually provides less headroom than the coupe, I decided to take matters into my own hands and measure the headroom in both the C8 Coupe and HTC. The following photographs reveal the truth…and the winner is?
COUPE – Seat Fully Forward, Fully Reclined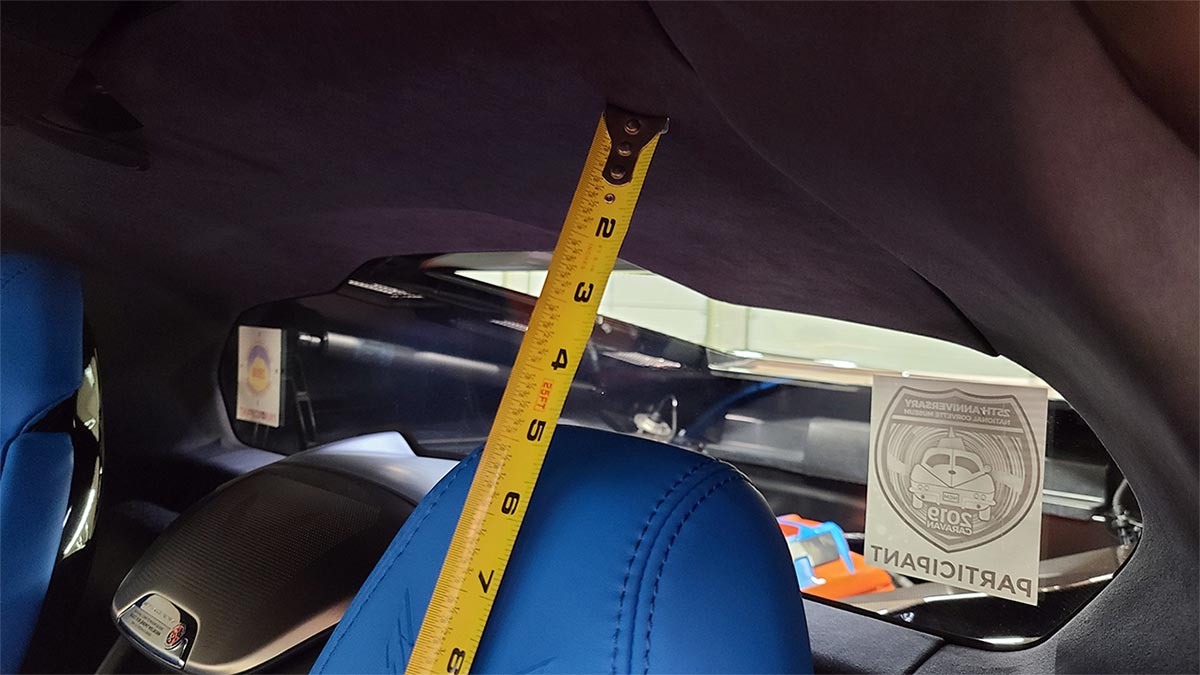 HTC – Seat Fully Forward, Fully Reclined
COUPE – Seat Maximum Rearward, Maximum Recline
HTC – Seat Maximum Rearward, Maximum Recline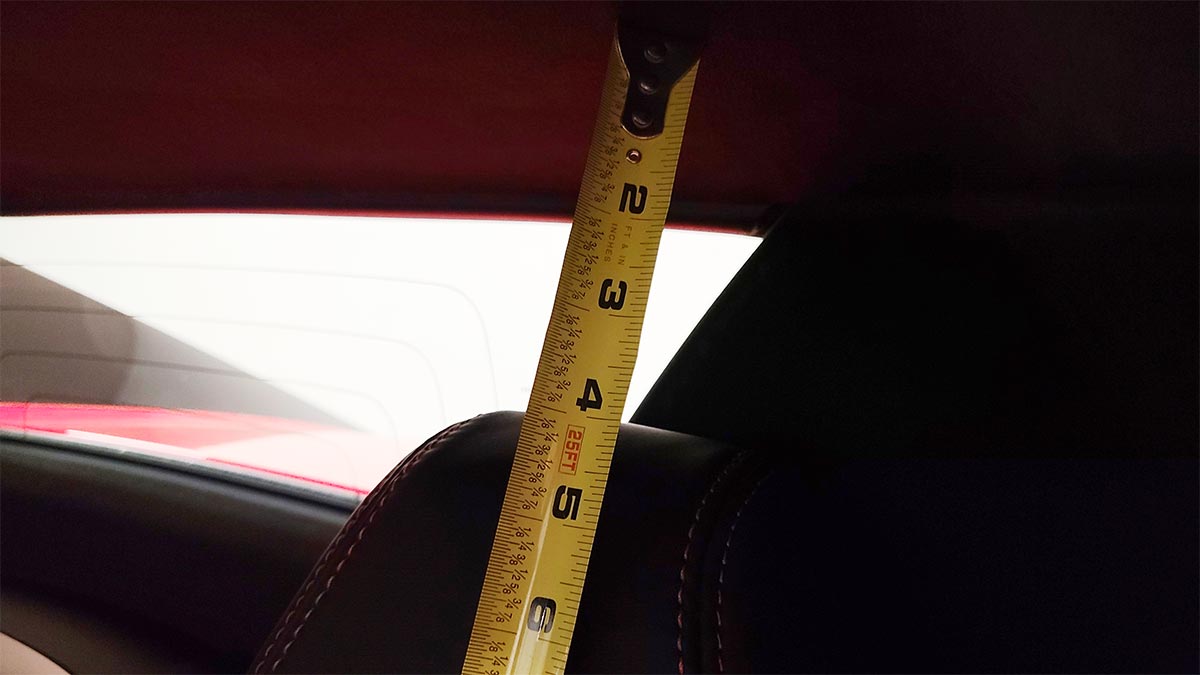 COUPE – Headroom View
HTC – Headroom View
HTC FTW! And for those in need of interpretation, that's Hard Top Convertible For The Win!
You can clearly see that the design of the coupe limits the headroom due to the required hardware for securing the Targa top. The practical outcome is an additional two inches of headroom in the HTC. The HTC's additional headroom is a huge win for taller drivers, especially so during track use when helmets are required.
HTC FTW!

Source:
Photos by Jeremy Welborn
Related:
2020 Corvette Stingray Convertible Ranks 2nd on List of Best Convertibles for 2020
[PICS] The C8 Corvette's Coupe and Convertible Trunks Are Not The Same
[VIDEO] 2020 Corvette Convertible Review Plus Differences Between the Z51 and Base Packages