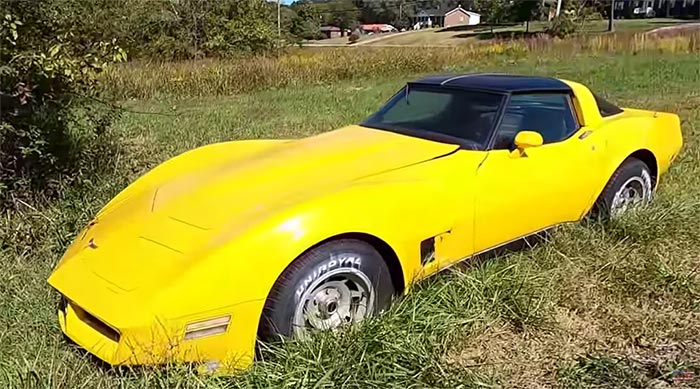 You can't keep a good Corvette down, even when the "good" is hidden by layers of dirt, bugs, and water.
That's the takeaway from this latest video posted by Vice Grip Garage, who has to have the most laid-back personality we've seen on YouTube.
We know it's asking a lot to give up 51 minutes of your day, but we really think you'll love the subtle humor of the host, whose name we don't know. As he would say, "Anyhoo…."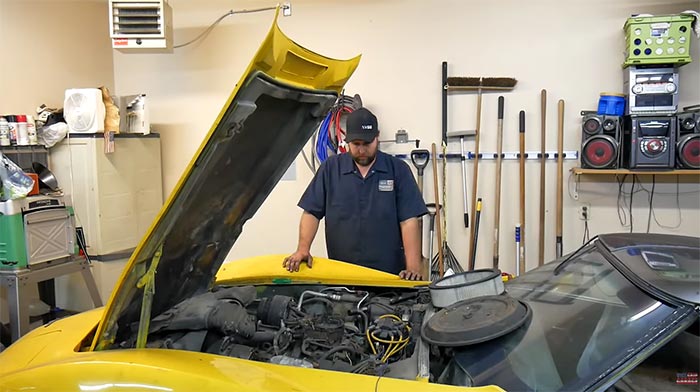 The basic premise of Vice Grip Garage seems to be taking a non-running, long-neglected car and then getting it back in proper running order, all while the host talks incessantly to himself while he's working.
In today's episode, we find out that, thanks to a recommendation from a subscriber, your bearded host has purchased a "yeller" 1980 Corvette, a one-owner with 84,000 miles. Unfortunately, the original owner, who appears to have loved his car very much, passed away, and his pride and joy wound up sitting in a field "purt-near" 10 years in south Tennessee, where through the years it was taken over by angry bushes, tarantulas, hornets, ants, and, yes, even a 6-foot bullnose snake under the hood that scared off the subscriber who quickly changed his mind about buying the car and instead texted your host about the car.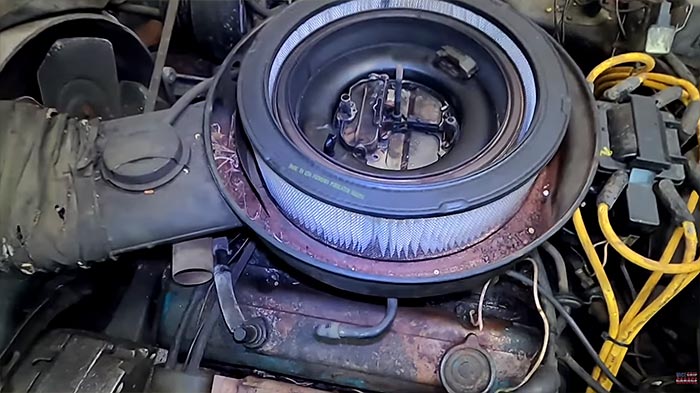 Get ready for multiple chuckles as this Corvette slowly comes roaring back to life, thanks to some creative work on its apparently original L82 engine hooked to a 4-speed manual transmission.
We particularly like the part of the journey where he checks the oil, tastes it, and proclaims it to have a "very subtle Graham cracker taste mixed with 74 million tons of dirt – so that's a very good oil!"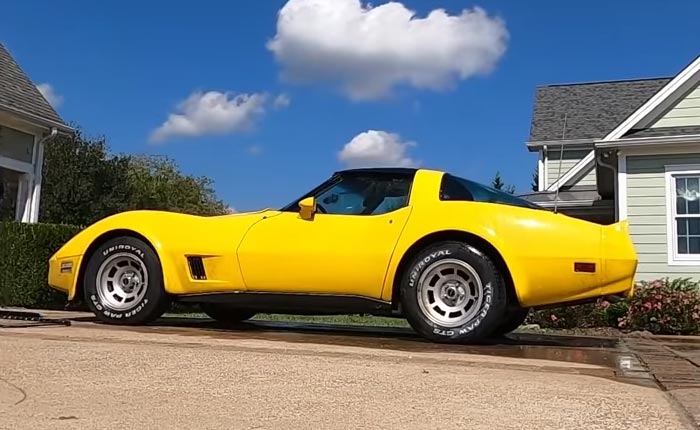 The host bought the car sight unseen, and when the video ends, he's on his way for a burnout contest in Florida that he had registered for immediately after the purchase. We certainly wish him well, even though he is the first to admit that a 1980 Corvette is inherently not the best choice for such a competition. We wouldn't underestimate Vice Grip Garage, however, as he definitely seems to have a way with old cars.

Source:
Vice Grip Garage / YouTube

Related:
[VIDEO] Utah Man Buys and Brings Home His Late Father's 1980 Corvette
[VIDEO] Watch This Waterlogged Yellow 1980 Corvette Pulled From An Old Boat Ramp
[RIDES] Mac's Custom 1980 Corvette