A long time ago, before the internet, the Kardashians or photoshopped Instagram models, a mysterious blonde bombshell created a worldwide brand on the streets of Los Angeles and invented "Famous for being famous…"
She christened herself "Angelyne" and crafted a global media presence with nary a computer or world wide web in sight. Instead, she utilized the media toolkit of yesteryear and spread the word not by social media, but with billboards, magazine photoshoots, and driving around LA in a bright pink Corvette.
Angelyne has owned every generation of 'Vette from the C3 to the C7. She is a dyed-in-the-wool Corvette girl and all of her plastic Chevy's have been painted pink. Easily spotted in the wild, she can be seen cruising to Santa Monica, headed out to the Valley, or running to the local mini-mart.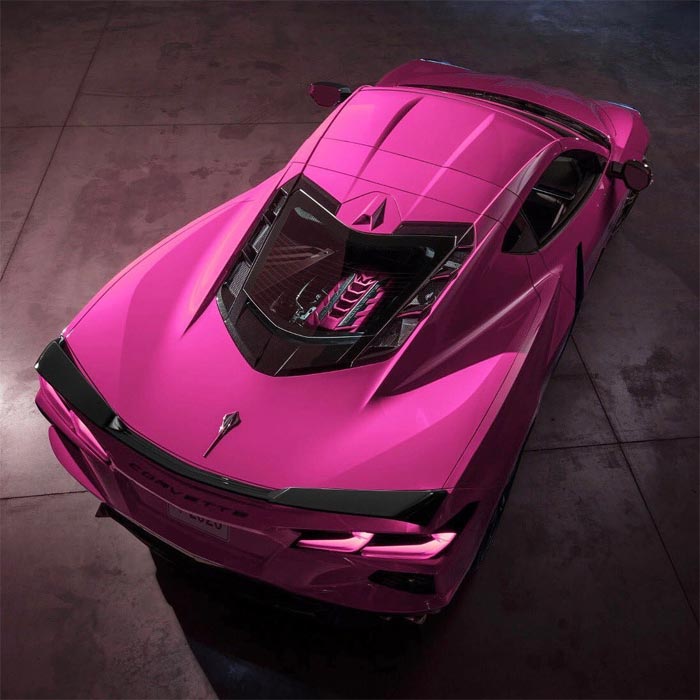 Many years have passed since our pink Corvette girl first hit the scene and although her fame has faded a bit, she is still mysterious as ever.
When the C8 dropped, we wondered when (or if) we would see a pink mid-engine Corvette for Angelyne. Low and behold, we spotted these pics from Angelyne's Facebook page. Like everything surrounding Angelyne, is this the real deal or an augmented version of reality? While many images on her Facebook page are photoshop tweaked builds from Corvette's website, the dealership pic is harder to ascertain. Or is this a teaser to create more buzz for the billboard queen? Either way, this is probably the first global glimpse of a bubblegum colored C8.

The furious pink color change doesn't look too bad al all and it's the latest Corvette for Angelyne. Be sure and check out the pink seats and engine cover as well. We are secure with our masculinity so the pink doesn't bother us, but aside from women buyers, it's hard to imagine any guy in his right mind being seen piloting a pink Corvette.
In the case of Angelyne, she could care less. Her pink Corvette is her trademark and she just upped her game in splashy Tinsel Town. So if you're in LA and see Angelyne streak by in her pink C8, be sure and wave. She's driving the best Corvette ever made, and that's the real deal.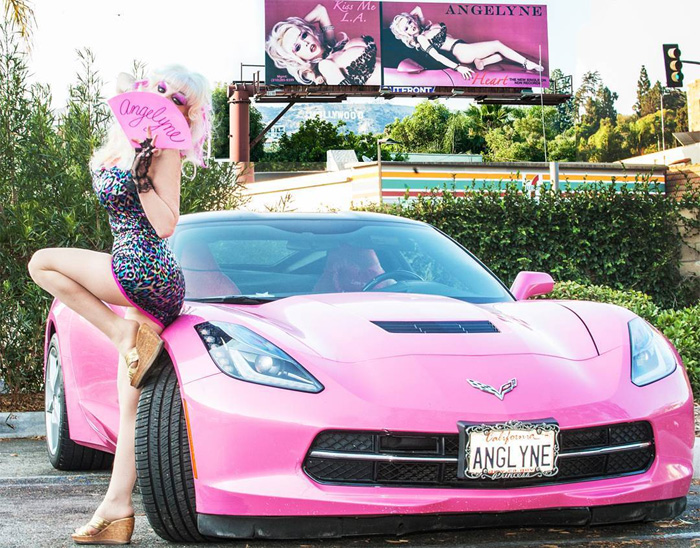 Source:
Angelyne's Facebook page

Related:
New Limited Run Series Will Tell Story of LA Billboard Queen Angelyne
[ACCIDENT] Something Crashed into the Back of Angelyne's Pink Corvette Stingray
Corvettes on eBay: Angelyne's 2008 Pink Corvette