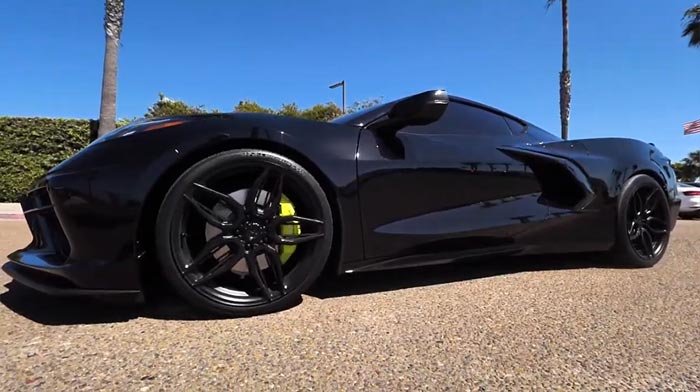 One of the options on the 2020 Corvette Stingray that had everyone excited was the E60 Front End Lift System which allows owners to raise the front nose of the car by two inches in under three seconds at speeds of up to 24 mph. For those who have ever dinged a carbon fiber front splitter, this option sounded like the perfect way to protect the front fascia and splitter from steep driveways or speedbumps.
But the E60 option comes with a caveat in that you can't lower the ride height in the front with the E60 due to the adjustable coilovers. Luckily, the aftermarket sprang into action and Cicio Performance has solved the issue with a front-end lowering kit for the C8 Corvette with E60 front lift.
With the Cicio Performance lowering kit, the C8 Corvette with front lift can be lowered in the front by approximately 1-inch while still retaining its front lift capabilities.
Speed Society's "The Wrench" offers up this 5-minute video showing the install process of the Cicio Performance Front End Lowering Kit. The lowering kit comes with a full-color install guide and it should take a qualified shop or do-it-yourselfers around 1-hour per side.

Source:
Speed Society / YouTube

Related:
What You Need to Know About Adjustable Ride Height, Magnetic Ride, and the E60 Front Lift System
[VIDEO] 2020 Corvette Revs Engine and Demonstrates Folding Mirrors and Front End Lift System
[VIDEO] The C8 Corvette's Front End Lift in Action at Kerbeck's East Coast Reveal