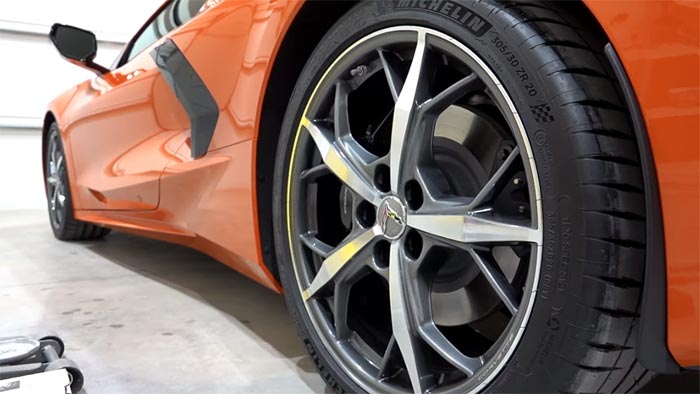 There are a few differences in the wheel removal between the C7 and C8 Corvette. In this video, CorvetteBlogger contributor Jeremy Welborn offers up these "tips and tricks" for removing the 2020 Corvette's wheels and he shows us several helpful tools to make the process go smoother.
As the lug nuts are larger than those on the C7 Corvettes, the new torque specification for the 2020 Corvette's lug nuts is now 140 lb ft. You'll also see how the 2020 Corvette can engage the parking brake without someone pressing the parking brake button.
Jeremy previous offered up this video on the 2020 Corvette's Lift and Jacking Locations so you might want to check out that first and as always, read your manual if you have any questions!

Source:
Jeremy Welborn / YouTube

Related:
[VIDEO] 2020 C8 Corvette Lift and Jacking Locations
2020 Corvette PDR Cosworth Toolbox Software Now Available for Download
[VIDEO] Young C8 Corvette Owner Shows How He Gets 2.8 second 0-60 MPH Pulls