One of our favorite National Corvette Museum fundraising auctions just went live on eBay.
Earlier this week the NCM launched another opportunity for someone to have their Corvette prominently featured on the cover of America's Sports Car magazine. ASC is the quarterly publication of the NCM distributed its members. We received the most recent edition here at the Detroit Bureau just a couple days ago.
Every Corvette owner has dreamed having their car on a magazine cover at some point. Now anyone can have that opportunity and support the National Corvette Museum at the same time. Since the NCM is a 501c3 nonprofit foundation, the amount you pay is also tax-deductible.
As of this writing, the eBay auction has just over 6 days left and a high bid of $762. Upon auction close the winning bidder can choose between having the museum professionally photograph your ride on site in Bowling Green, Kentucky or they'll source a professional local photographer in your area to take the photos. The lucky winner gets to decide if they want their car on the July/August/September 2020 issue or the October/November/December 2020 America's Sports Car cover. The cover spread can feature accommodate more than one Corvette.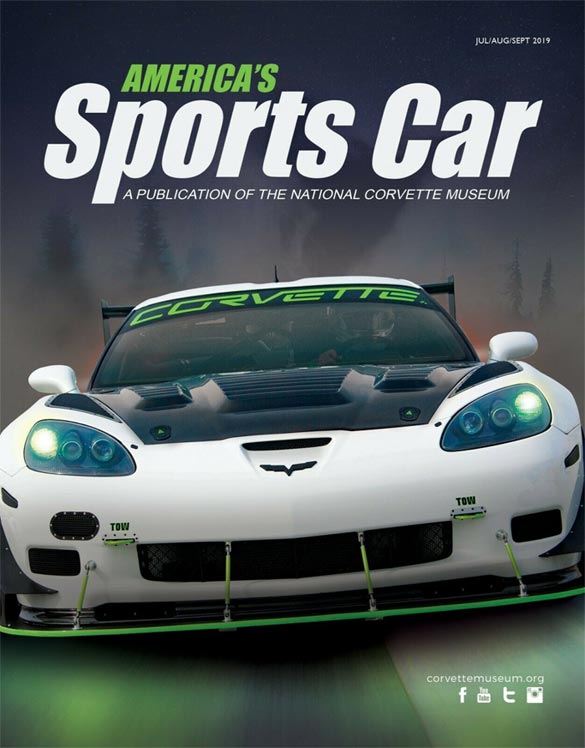 In addition to personal pride and the admiration of your friends, you'll also get the original high-resolution digital photos from your shoot, a digital version of the magazine cover, and 10 additional copies of the finished magazine with your Corvette emblazoned on the cover.

Source:
National Corvette Museum via eBay

Related:
National Corvette Museum Launches Two Free Educational Video Series
[PICS] Dress to Impress with the Corvette Museum's R8C Delivery Apparel
The National Corvette Museum to Close but R8C Deliveries Will Continue