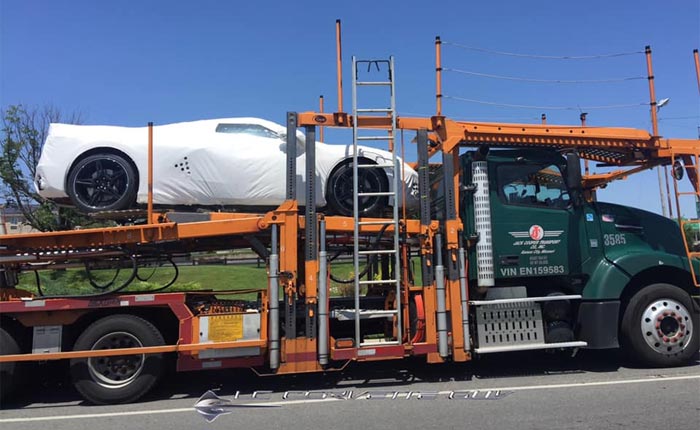 Following the sale of the 2020 Corvette VIN 001 at Barrett-Jackson's Scottsdale auction with $3 million going to charity, Chevrolet's PR department issued a press release about the event and there is one line that should have all C8 Corvette buyers very excited!
On the very last line of the press release is this sentence:
Corvette coupe production will begin at GM's Bowling Green Assembly Plant in Kentucky in early February, with customer deliveries slated to begin before the end of February.
That is good news indeed and it's obvious they are talking multiple customer deliveries and not just the delivery of the VIN 001 Corvette Stingray to Rick Hendrick.
There are 29 days in February and Corvette production is expected to start on February 3rd. With 20 workdays during the month (Monday-Friday), we estimate that after 2-3 days of production time and processing, and maybe another couple of days for travel, that still leaves about three weeks for any quality control hold before releasing the cars so they can be delivered by the end of the month.
As the C7 Corvette generation was beginning its initial roll-out, the quality control hold on those first Corvettes took around five weeks with the cars being held at a location in Nashville. The fact that GM is publically stating customer deliveries of the 2020 Corvettes will happen within weeks after being production starts must mean that the launch team at the Corvette Assembly Plant is pleased with the quality of builds they are seeing on the captured test fleet cars that are currently being built.

Source:
General Motors

Related:
Chevrolet Opens Orders for the 2020 Corvette Stingray Convertible
Torch Red, Arctic White and Elkhart Lake Blue Lead the Color Choices Based on Kerbeck's C8 Corvette Orders
Ordering a 2020 Corvette? Here's What You Need to Know