Up to this point, this series has stuck to colors from the General Motors portfolio that could readily be applied to the eighth-generation Corvette. For this edition though, we are jumping into the deep end to take a look at one of the most stunning paints in all of autodom, BMW's Atlantis Blue Metallic.
There are a lot of turquoise/teal hues out there, especially in BMW's paint rotation, but to your author's eyes, Atlantis (usually referred to as Atlantis Blue but officially named Atlantis Metallic by BMW) is the finest of the bunch.
In the light, it turns that perfect shade of green that is usually reserved for shallow tropical ocean water. Park it outside of the sun though, and it turns into a rich shade of teal. This is a hue that neighbor kids might attempt to swim in if you leave your car unattended.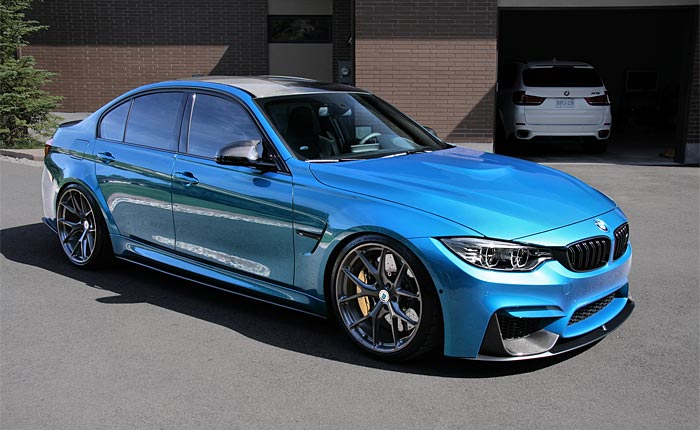 Atlantis is only available through "BMW Individual," an exclusive collection of customization options available to customers who are willing to pay more for a bespoke Beemer. These customers not only have unique paint options, but they can have them "frozen" which is BMW speak for matte, which the Bavarians describe as "adding striking definition to boldly sculpted surfaces."
We hope to see this level of customization come to Bowling Green at some point but for now, what do you think of Atlantis Metallic, Corvette Nation? Would you order your new baby in this shade? Let us know in the comments and feel free to suggest some of your favorite colors for our future consideration.

Related:
The C8 Corvette Needs a 'Paint to Sample' Program
Colors We Would Like to See on the C8 Corvette: Pearl White
Colors We'd Like to See on the C8 Corvette: Spitfire/Krypton Green