In 1980, Corvette enthusiasts didn't have an inkling of the performance strides that would be made by later generations.
But for those of us lucky enough to be around when the '80 models hit the showroom floor, the sleek new revised lines of this nearing-the-end-of-the-third-generation Corvette were still enough to make us lust for one. We love the way these look from the front and rear, especially compared to the '79s that had the separate spoilers.
I was fortunate enough to buy a used red 1980 in 1983, so I can relate to the person who bought this black Corvette new and held on to it until earlier this year.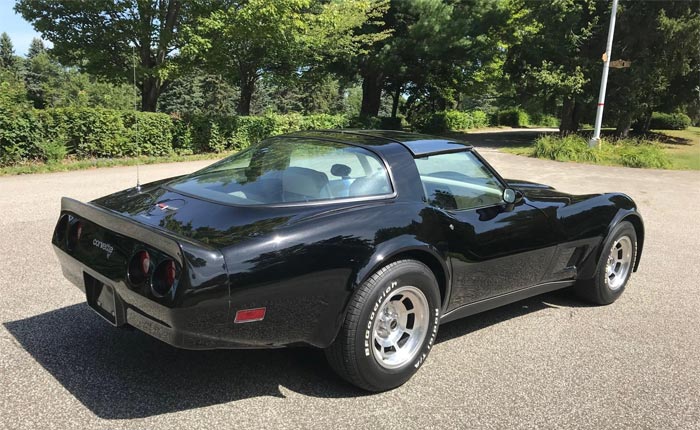 It's currently up for sale on bringatrailer.com by the second owner in Erie, Pennsylvania, with bidding slated to run through Friday, Sept. 27 at 4:55 p.m. The current offer is $7,500 – way below what this really nice survivor is worth, at least in our opinion.
The car has apparently covered just 24,000 miles since new and looks to be in showroom condition, quite an accomplishment considering black Corvettes are hard to keep looking that way. We're told that the front fenders and hood have been repainted by the previous owner to correct thinning of the finish; we know pictures don't always tell an accurate story, but the paint on the entire car looks to be excellent considering most of it will soon be 40 years old.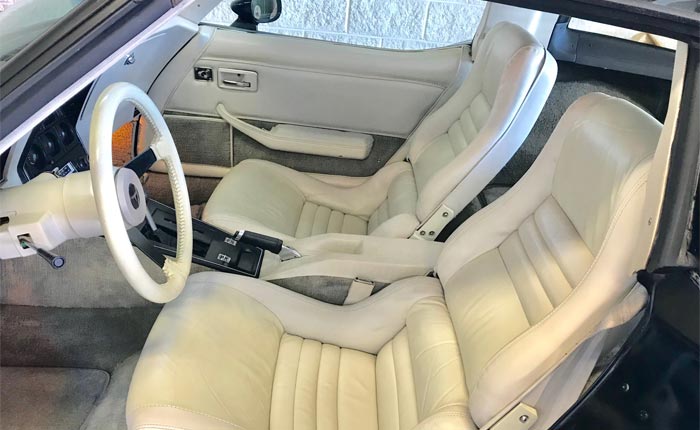 Same can be said for the Oyster interior of the car, which features what we consider some of the best-looking bucket seats in Corvette history. Of course, it also includes that crazy, government-mandated 85 mph speedometer.
The engine compartment and undercarriage also look to be well-maintained.

Unfortunately, the 1980 Corvettes are not known for their performance, especially this one fitted with the standard 350 L48 V-8 engine that produced just 190 horsepower. Still, back in the day, the 280 lb-ft of torque provided this writer with plenty of thrills, especially considering I was coming off previous cars like a 1970 350 V-8 Monte Carlo, a 1979 V6 Cutlass, a 1980 Datsun 280ZX, and a 1970 Buick LeSabre (purchased to keep the miles down on my Z but soon sold after it broke down on my way to Berry College for a test one morning!).
We're impressed with this example since it comes with service records, the owner's manuals and the original invoice that shows an MSRP of $15,592.24 with options like removable glass roof panels ($391), electric rear window defogger ($109), automatic speed control ($123), aluminum wheels ($407), white letter P225-70R-15 tires ($62), AM/FM 8-track stereo ($155), and dual rear speakers ($31). It features the standard 3-speed automatic transmission. It was delivered April 28, 1980 to Cramer Motors in North East, Pennsylvania.

Outfitted with new tires, recent service also includes flushing the brake system, rebuilding the brake calipers, recharging the air conditioning system, changing the oil and filter, flushing the coolant, and replacing the air filter, battery, and mufflers.
While something could always break on the way home, this one looks to be locked and loaded, ready for the new owner to start enjoying.

Source:
bringatrailer.com

Related:
[VIDEO] Watch This Waterlogged Yellow 1980 Corvette Pulled From An Old Boat Ramp
Canadian Man Donates His 1980 Corvette to Support Mental Health Care
[RIDES] Mac's Custom 1980 Corvette