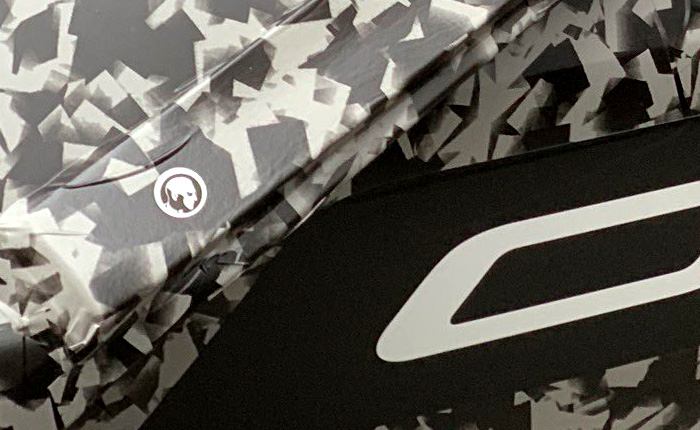 After last night's appearance of the C8 Corvette Prototype in New York City, enthusiasts have been busy going over the details and seeing if there is anything new to be learned.
The C8 Corvette that was driven on the streets in New York City looked very similar to the cars at the Nurburgring test back in September 2018. The pointed nose, the front chin splitter, and a front grill insert all look the same as the cars that tested on the 'Ring, and those features haven't been seen since. Instead, the cars running around today have padding that resembles fish lips to disguise the nose, and covers that hide any of the grill details.
But there is one new addition on the C8 Corvette that was in NYC that is new to us and that's this profile photo of Corvette's first Chief Engineer Zora Arkus-Duntov. This sticker is on the door part of the side intake scoop and we can't help but wonder if that's a visual reference for locating the door opener. But as it's so close to the date graphic showing 07.18.19, it could just be the Corvette Team paying homage to Zora who always wanted to make a mid-engine Corvette.
And as I am reviewing several other images, I see another Zora sticker on the passenger side door mirror.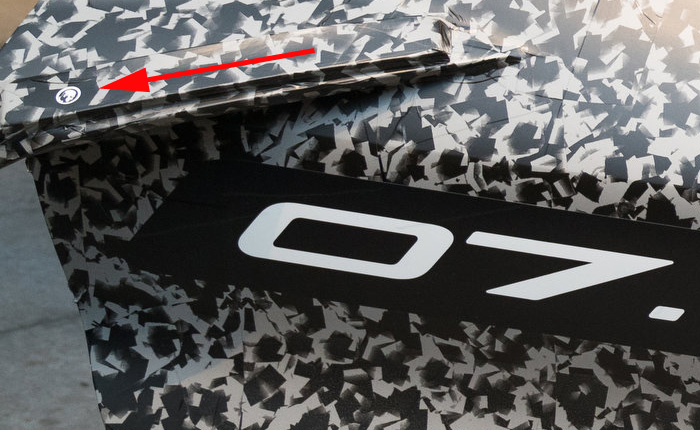 The Corvette Team has had Zora on their minds since the beginning of the C8 project. Like Zora's CERV prototypes (Chevrolet Engineering Research Vehicle), they have referred to the C8 as ZERV. We also know that GM has trademarked "ZORA" for use as a vehicle name in multiple countries around the world and it's been speculated that the highest performance C8 will be named after him.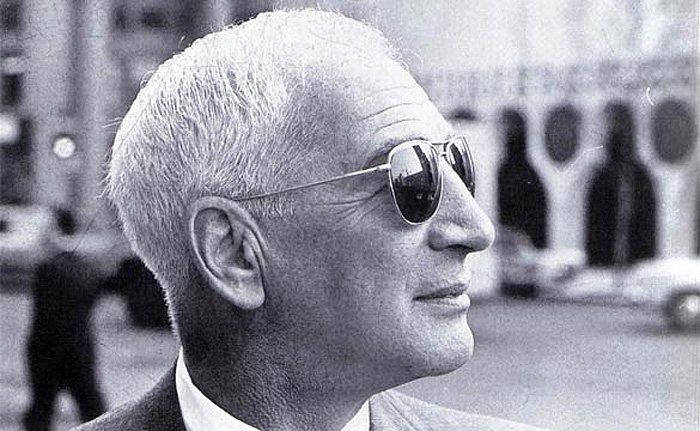 We think it would be really cool if somehow all C8 models could somehow offer a nod to the 1st Corvette Chief Engineer in a discrete yet respectable way. Our friend Justin who pointed out the Zora sticker reminded us of how cool it was for Chevrolet to show off Corvette Racing's mascot Jake when he first appeared on the 2009 Corvette ZR1 air intake. How about a center console badge with the profile and the saying "Zora is my co-pilot"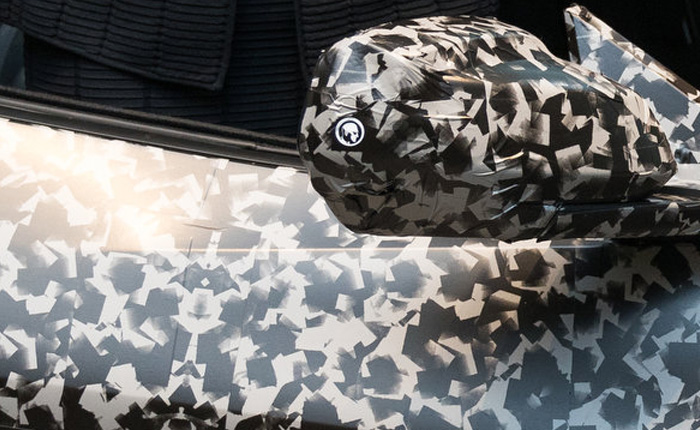 Now that we've seen more than one sticker, we wonder if there will be more to be found on other C8 ME Prototypes out in the wild. Do you like playing the game "Where's Waldo?" How about a new game called "Where's Zora?"
*Thanks Justin!

Related:
The Final C7 Corvette Will be Auctioned at the Barrett-Jackson Northeast Sale in June
OFFICIAL: The C8 Mid-Engine 2020 Corvette Will Be Revealed on July 18th
[VIDEO] The 2020 Corvette Drives Through The Streets of New York City