If the recent revelations about the next generation Corvette are accurate, the 2020 Corvette will debut with 12 colors for buyers to choose from. Shadow Gray Metallic is expected to be one of those colors and if the current C7 color stats hold true, we expect it to be in the top five along with favorites Arctic White, Torch Red and Black.
If you are a fan of the darker shade of Gray, Chazcron has a couple great new renders for your review.
We found these new renders posted at the MidEngineCorvetteForum.com by the site's co-founder and admin John who we know is a fan of the Shadow Gray color.
Chazcron has been working the color wheel lately and this is the first time we've shared a Shadow Gray Metallic C8 render. We found the color with its purple undertones reminds us of the very popular Cyber Gray. That color that was offered during the C6 and C7 generations before giving way to Watkins Glen Gray.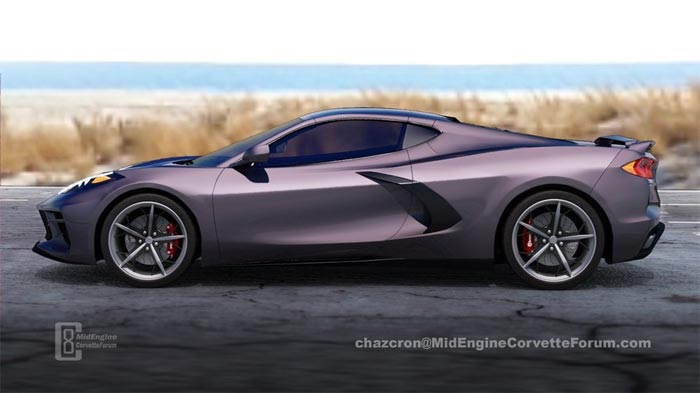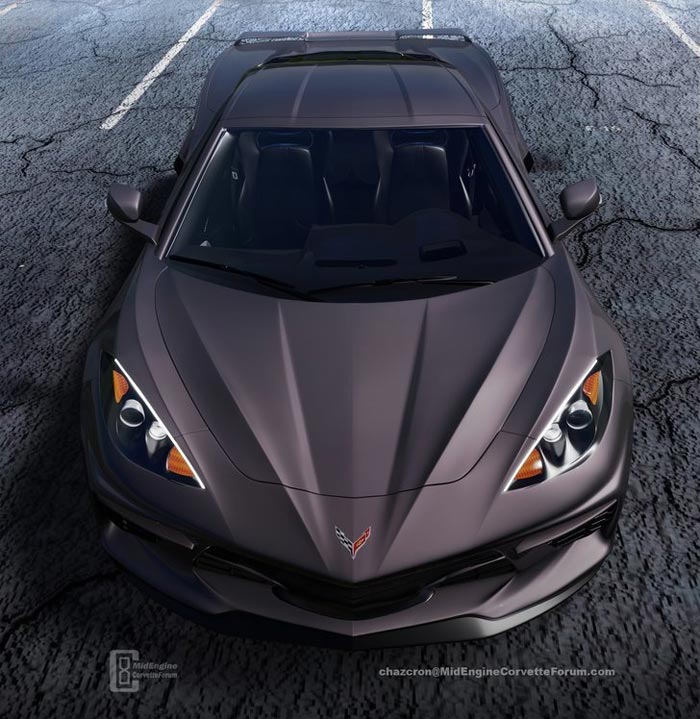 In one of our last render posts, we learned that Chazcron was starting work on rendering the interior of the C8 Corvette and he has already made some progress on the project. Here's a bonus image (also in Shadow Gray) showing the open door with the C8's seats inside:

Are you a Shadow Gray fan and like what you see? Let us know in the comments below or head over to www.midenginecorvetteforum.com and join in the conversation!

Source:
MidEngineCorvetteForum

Related:
[VIDEO] Chazcron's 360-degree All American C8 Corvette Renders
[PICS] New Chazcron C8 Corvette Renders Will Wake You Up!
[VIDEO] Chazcron Shares New Rotating C8 Body in Clay Rendering