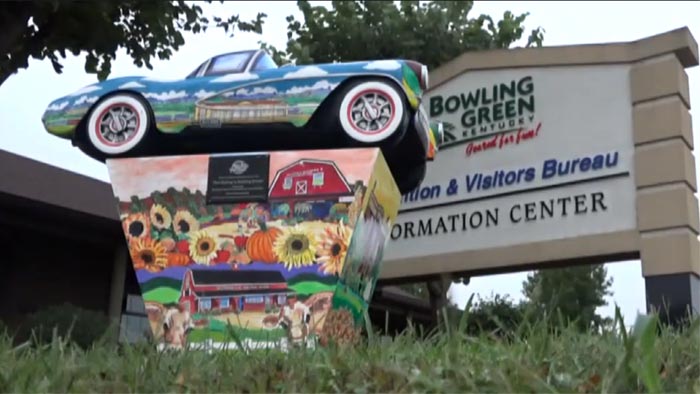 Good news for Corvette Homecoming fans.
Joe Pruitt tells WBKO-TV in Bowling Green that he's not through with all the fun he's enjoyed over the past 16 years of owning the annual event that started in 1981.
"It's been a lot of fun over the last 16 years and I'm not through having fun," Pruitt told the TV station last week. "Let's just keep on doing it."
Pruitt and his wife, Vera, had tried to find a new owner for the event in 2017 after they both suffered some health problems.

"I have told many of our friends and participants over the years that as long as mine and Vera's health holds up, we would continue to do National Corvette Homecoming," Joe said on the Corvette Homecoming website last year. "However, in the last four years, I have had four major surgeries, and recently a hip replacement and now Vera is looking to have a knee replaced. Each surgery has taken a little more of me both mentally and physically, and at age 74 (and not 34 anymore), I think I have realized that I have more summers behind me than before me."
He reluctantly put the show up for sale last year, but after looking over all his options and offers, he's decided to go for it again in 2018.

"There's been so many people wanting to continue it, so I couldn't let it die," Joe says. "Let's just get in there and get everybody to try and support it again. We'll go out and have some fun and bring some people to Bowling Green."
The 2018 Corvette Homecoming is planned for May 31-June 2 at the Hilton Garden Inn in Bowling Green, and you can sign up and get more details by going to this site: www.corvettehomecoming.com.
National Corvette Homecoming began when the Corvette Assembly Plant moved from St. Louis to Bowling Green in 1981. Since then the show has evolved into one of the best Corvette events in the country. Six car shows, Road Tour, Speakers and Seminars, Vendors and Exhibits make Corvette Homecoming a fun vacation, Joe says, noting that among the changes at this year's event will be free spectator admission.

Source:
wbko.com

Related:
[VIDEO] The 36th Annual National Corvette Homecoming and Chevy International Is This Weekend
Corvette Homecoming's Annual Show to be Hosted by the National Corvette Museum
[VIDEO] Autoblog's Car Club USA Visits Bowling Green's Corvette Homecoming Show