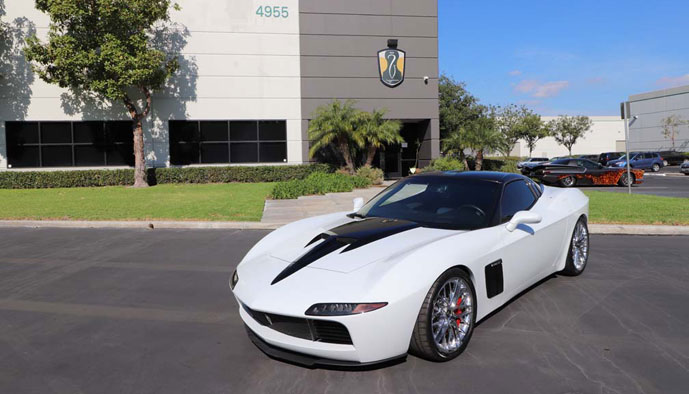 If you like the look of the C2 Corvette but lament that the 1963-67 Sting Rays didn't come with modern technology, then you might want to consider buying one of the new Devilrays.
This 21st century interpretation of the classic Corvette Sting Ray – designed by Gene Langmesser and his N2A Motors (No 2 Alike) – was unveiled to a lucky few during the recent SEMA show in Las Vegas, and the first four Devilrays were even ordered that night.
That means 46 others are still available for you to buy since only 50 of the Devilrays will be produced.

The car comes in three versions.
First, there's the Devilray that features carbon composite body panels, leather interior, Devilray exhaust tips, manual or automatic 6-speed transmission, and out-of-the-box, 440-plus HP.
Then, there's the Devilray GT, which ups the ante with a wood steering wheel and interior accent package, premium leather, retro wheel package, premium sound system/navigation/backup camera, and a 7.0-liter, 500-plus V8.

Finally, there is the Devilray RR, billed as the "ultimate race-ready Corvette." This one has carbon ceramic Brembo brakes, sport steering wheel, racing wheels, ultimate body accents – and a 6.2-liter, supercharged LS9 V8 with over 630 horsepower, 604 lb-ft of torque and a top speed of more than 205 MPH!
You can also personalize each of the versions with optional performance kits ranging from 520 HP to 1000 HP and carbon fiber options for engine covers, air induction systems, fuse boxes, and master cylinder, water and power steering reservoirs.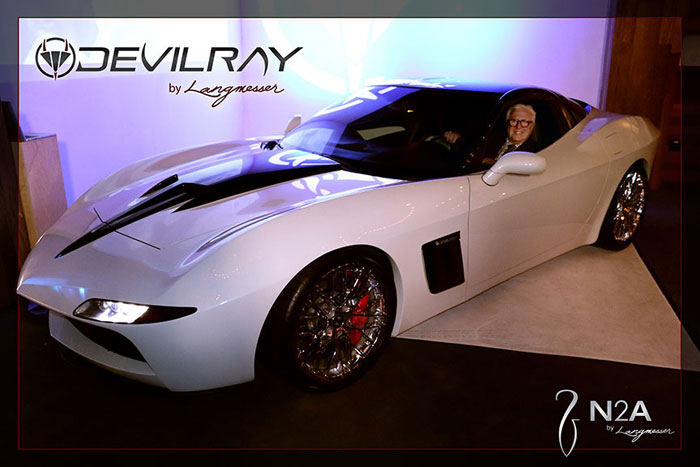 And if you're feeling guilty about paying this much for a car (we don't know how much they cost because the press release doesn't say, and if you have to ask, you probably can't afford it anyway), take solace in the fact that for each Devilray sold, Langmesser will donate $1,000 to Oceana (oceana.org), a global non-profit dedicated to restoring the oceans and protecting marine life, including, drum roll please, devil rays!

Source:
N2Amotors.com

Related:
n2a Motors Shows Off The Retro C6 Corvette Stinger
[VIDEO] Stile Bertone's Project M Using Corvette ZR1 Chassis
Ugur Sahin Designs Partners with Mallet to Offer the 999-hp Corvette Z03