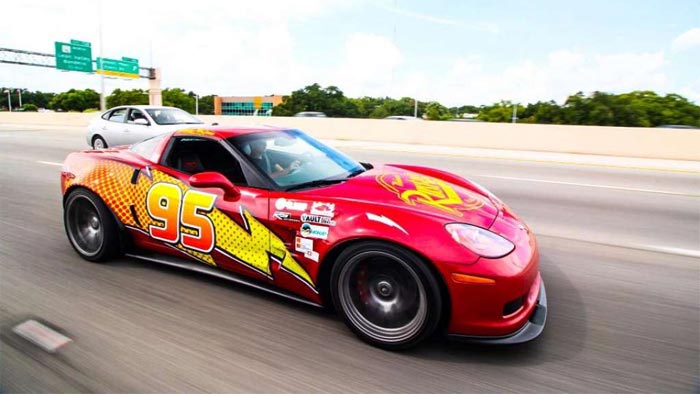 Photo Credits: Brian Hutchinson And Alex Rodriguez

When is a C6 Corvette more than the sum of its parts?
When it's covered with a wrap to make it look like the legendary Lightning McQueen from the popular Cars movies.
That's what a San Antonio man has done with his C6.
Brian Hutchinson got the idea for the transformation (maybe his next wrap could be a Transformers-inspired theme) from a little boy who saw his Corvette and called it "Lightning McQueen."
MySA.com reports that Hutchinson then spent $50,000 and 18 months changing the car into a Lightning look-alike, with help with a wrap from Rockin Monkey Designs.
"The biggest thing is putting a smile on kids' faces," he said. "They're speechless."
Since the car's debut at the Cars 3 premiere in May, it's become a fixture on San Antonio roads, even going viral on Twitter, with two tweets earning almost 100,000 likes each.
"Lightning McQueen has Texas plates we win," @ellerywiseman tweeted.
The car has turned into a hit at children's events and hospitals, where Hutchinson and his wife, Kelsey, frequently take Lightning. They even take sick kids for rides sometimes.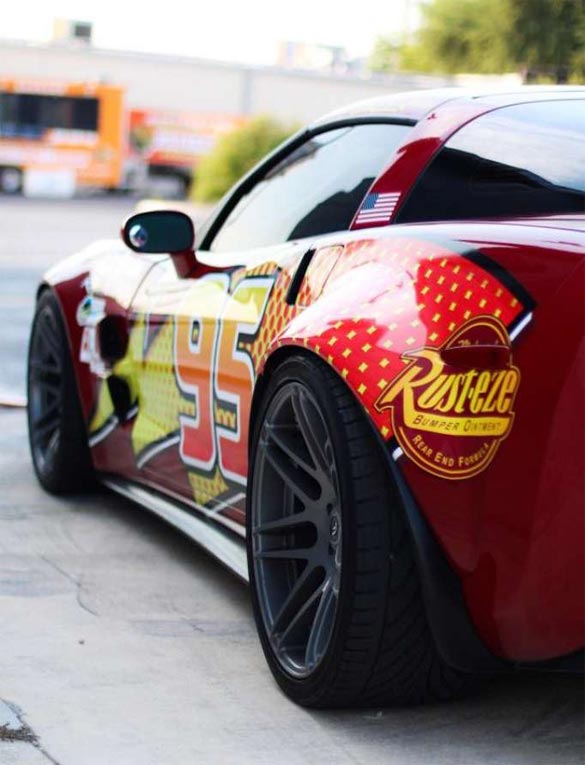 If you're in the area, the Hutchinsons will visit the Cars and Candy meet on Oct. 28 at Blossom Athletic Center.
Amazing what an innocent comment from a little boy has turned into!
"This is more than just a car that my wife and I built over 18 months," Brian says. "We have given this car a soul, a purpose."

Source:
mysanantonio.com

Related:
[VIDEO] C5 Corvette Exhaust Reveals Baby's Gender to Parents and Guests
[PIC] The World's Greatest Wedding Photo Featuring a Corvette
[VIDEO] Fans Get a Fast and Furious Experience at the XFINITY Drive-Out Cinema