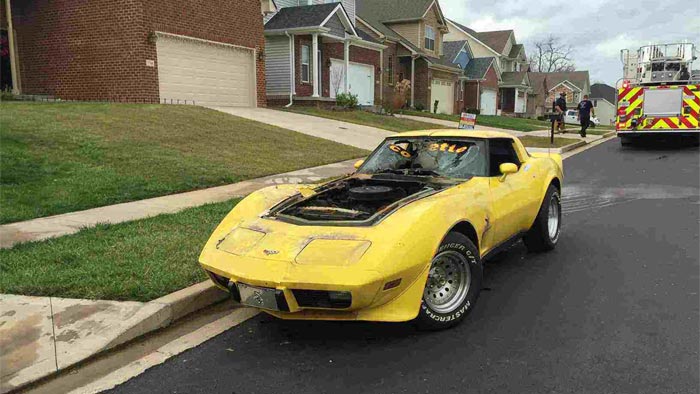 A Lexington man is probably pretty broken up after his 1979 Corvette caught on fire Saturday. But that's not the worst of it as he was going to the University of Kentucky basketball game that afternoon and the tickets were in the car when the blaze started.
Lex18.com says the Corvette owner had started his car inside the garage to go to the basketball game when the fire started. He was able to get out safely and the fire department was able to extinguish the fire.
Luckily there was no damage to the house, but the Cat fan's tickets were were a total lost.
The report estimates the value of the 1979 Corvette at $65,000. That seems like a stretch but perhaps the owner was calculating an emotional value to the car (or the UK basketball tickets).
For the record, Kentucky destroyed its opponent on Saturday afternoon, defeating the Arizona State Sun Devils 72-58.

Source:
Lex18.com

Related:
[VIDEO] C5 Corvette Z06 Catches on Fire while Running Puerto Rico Half Mile Event
[ACCIDENT] C6 Corvette Rear Ends SUV and Both Go Up in Flames
[ACCIDENT] Classic Corvette Catches Fire and Burns in Oklahoma