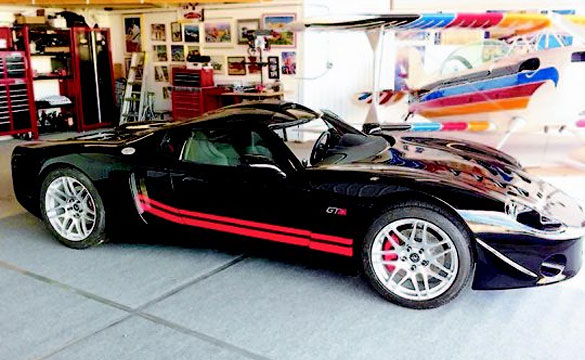 You can say this for Dan Morocco of Andover, Massachusetts. He isn't afraid of a challenge.
After taking seven years to successfully build an airplane from a kit, he decided to tackle another kit project – this time, a two-seater super car based on the C5 Corvette.
With its Corvette engine and black Lamborghini body with a red racing stripe, Morocco's latest creation can cover 0 to 60 mph in a little over 3 seconds. 200 mph? That's a piece of cake, he says.
But speed wasn't the main attraction for Morocco.
"I do it for friendship," he said. "I have met so many nice people. The car was the catalyst for friendships."
Those friends include David Brown, service manager at Woodworth Motors in Andover, who answered many questions from Morocco as he built the car in an 18-month span.
"It's just incredible that he pieced together all those individual pieces," Brown said. "Yes, it's a super car. It goes so fast and goes 0 to 60 in about 3.4 seconds…just incredible."
The kit is called the GTM Supercar GT40 and it comes from Factory Five. While many of the parts are supplied in the kit, the 600 page assembly manual directs builders to use many parts from a donor C5 Corvette.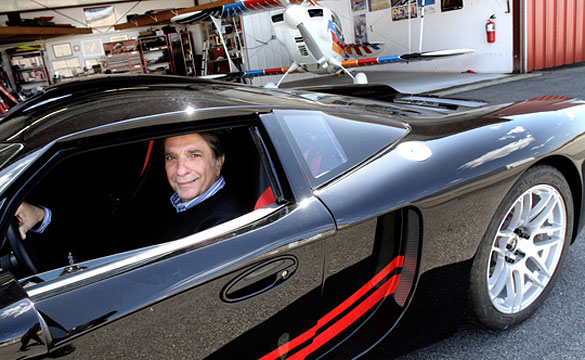 Morocco can now be seen in his creation driving around his hometown, including a recent trip on Easter down Main Street to the CVS store where he bought some earplugs. You see, the car doesn't have a muffler but it definitely does have the ability to draw a crowd of curious sight-seers.
"I really enjoy talking about it and answering questions," he said. "Maybe it will help someone."

Source:
Anovertownsman.com
Related:
Mid-Engined Alessi AR-1 is a Corvette-Powered Supercar
[VIDEO] Hand Built Falcon F7 Powered by the Z06 Corvette's LS7 V8 Engine
New Renderings of the Corvette-based Endora SC-1