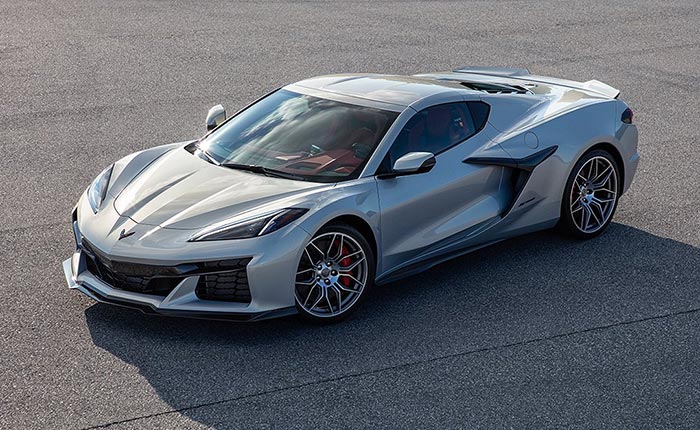 Photo Credit: Chevrolet

We know everyone is getting really excited about the 2023 Corvette Z06 reveal this month. GM is set to officially launch the Corvette Z06 in a virtual event on October 26th at 12 noon ET. Now we have some details about where you can see the car in person for the first time.
According to our friends at the MidEngineCorvetteForum.com, the Petersen Auto Museum in Los Angeles will be displaying the new Corvette Z06 starting one hour after its virtual reveal on the morning of October 26th and it will be there through October 29th.
The Petersen Auto Museum opens at 10 am PT and you can purchase tickets online at www.petersen.org. Ticket prices are $17 per person.
General Motors has told us that virtual launch event on October 26th will consist of a feature film followed by a panel discussion "featuring a variety of individuals who will bring a unique perspective to this new supercar that will put the world on notice."
We know that this is going to be a fun week for Corvette enthusiasts as we finally get all the details about the highly anticipated follow-up to the C8 Corvette Stingray. We'll be attending the Petersen that morning and hope you can join us!

Source:
MidEngineCorvetteForum.com

Related:
Chevrolet Releases Details for Watching the Reveal of the 2023 Corvette Z06
[PICS] Chevrolet Teases the 2023 Corvette Z06 With Photos on Instagram
[VIDEO] The 2023 Corvette Z06 Will Be Revealed to the World on October 26th