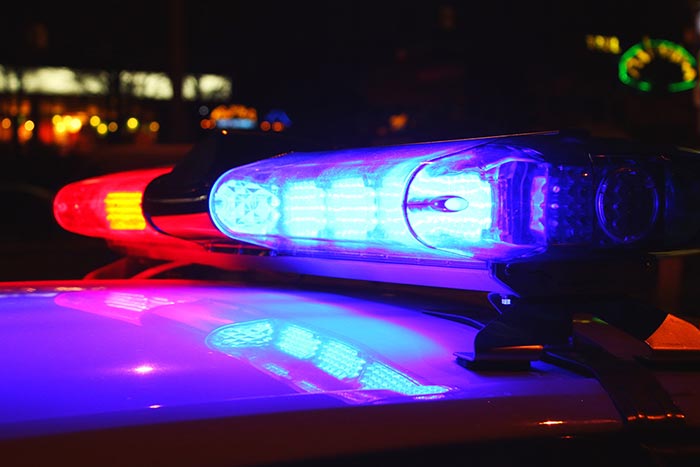 Police in Louisville, Kentucky have put a big dent in an intricate car theft ring, thanks to a tip from a watchful car dealer.
After a person bought an $80,000 car on Friday and then returned to buy another expensive car the next day, Joey Craig, owner of Craig and Landreth Cars, grew suspicious, noting that the person didn't want to make a down payment and asked to buy it on credit.
"Once we thought about it harder and once we dug in," Craig said, "we realized we had a problem. This person was still communicating with us trying to purchase a vehicle."
Craig contacted police, and police talked to the buyer – from Atlanta, Georgia – who told them their child was in danger if they did not purchase the vehicles and that there were four other vehicles on their way to Georgia.
"As [the officer] was talking to that person, he learned that person's child was in danger if they did not return with the vehicle they were sent to purchase on Saturday," St. Matthews Police detective Lisa Doyle said.
As they followed their kidnapping protocol, police uncovered a complex crime ring in which criminals steal someone's identity to make fake credit cards and IDs, then coerce other people to go to dealerships to buy the cars. Once they obtain the cars, the criminals drive back to Atlanta where the crime ring is based.
"It's my understanding that the kind of ring leaders of this operation make sure they quiz the people and make sure they're very familiar with the person's identity that they're using at the time," Doyle said.
After confirming the child was safe, St. Matthews Police received help from Kentucky State Police, who were able to locate the cars on I-65, including a white Corvette near the Bullitt County line that was stopped without incident and the driver arrested.
Troopers clocked another burgundy Corvette going more than 123 miles per hour and later found the car abandoned at the Five Star on North Mulberry. In the process of looking for the second Corvette, troopers spotted two other vehicles reported stolen on North Mulberry.
The driver of one of the cars, a BMW, pulled over and fled on foot and was described as a black male last seen wearing white shorts, a white shirt, and white Crocs in the area of the Speedway and Motel 6 on North Mulberry. The driver of another stolen vehicle, a Jeep Trailhawk, was able to get away. Elizabethtown Police Department officers later found the Jeep submerged in Freeman Lake in Hardin County, with the driver fleeing on foot beforehand. He was described as a black male wearing red and black shorts with braided hair.
KSP recovered all four of the stolen vehicles, which will be turned over to the St. Matthews Police Department.
Seven people have been identified as members of the ring, Doyle said during a news conference Monday. Three have been charged with theft and organized crime, and police believe they will be able to locate the others as well. Anyone with information about the suspects is asked to contact Kentucky State Police Post 4 or the St. Matthews Police Department.

Source:
wlky.com
Photo Credit: 35945460 | © Alexandru Cuznetov | Dreamstime.com
Related:
[STOLEN] Man in a C8 Corvette Drives Away from Dealership in Brazen Theft Attempt
[VIDEO] Lawyer Weighs In on State Wanting to Destroy an Innocent Man's 1959 Corvette
Corvette Values: State of New York Auctions Stolen Red C7 Corvette