They're only original once, goes the old adage.
That saying was never more appropriate than in describing this 1967 big-block Corvette that has survived the test of time and not surprisingly has attracted a plethora of attention on eBay.
With two days left in the bidding, 91 bids have already been placed, with the highest offer reaching $120,100, and, as you might expect, the reserve still hasn't been met.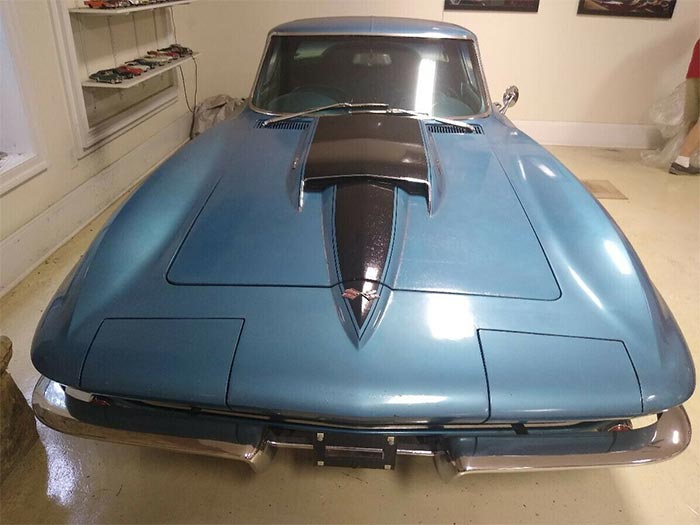 Little wonder, since this Corvette is the real deal – an original survivor with Bloomington Silver and Gold certifications.
The Marina Blue paint is said to be the original color, though the seller admits these days it's best viewed from a distance – or he describes it, "a 20-footer with plenty of patina." Still, in the photos accompanying the listing, this Sting Ray can still send a young man's (or old man's) heart fluttering.
The originality extends to the interior, where the blue seats, dash, and plastic trim remain in good condition.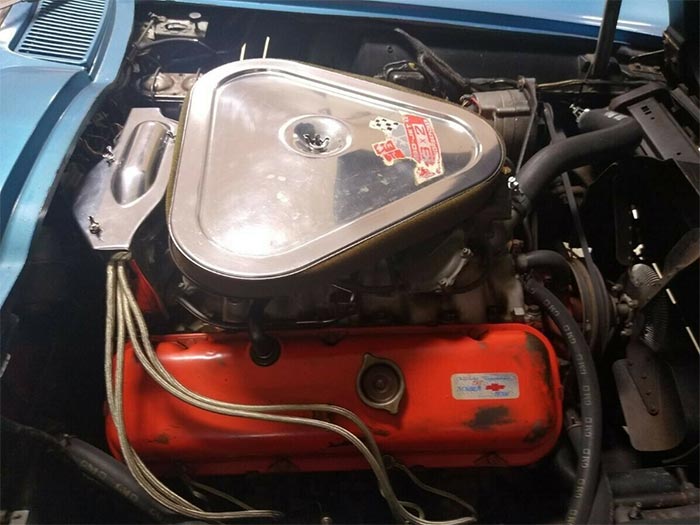 But it's under the hood where this Sting Ray holds the most attraction. After all, who wouldn't be impressed with the numbers-matching 427/435 horsepower L71 engine that still resides there after 54 years? Hooked to a four-speed manual transmission, this $437.10 option back in the day chosen by just 3,754 buyers was said to be capable of clearing the quarter-mile in 13.4 seconds.
Documentation is the name of the game when it comes to classic Corvettes, and this one comes with a boatload, including a certification of originality from NCRS Bloomington Judge Kevin McCay, original tank sticker, validation of tank sticker, dealer sales order dated 6/21/67, original keys, owner's manual / Protect – O – Plate, letters between the original buyer and the selling dealer, various repair orders, Bloomington Gold Survivor Certificate, Bloomington Silver Certificate, NCRS shipping data validation, owner titles dated 6/2011 and 12/2012, and stamp pad verification by Al Grenning, CCAS.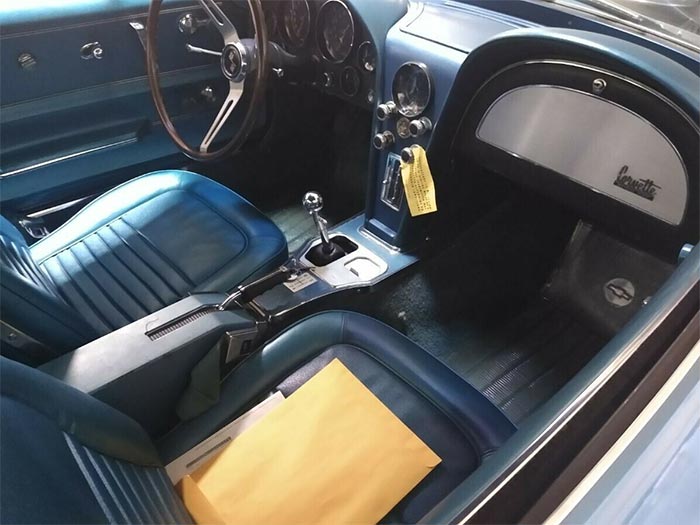 So, which would you rather have – two brand new C8s or this survivor C2?
Related:
Corvettes for Sale: Two-Tone 1981 Corvette With a 4-Speed on Bring a Trailer
Corvettes for Sale: 1959 Corvette with 33K Original Miles
Corvettes for Sale: Low-Mileage 2003 50th Anniversary Corvette at Bring A Trailer