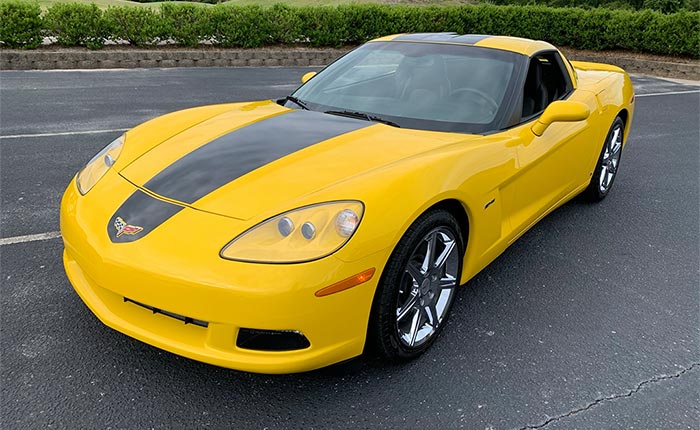 Someone must have hidden this 2008 Corvette ZHZ coupe, one of just 500 special cars built that year exclusively for Hertz Rental Car.
How else to explain the ultra-low 1,200 miles on this example currently on sale at Bring a Trailer?
The idea behind the giant rental car company's so-called "Fun Collection" was to offer its customers the opportunity to rent exciting, out of the ordinary cars like the Corvette, Ford Mustang, Nissan 350Z, and Shelby GT-H but only in 24 major metropolitan cities across 14 states and Washington, D.C.

The first thing you notice about the ZHZ Corvette is its Velocity Yellow paint, which is eerily similar to Hertz's traditional color, and the single black stripe on the hood.
But there was more to the ZHZ than that.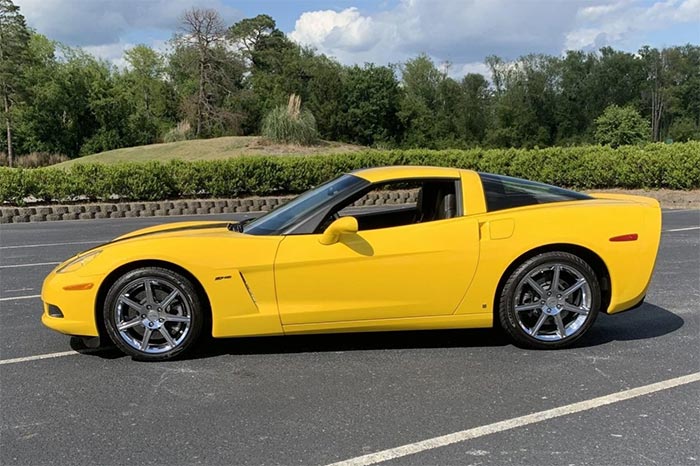 All units were equipped with the GCA Ultimate Exterior Appearance Package with specially designed screen meshing over the side covers, a special mesh grille, and exhaust plate screens, an underhood blanket/lamp, a special graphics package, an accessory spoiler, body-color door handles, and seven-spoke polished wheels in place of the standard wheels.
Also included were a dual-mode exhaust system for a more aggressive sound, larger cross-drilled brake rotors, and magnetic selective ride control with "tour" and "sport" settings for a customized ride.

Each 2008 ZHZ Corvette also featured the 2LT Equipment Group with side impact airbags, sport seats with perforated leather inserts, a parcel net and Bluetooth functionality.
Of course, all were outfitted with the 436-horsepower, 6.2-liter LS3 V8 and a six-speed automatic transmission.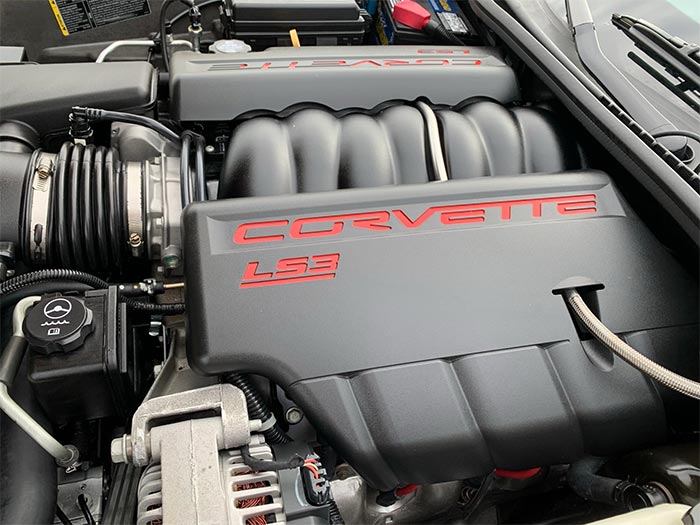 After being assembled at the Bowling Green factory, the work wasn't done, though, as Chevrolet then shipped the Hertz cars to Bob Hook Chevrolet in Louisville, Kentucky to receive their "finishing touches" before being rented out by Hertz.
Jack Tillman was Hook's parts manager at the time and he described what the dealership did with each of the ZHZ Corvettes as they arrived at their shop:
"They wanted stripes on them, and they wanted to take the regular wheels off, and put polished wheels on. They had a special decal that went on the console, and a special plate that went on each side, on the front fender. They also changed some screens in the fender cove area and behind the grille-they put chrome screens on there. We put spoilers on them, too."

This example was acquired by the selling dealer in 2012, and he has added only 100 miles to the odometer since then. So far, the high bid is just $29,999, but that figure will likely climb over the next four days or it might not sell. After all, this is basically a brand new 2008 Corvette with an interesting backstory.
What's your opinion on this unusual bit of Corvette marketing history?

Source:
Bring A Trailer

Related:
Corvettes for Sale: Arctic White 1994 Corvette ZR-1 on Bring A Trailer
Corvettes for Sale: 1966 Corvette 427 Project
Corvettes for Sale: 1972 Corvette with 126K Miles