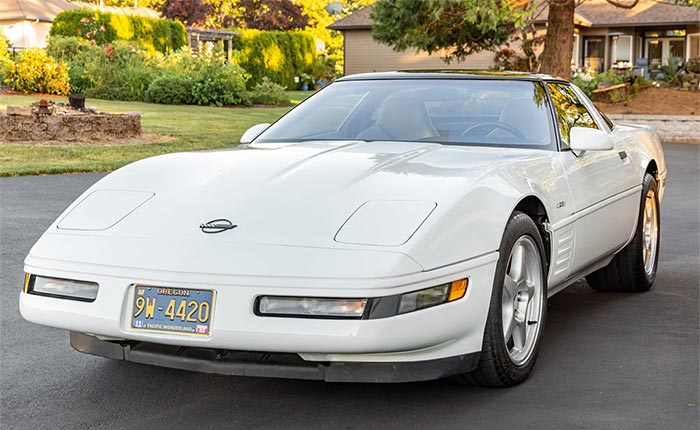 In the late 1980s and through the mid-'90s, the Corvette ZR-1 was truly the "King of the Hill," as it was nicknamed by the media and enthusiasts.
Today, its 375-horsepower LT5 engine (that later increased to 405, beginning in 1993) seems rather tame for what was considered an exotic car at the time. But its 5.7-liter V8 designed by GM's Lotus Group Division and assembled by Mercury Marine in Oklahoma delivered quite a bit more punch than the base 250 horsepower. The main visual change to the ZR-1 was its slightly wider rear end and convex squared-off taillights, but in 1991, Chevrolet changed the taillights on the base models to look the same as the ZR-1. Then when they introduced the LT1 with some 300 horsepower for the base models in 1992, it put the nail in the coffin for the "King," which offered just 105 more horsepower at an additional cost of more than $31,000. After impressive sales of 3,032 the first year, production ended in 1995 with just 448 units being built.

However, that doesn't mean the ZR-1 still isn't a blast to drive now, especially with its six-speed manual transmission, as witnessed by one of the spirited videos showing off this 1994 example currently up for sale on Bring a Trailer.
This white over beige ZR-1 has traveled around the country to owners in Illinois, Indiana, Alabama, New Mexico, and Oregon, its home since 2018. Still, the odometer shows just 21,000 miles.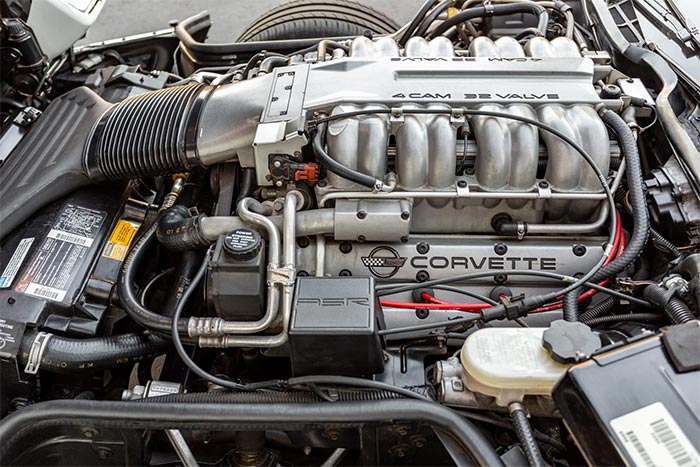 As you expect, the car remains in excellent condition inside and out and is nicely equipped with two removable roof panels, staggered-width 17-inch wheels with 275/40 fronts and 335/35 rear Michelin Pilot Sport tires installed in April 2019 a thousand miles ago, heavy-duty brakes (with rear rotors and pads changed out last year), tire pressure monitoring, Selective Ride Control adjustable suspension, power-adjustable seats, remote keyless entry, cruise control, automatic climate control, and Delco-Bose sound system.

Included with the sale is a black nose cover, two sets of keys and fobs, a window sticker, manufacturer's literature, NCRS awards and ribbons, and a clean Carfax report. The car also has paint protection film added to the forward surfaces and behind the wheel wells.

Source:
bringatrailer.com

Related:
Corvettes for Sale: 1966 Corvette 427 Project
Corvettes for Sale: 1972 Corvette with 126K Miles
Holy Rolling Fan Art Batman! There's A Bat-Themed C3 Corvette For Sale in Florida