Photo Credit: NCM Motorsports Park

If you're a racing enthusiast, it doesn't get much better than having the legendary Andy Pilgrim share a few pointers with you.
That's what lies ahead for participants in the Andy Pilgrim Driving Experience set for this summer at the National Corvette Museum Motorsports Park.
The program puts participants behind the wheel of a mid-engine Corvette with personalized feedback from Pilgrim himself.
The day will begin with breakfast with Andy Pilgrim in the Holley Control Tower. Then participants will enjoy timed autocross runs on a course designed by Pilgrim that challenges the driver and the Corvette itself.
After a brief intermission and lunch, everyone will head out on the 3.2-mile road course, which Pilgrim rates as one of the best in North America. Each participant will receive more than an hour of driving on the track, with Pilgrim offering one-on-one feedback between each 20-minute session.
The day's fun will end with a dinner and reception with Pilgrim at the National Corvette Museum, where participants will hear highlights and stories from his 37-year (and counting) racing career.
The Andy Pilgrim Driving Experience will be held on Wednesday, July 21, with a second day set for Monday, Aug. 30. Registration fee is $1,200. Online registration in advance is required, but you better hurry as each class is limited to 14 participants, who must have valid driver's licenses. Each participant is allowed one guest. To register, visit motorsportspark.org/corvette-experiences.
"I'm so looking forward to this event," Pilgrim told WBKO Radio in Bowling Green. "I can't wait to meet everyone, create some great memories and share driving feedback with the participants; it's going to be a blast!"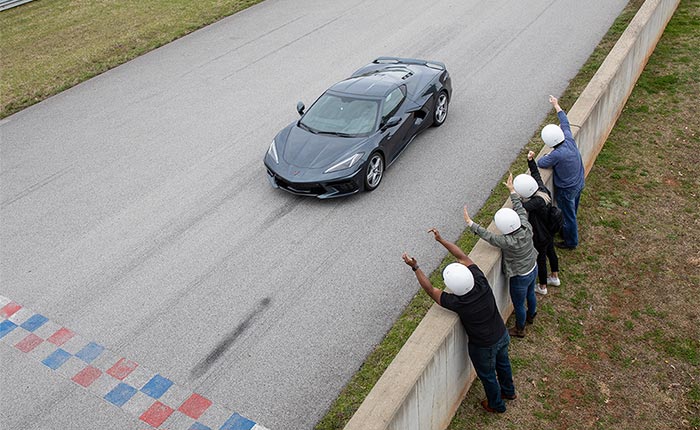 Pilgrim, who was inducted into the Corvette Hall of Fame in 2012, has dozens of sports car racing wins and four IMSA championships and is probably best known for his time with Corvette Racing.
He joined the team in 1999, driving a C5R with Ron Fellows. They earned the team's first win at Texas the following year. Pilgrim kicked off the 2001 season by teaming with Dale Earnhardt and Dale Earnhardt Jr. in the 24 Hours of Daytona, where they finished second in the GTS class. Later that year, he joined with Fellows again to take second in class at both Sebring and Le Mans and finished first later that season at Petit Le Mans.
Pilgrim eventually left Corvette Racing in 2004, moving on to the SPEED World Challenge Series where he won the championship. He then spent time in the NASCAR Busch series, World Challenge series, and NASCAR Spring Cup Series. Pilgrim joined the staff at the National Corvette Museum in 2018.

Source:
NCM Motorsports Park

Related:
NCM Motorsports Park Takes on Parkinson's Disease with Drive Toward a Cure Event
Corvette Racing Legends Will Offer Instruction at the Performance Track Day Event at NCM MSP
NCM Motorsports Park Offering Coaching Sessions by Corvette Hall of Fame Racer Andy Pilgrim