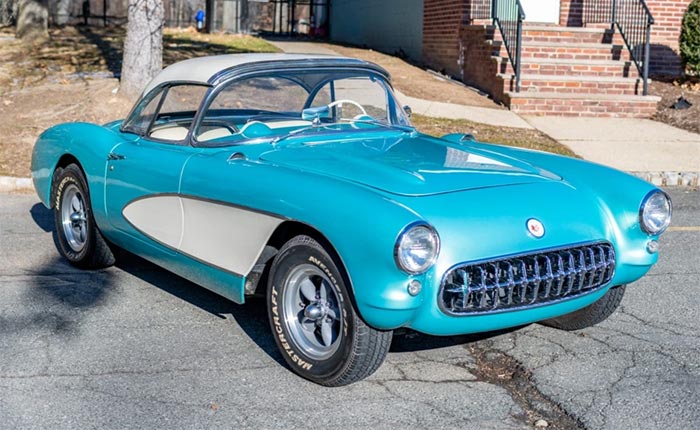 If there is a color that represents the 1950s, it has to be turquoise. When my wife and I bought a house half a century after it had been built in 1950, the "Leave It to Beaver" kitchen still had the original turquoise cabinets and appliances.
But ovens and sinks weren't the only things coated in turquoise in those "Happy Days" of yesteryear.
Witness this slightly modified 1957 Corvette that has been owned by the same man for 59 years and is being offered on Bring a Trailer on his behalf by his son.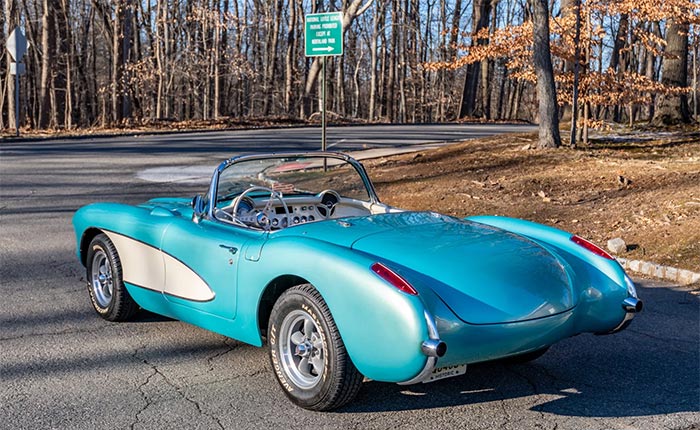 With seven days left in the auction, the current bid stands at just $17,000.
The owner bought the car in 1962, drove it for seven years, and then parked and stored it from 1969 to 2002 when he had it repainted in metallic turquoise with ivory side coves and an ivory removable hardtop and returned it to the road.

He had already installed a 327 V8 engine hooked to a three-speed manual transmission in the late 1960s in place of the original 283 V8. Featuring finned valve covers with paint-matched inserts, an Edelbrock aluminum intake manifold, and an HEI distributor, the replacement motor also features a new four-barrel Holley carburetor added last year. For the purists out there, the seller is also including several parts removed from the original motor, including two Corvette-scripted finned valve covers, two cylinder heads, a camshaft, an exhaust manifold, and a spare radiator.
Body modifications include the removal of the convertible soft top and frame and front and rear split bumpers, along with shaving of the trunk lock and emblems and the installation of new taillights with 1958-style lenses and bezels and 15-inch American Racing Torque Thrust D wheels.

The light beige interior features low-back bucket seats with matching carpets and door panels, complemented by a two-tone dashboard. Several parts would have to be repaired or added, including a missing radio and non-functioning heater, parking brake, wipers, and fuel gauge.
The speedometer cable was replaced last year after it stopped working in 2019, according to the seller. The odometer currently shows 71,000 miles, though its accuracy can't be guaranteed, of course.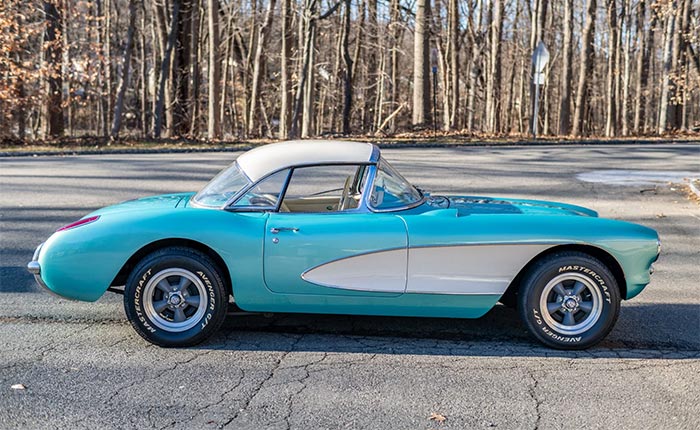 Related:
Corvettes for Sale: James Garner's 1968 A.I.R. L88 Corvette
This Collection of Low Mileage Brickyard 400 Parade Cars and an Indy 500 Pace Car is Now For Sale
Corvettes for Sale: 1963 'Outer Limits' Corvette Show Car Offered on eBay