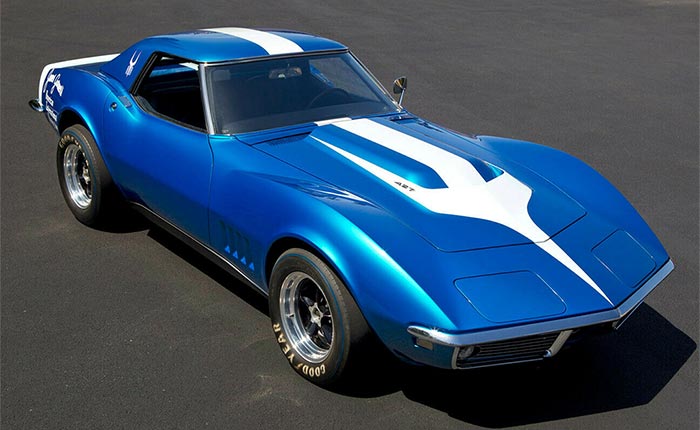 As a teenager in the 1970s, I watched "The Rockford Files" every Friday night, amazed at the way Jim Rockford (also known as James Garner) drove his Firebird so fearlessly.
At the time I didn't realize that Garner wasn't just acting behind the wheel, he really enjoyed driving fast and racing cars.
In fact, in July 1967, he and four other men had formed American International Racing Corporation, with the goal to build and race automobiles of all types on behalf of sponsors at events throughout the world.

The initial racing program for A.I.R., known as "Corvette 68," was to field a team of three precision-built Corvette L88 coupes at the 24 Hours of Daytona, 12 Hours of Sebring, and 24 Hours of Le Mans. The plan was to enter two vehicles in each event, with a third car held as a backup and a promotional vehicle.
Unfortunately, those racing plans didn't work out. After Garner drove the backup car to pace the start of the 1968 24 Hours of Daytona, that Corvette never raced for A.I.R.

Now this rolling piece of history is up for sale on eBay through Sunday at the price of $777,777 in Palos Verdes, California.
After its time with Garner, the car was later raced by several individuals in the '70s before being crashed and finally sold to enthusiast Bob Radke, who restored the car to its 1968 Daytona appearance and relates the car's history on a special website about A.I.R. Corvettes, airl88.com.

The three cars were originally completed at A.I.R.'s 6,000-square-foot plant in Culver City, California, under the supervision of Dick Guldstrand and Robert McDonald. On Radke's website, you can even see vintage photos showing Garner and Guldstrand at the shop, as well as the cars while being built. There are even old photos taken at Clippinger Chevrolet, where Garner made a personal appearance and two of the race cars were displayed in 1968.
The backup Corvette was originally purchased through Fred Gledhill Chevrolet in Wilmington, California and picked up directly at the St. Louis factory, then driven to the A.I.R. shop to be prepared and have the engine done by Traco next door.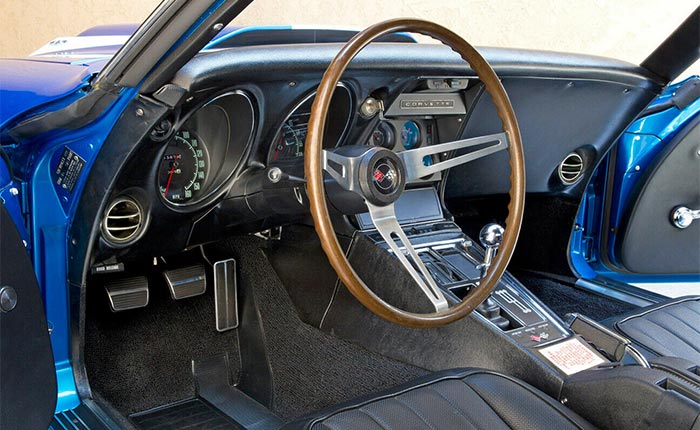 After the restoration by Radke, the car received the NCRS American Heritage Award at the 2009 NCRS National Convention.

Source:
eBay Motors via BarnFinds.com

Related:
Actor and Former Corvette Racer James Garner Dies at 86
[VIDEO] 1969 Corvette L88 vs 2018 Challenger SRT Demon in a Battle of Eras
1969 Corvette L88 Sells For $610,000 on Bring A Trailer