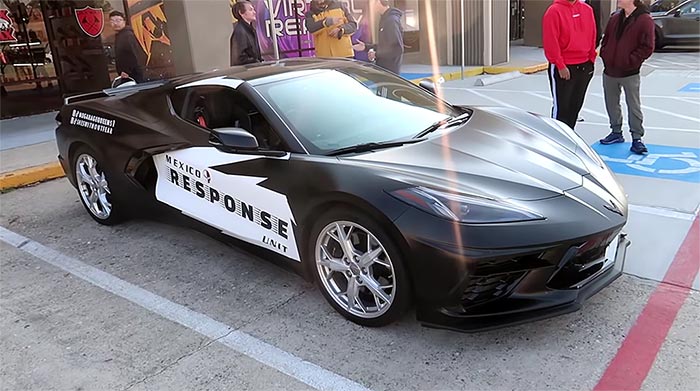 A YouTuber named "Sinclair Photos" takes us a tour of the cars at Houston Head Turners, including one of the most unique C8 Corvettes we've seen so far.
The unidentified owner has wrapped the biggest majority of the car in matte black, leaving just enough of the original white to make it look like a two-toned police car, in this case even labeling it on the doors as the Mexico Response Unit.
"The cops are really stepping up their game," Sinclair quips.

Exotic owners in a stock Ferrari 488 Spyder, Porsche, and Lamborghini all pull up next to the unique C8, trying to one-up Chevy's new masterpiece, but Sinclair reports that they were "no match" for the mid-engine Stingray.
While the Mexico Response Unit and a red C8 with black high wing spoiler show up early in the video, be sure to watch the whole flick to check out a variety of other unique Corvettes, including an orange C6 with custom orange and black wheels and a multi-vented hood that looks like a dinosaur tail and sounds like an angry T-Rex.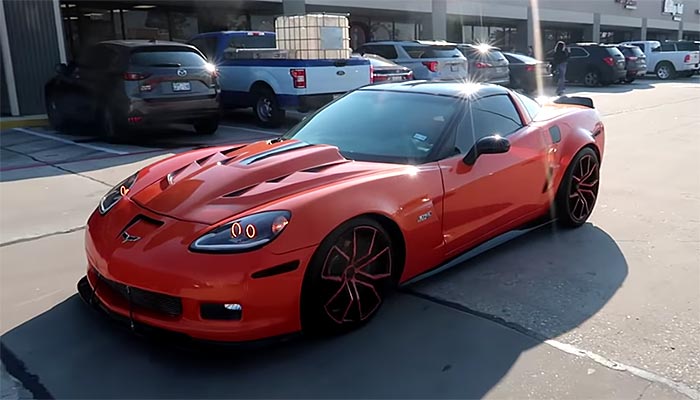 Also at the meeting, right next to each other, are a wicked black C7 Z06, a black C8 coupe, a yellow C7 Z06, and a red C6 ZR1. Others include a wrapped purple C7 Z06, a Torch Red C7 Z06, a Blade Silver C7 Stingray, as well as a white ZL1 Camaro, a CTS-V Caddy, a Rapid Blue C8 coupe, and a host of other Fords, Dodges, and lots of foreign cars.
Which one is your favorite?

Source:
Sinclair Photos / YouTube

Related:
[PICS] Digital Artist Imagines a Police Interceptor Livery for the C8 Corvette
Bad Boys, Whatcha Gonna Do When This C8 Corvette Police Car Comes For You
This Corvette Z06 Police Car Will Forever Be Known as Coptimus Prime