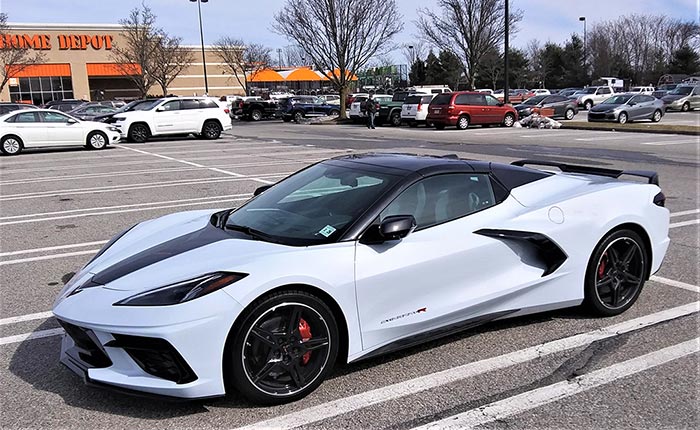 Photo Credits: Photos by Ken Liperi

When the 2021 Corvette specs arrived last year, no one was more excited to see a "Stingray R" package as we were. While initially, we were hoping this would evolve into a being a unique special edition package, it turned out that the "Stingray R" package was just a graphics package containing Corvette Racing's Jake mascot on the hood while two "Stingray R" graphics were placed on the rear of the optional side rockers.
However, it seems like everything there has been a spotting of the Stingray R package, the application of the graphics is different. For example, the first sighting showed up on the Road America Pace Cars last year that had the Jake hood graphic, and the Stingray R graphic was applied to the front splitter. At Daytona last month, we saw it the way it was initially described with the Stingray R graphics on the rocker panel.
Thanks to a reader, we now have the first sighting of the "Stingray R" package on a Convertible model, and the "Stingray R" graphics are now on the doors just behind the wheels.
Ken L. caught up to this "Stingray R" Convertible in Westampton, New Jersey as it was parked in a Home Depot parking lot and sent us the photos to prove it.
In his message, Ken writes, "Yesterday I pulled into a local Home Depot parking lot in Westampton, NJ and saw this 2021 Corvette "R" parked all alone (of course). The first thing that stood out to me was that bright red "R" after the Stingray emblem on the door. I then did a search and from what I read, this (racing?) model hadn't been formally released yet."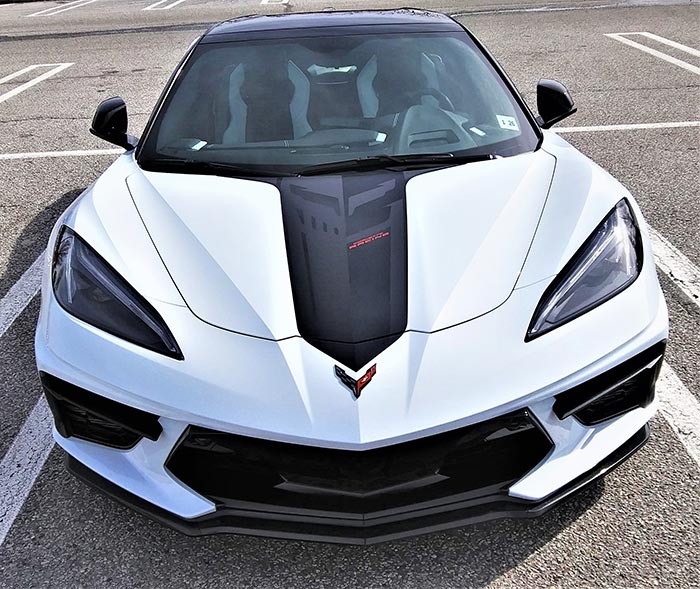 We don't blame him for being confused as the rollout of the "Stingray R" package was a low-key affair with just a couple mentions that a Jake hood graphic was coming. Chevrolet has also recently added the Stingray R wheel center caps to its accessory store which will set your back $200 for the four caps.
We do like the "Stingray R" graphics and we wonder what the official application of the stickers is for those cars without the rockers. We were told they would be under the boomerang in front of the rear wheels, but this application on the doors works for us as well.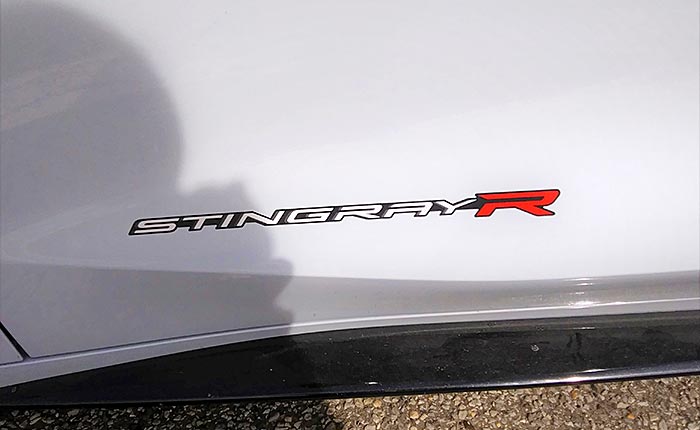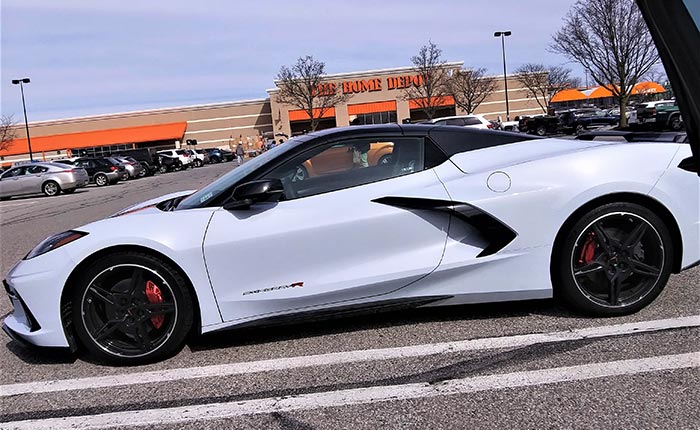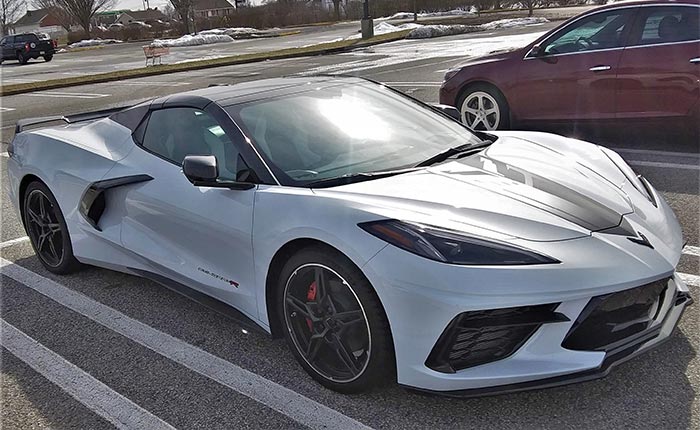 Source:
Photos by Ken Liperi
Related:
The 5VM Visible Carbon Fiber Aero Kit is Available Again Through Chevrolet Accessories
[PICS] Stingray R Package Shown on a 2021 Corvette at Daytona International Speedway
[SPIED] The 2021 Corvette 'Stingray R' Graphics Shown at Road America