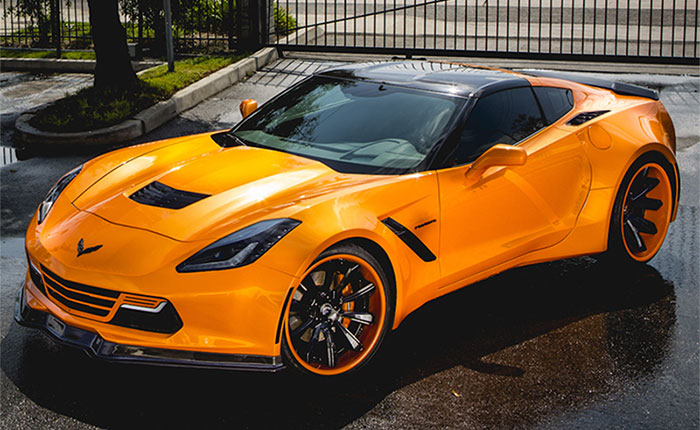 Photo Credit: Forgiato Wheels

We have officially entered the offseason! 2021 Corvettes are on the ground so we can kick-off the great 2022 model year speculation and information hunt. The big news of the week came on Wednesday when our founder learned that Chevrolet plans to send three Corvette colors out to pasture after the C8's sophomore campaign.
Shadow Gray is the first of the shades that are on their last legs. This is to be expected; the Corvette team rarely sticks with a dark metallic gray for long, but there is always a replacement waiting in the "shadows." In recent memory, Cyber Gray was one of the colors that made the jump from C6 to C7 in 2014. Shark Gray was handed the torch in 2015 and was replaced by Watkins Glen Gray for the 2017 model year. Shadow Gray stepped in for the final year of C7 production and has carried on for the two inaugural years of the mid-engine C8's run. The odds of another, very similar hue being swapped in for Shadow Gray is extremely high. Expect an all-new metallic gray tone to be introduced in 2022, but if Chevrolet is in the mood for some recycling, we would cast our vote for a Cyber Gray encore.
Zeus Bronze is the next color on the chopping block. We are sad to see the Stingray's most unique color go after just two model years. It would have been incredible to see the classy metallic brown on at least one Z06 next year, but alas, it is not to be. It is anyone's guess as to what Zeus' "scab" color will be. We could see GM going exotic here. "Skittles" colors like Accelerate Yellow and especially Rapid Blue have enjoyed great success thus far in C8 ordering. Check out the configurators of McLaren and Lamborghini for an idea of the free-agent color that the Corvette team will sign to fill this vacancy. To really fill Zeus' shoes, it needs to be out of the box, like a good purple!
That brings us to Sebring Orange. The C7 ZR1's signature tintcoat was retained for C8 duty, where it wound up just off the podium as the 4th most popular color in 2020. This makes it by far the most chosen hue that will be shown the door before Bowling Green starts pushing '22s down the production line. Even though it hasn't been a regular in the Plastic Fantastic's color rotation, we believe Sebring Orange will be given a direct successor. We have covered this before, but orange is one of the hottest colors in the performance car world right now, and we don't see GM turning their back on this trend for the C8's third year on the market.
Our question for you, dear readers, is which shade of orange would you like to see plugged-in to the 2022 Corvette exterior color palette? Orange might not be the most common color in Corvette history, but it is one of the exterior paints that inspires the most passion amongst those who fly its flashy flag.
In order of when they first appeared in showrooms, here are the options that we have selected for you, Corvette Nation:
Hugger Orange:
Whether it is listed as Hugger Orange, Monaco Orange, or Carousel Red, we love this color! It is one of the best paints in automotive history, and if you want to see how great the colors that it inspired look on modern US performance machines, take a look at a 2014 Viper TA in TA/Header Orange or the 2020 Shelby GT500 in Twister Orange. Needless to say, we think the C8 needs this color at some point, but there are a lot of other strong contenders.

Daytona Sunset / Sunrise Orange:
These similar (but not identical!) oranges graced early C6 and C7 Corvettes, respectively. We put them together because of 1. their names and 2. their intention of capturing the beauty of the sun on the horizon. In a perfect world, one of these two would be tapped as the replacement for Zeus Bronze, and one of the more in-your-face oranges would be featured next to it in the order guide!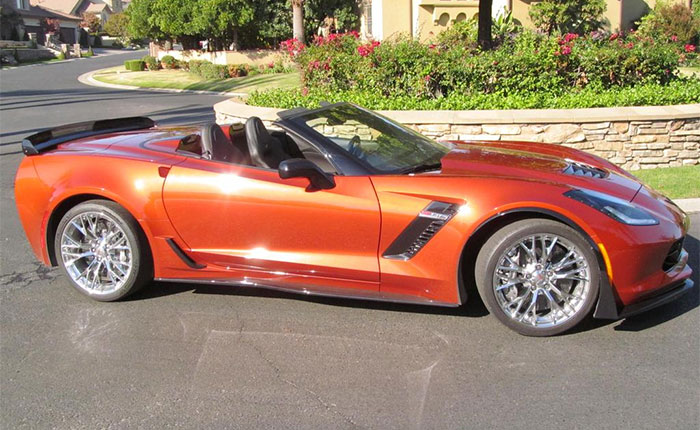 Atomic Orange:
Does one of the most divisive colors to grace America's Sports Car in the past 20 years deserve another shot? We think so! Everyone has an opinion on Atomic Orange, and we would love to see the debate reignited for a new generation of Corvette owners! Besides, it has never been tried on a 'Vette with so many black accents, and we want to see it!

Inferno Orange:
If Chevrolet opened the ordering floodgates in 2022 and let customers select any color in their halo car's back catalog, your author would have a very tough time not selecting this one! It was the perfect color for the last naturally aspirated Z06; now that the model will be free-breathing again, should this color make a comeback?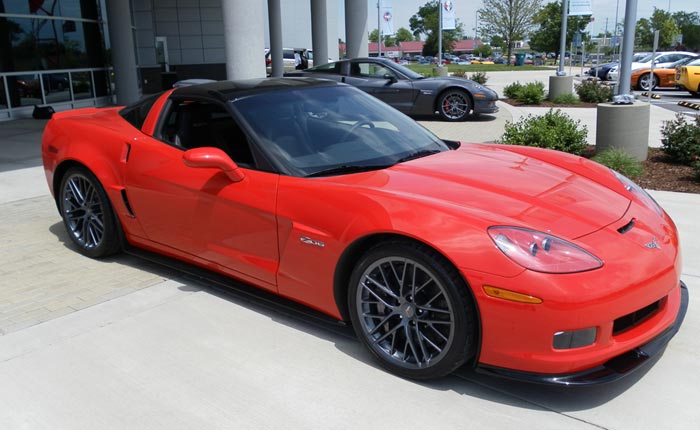 Crush Orange:
The Camaro has been running around in its own glorious shade of orange since 2019. We are fed-up with little brother hogging something that would pair so nicely with the Corvette's exotic proportions! Word on the street is that Crush is being dropped from the Camaro's options list for next year. Should the C8 give it a new lease on life?

Another Orange:
Would you like to see the Corvette break new ground and add a new shade of orange paint that we haven't seen yet? This Forgiato C7 Widebody below was done in Tangelo Orange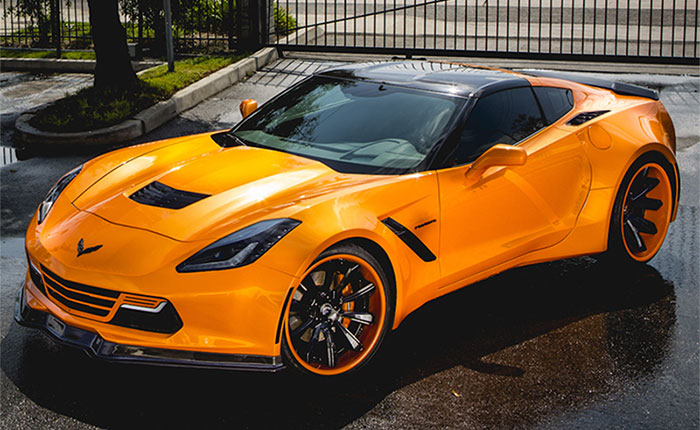 Multiple Oranges: Do you love orange and want as many optional choices as possible? Let us know which two (we don't want to be greedy!) you would pick in the comment section.
Give Orange a Break:
Are you ready for orange to take a sabbatical like it has so many times in the past? Post what color you'd like to see orange step aside for below.
Loading ...

Related:
Uh Oh, Looks Like These 2021 Corvette Exterior Colors Are Set To Be Retired
Colors We'd Like to See on the C8 Corvette: Hugger Orange
[PICS] A Closer Look at Corvette's New Sebring Orange Exterior