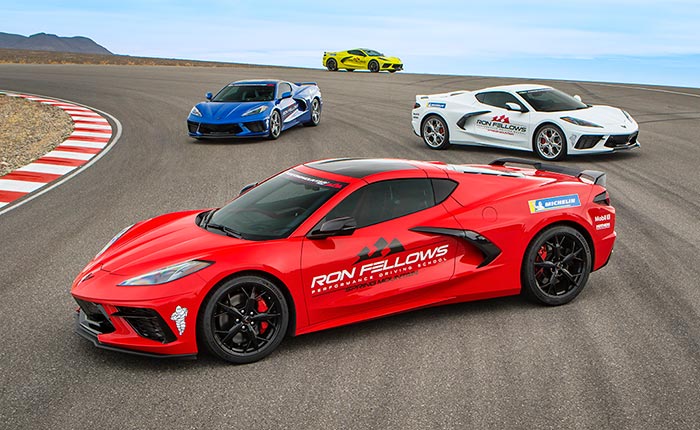 Criswell Chevrolet's Mike Furman is hosting a two-day Corvette Owner's School class out at Spring Mountain and you're invited!
Call Donna Hammontree (800-391-6891 Ext.232) to set up your Corvette Furman C8 owners school registration! Just tell Donna you're a friend of Mike Furman and have your full C8 VIN number ready. Mike's class is scheduled for March 31st/April 1st and is open for everyone, not just those who purchased through him, so get registered today! Mike hosts a Pizza dinner party on March 30th at 6pm in the Clubhouse so make sure you factor that into your travel plans.
Spring Mountain is the "Official High Performance Driving School of Corvette" and during your visit, you will receive first-class instruction in current model Corvettes. The C8 Stingray Z51 is the exclusive car of the Ron Fellows Performance Driving School.

As a new C8 owner, you'll receive a two-day school for $1,000 plus one free night of accommodations. Only first retail purchasers of new and unused C8 Stingray Corvettes are eligible. The certificate is not transferable, one owner per VIN, and you must have taken delivery of your car to book the school. The certificate is only good for one year from the date you took delivery of the car.

Source:
CorvetteFurman.com

Related:
Save $300 and Receive a Second Night Stay at the C8 Corvette Owners School
XPEL Will Be Protecting the Paint on the C8 Corvettes at the Ron Fellows Performance Driving School
[VIDEO] See How the Ron Fellows Driving School is Keeping Students Safe