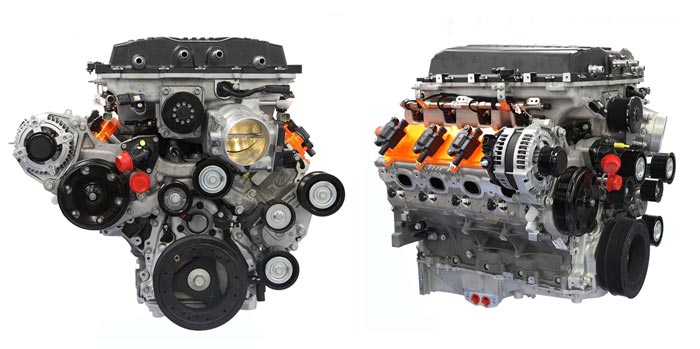 We wondered a few days ago if the fabulous LT5 engine in the 2019 Corvette ZR1 would turn out to be a one-and-out for General Motors.
Its ultimate fate remains to be seen, but we just heard about another exciting use for the crate version of the LT5 that cranked out 755 horsepower and 715 lb-ft of torque in the C7 front-engine ZR1.
Performance company Katech says it is providing two of the LT5 engines for use in airboats operated by the United States Coast Guard, and they'll be even powerful than the Corvette version!
"We are proud to have completed these two Katech LT5 Marine AirBoat Engines for the U.S. Coast Guard," said Katech. "These engines reach 800hp on 91 octane and engine data is displayed to the boat operator via a Bosch Motorsport DDU9 integrated with the factory ECU."

While the LT5 is retired from use in production cars right now, Katech – and anyone else willing to pony up enough cash – was able to obtain crate engines from the Chevrolet Performance Parts Catalog.
Of course, all that power doesn't come without a big price tag. In this case, the 6.2-liter supercharged V8 costs $19,995 – still a bargain in our opinion for what you're getting.
By the way, the Bosch Motorsport DDU9 allows customers to use their own graphics and photos on the 12 freely configurable display pages that provide a full color dashboard display with a data logging system suitable for motorsport and military applications.

Rest easy that if you ever need the Coast Guard in an emergency and these two boats are around, you're in capable – and mighty fast – hands.
A quick look at YouTube turned up this older video of the US Coast Guard Airboats and you see how the engine is mounted in the rear. Although this video is older, the engine in use is described as putting out 525-hp to the propeller.

Source:
Katech via musclecarsandtrucks.com

Related:
Is the 2019 Corvette ZR1's LT5 V8 Engine Really Going to Be a One and Done?
[VIDEO] Katech Performance Boosts the New LT5 to 1,013 Horsepower
GM Performance Offering the 755-hp LT5 Crate Engine for $17,915