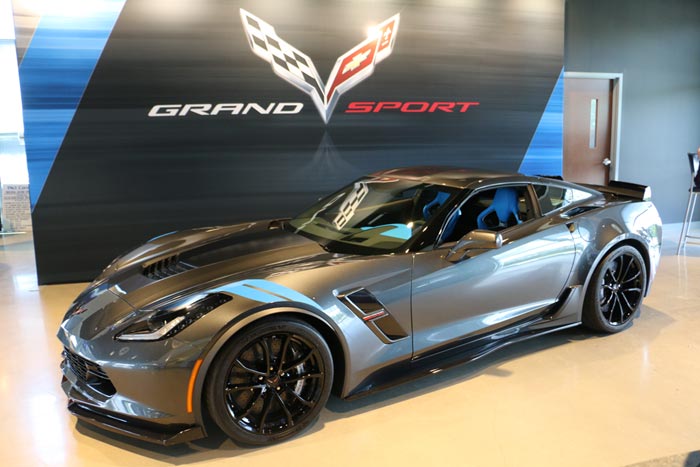 Next up on CorvetteBlogger's analysis of seventh generation Corvette production is the Corvette Grand Sport.
Between 2017 and 2019, Chevrolet produced a total of 26,280 C7 Grand Sports (21,977 Coupes and just 4,303 Convertibles). During this span, the widebody LT1 was the second most purchased 'Vette after the Stingray which sold 31,045 units (120,334 total Stingrays were produced for the C7 Generation (25,805 of which were drop tops)).
Most reviewers heralded Grand Sports equipped with the seven-speed manual transmission and the Z07 performance package as the best all-around C7 Corvette that you could buy. Unfortunately, Z07 Grand Sports ended up being made in even fewer numbers than even the one year only ZR1.
A total of 2,028 discerning customers selected the nearly $8,000 Z07 box to turn their Grand Sport into one of the most potent track machines available with serious go-fast hardware like Mag-Ride, better aero, carbon ceramic brakes, and Michelin Pilot Sport Cup 2 tires. Luckily the other, more engaging half of "the perfect C7" found more homes. 5,546 or 21% of Grand Sports received row-your-own gearboxes.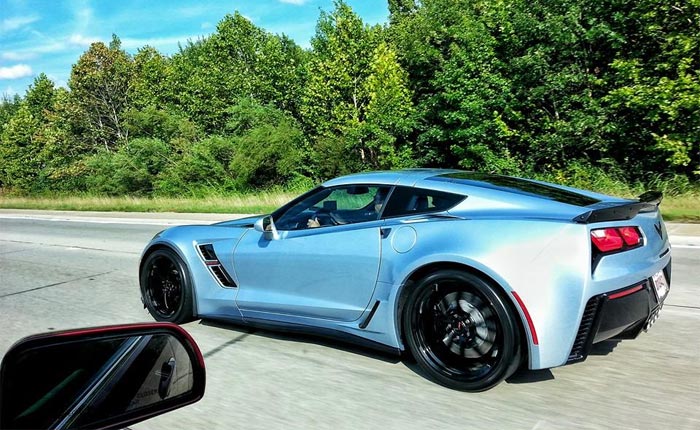 Moving on to colors, Arctic White regains the exterior color lead on the Grand Sport. 4,850 C7 GSs are painted Arctic White which is surprisingly followed by Watkins Glen Gray at 3,743. Black (3,683) knocks Torch Red (3,381) out of the top three for Grand Sports.
The most difficult hue to find on a Grand Sport is, unsurprisingly Sterling Blue. A paltry 402 orders included the silvery shade of blue during its limited production run in 2017. After Sterling Blue are Black Rose (543), Elkhart Lake Blue (782), and Corvette Racing Yellow (885). The only other colors that have less than 1000 examples in circulation are Sebring Orange at 896 and Shadow Gray with 956.

The Grand Sport was the recipient of one special edition for each year of production. The inaugural run in 2017 got what is quite possibly the coolest interior treatment of any C7 when RPO Z25 was selected to turn any GS into a Collector Edition. A total of 935 (784 coupes and 151 droptops) of these Watkins Glen Gray over Tension Blue specials were produced.
The Grand Sport shared its 2018 special edition with its supercharged brother, the Z06. To commemorate the Corvette's 65th birthday, both models offered the Carbon 65 RPO Z30 which added Ceramic Matrix Gray paint, every visible carbon fiber piece that was available (including new spoilers, quarter ducts, and steering wheel), along with unique fender and door graphics (Convertible Carbon 65s were also equipped with blue tops). A total of 262 Grand Sport coupes came off the line so equipped and the rarest of all Carbon 65s is the GS convertible with just 35 examples. The mixture of Z06 and Grand Sport Carbon 65s matched the 2017 C7.R Edition Z06 with a total of 650 production cars.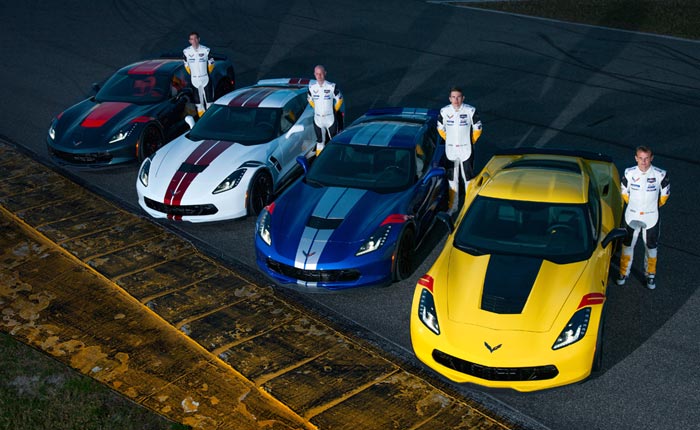 The final special editions touched down in 2019 in the form of the Driver's Series Grand Sport models. To create these rarest of Grand Sport specials, Chevrolet set their four full-time Corvette Racing drivers loose in the configurator (build a C7 while you still can!) and let them generate their ideal spec. Just 95 customers ordered Driver's Series Grand Sports with Oliver Gavin's Shadow Gray highlighted by Torch Red center stripe, hash marks, and Adrenaline Red interior leading the way with 35 produced. Next up were Jan Magnussen's Arctic White/Crystal Red build with 25 units and 21 Tommy Milner cars painted Elkhart Lake Blue with silver stripes and red hash marks. Holding down the last spot (or rarest depending on how you are viewing these numbers) is The Antonio Garcia Edition which most closely mirrors the race cars with Corvette Racing Yellow paint and a "Jake" stinger stripe.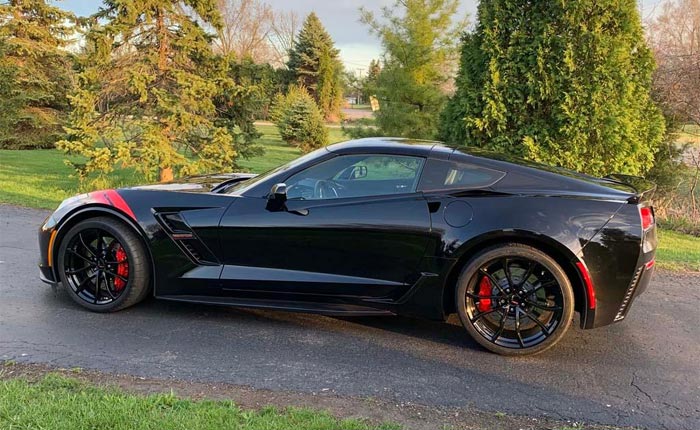 There you have it, another generation in the books, how rare did your Grand Sport end up being? What color keeps you up at night with regret about not ordering on time? Do you have a Z07 that you want to post on VetteFinders or donate to the author? Let us know in the comments and check out our other coverage of yearly and generational totals of C7 production.

Related:
C7 Corvette Production Breakdown: Exterior Colors
[VIDEO] Watch the Reveal of the 2017 Corvette Grand Sport from Geneva
First VIN 001 2017 Corvette Grand Sport Collector's Edition Sells for $170,000