Excuse me for a minute while I reminisce about my first Corvette, a 1980 red on red coupe that I bought from a Delta airline pilot in 1983 with 12,000 miles on the odometer.
What brought up this moment of retrospection for this writer is a current listing on eBay for a similar 1980 coupe that for me and no doubt countless other enthusiasts is like climbing into a time capsule.
You see, this 1980 coupe – finished in Dark Claret (sort of a brownish red) – has been driven just 1,447 miles over the past 39 or so years – an average of 37 miles a year! It even has the original sticker still on the passenger side window and comes with a 1980 brochure, owner's manual, and GM press kit.

As the seller notes in his listing, "This is just like buying a brand new 1980 Corvette" – just a few years later!
It would be hard to argue with that assessment. We're particularly impressed that the car is said to have been kept in a climate-controlled environment since day 1 and has been run a few miles each year "to keep everything nice."
He also notes that the car has "original everything except battery" and that the oil has been changed recently but the original oil filter was left. "This is a must have for any collector," he says of this 1980 model.

This Corvette started out with an MSRP of $13,965.24, but by the time several options were added, it wound up at nearly $16,400 – quite a chunk of change back in the day considering I remember buying a brand new 1979 Cutlass Supreme Brougham that stickered for $8461.
Leading the list of options is the highly desirable L82 350 engine, offered for the last time in 1980 at a cost of $595. This powerplant – added to just 5,069 Corvettes or 12.48 percent – produced 230 horsepower, or 40 more than the base L48 motor.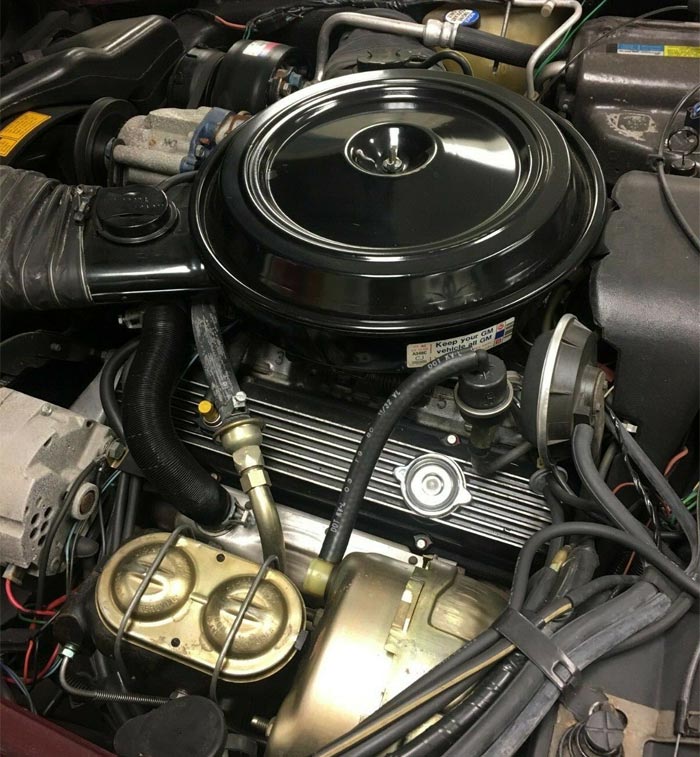 Other options included aluminum wheels, radial tires, glass roof panels, electric rear window defogger, automatic speed control, AM/FM 8-track, power antenna, and dual rear speakers.
As the seller notes, "Not much else to say. It's a brand new car."
The question is, would you be willing to pay the asking price of $32,500? Considering we just saw a 1980 Corvette over the weekend that was $19,000 and not nearly as nice as this one, perhaps.

Source:
eBay via carscoops.com

Related:
1980 Corvette Caught in Tennessee River's Flood Waters
[RIDES] Mac's Custom 1980 Corvette
Corvettes on eBay: 4-Door 1980 Corvette for $300,000