Patience is a virtue.
My father-in-law preached that mantra to his daughters back in the day, and still does.
In this particular case, his advice would have been especially well taken. This barn find 1968 Corvette convertible came out of apparent years of storage last year and was offered back then on craigslist for $24,000.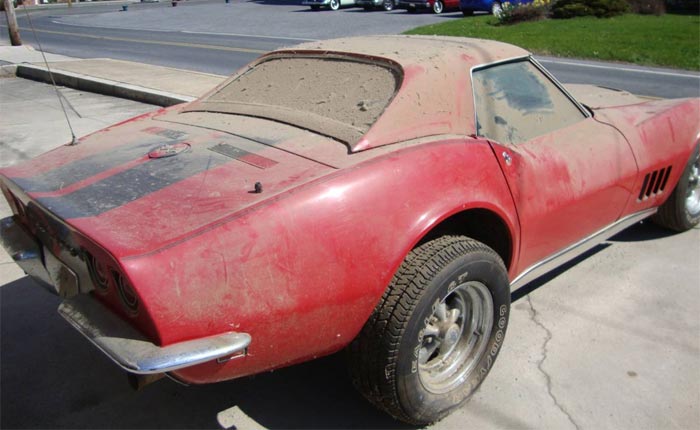 Fast forward a few months, and the same car is now available for the much lower price of $18,500.
The seller, located in Cleona, Pa., doesn't exactly overwhelm potential buyers with loads of information about the car in his most recent posting, writing only that he has the build sheet, it's a convertible, it has a 4-speed transmission, and it's powered by a non-original 427 under the hood.

The most appealing thing about the car is that it apparently retains its original hardtop, which is sometimes missing and can be expensive to purchase these days. A used top is currently being offered for $1,250 on eBay, for example, and a reproduction from another company goes for $1,499.
It's hard to say how much of a money pit this car could turn into, without undertaking a more thorough examination in person, but photos seem to indicate a body and interior still in decent shape after 51 years.

Back in the day, this car was probably a pretty hot Corvette, with its five-spoke Cragar-style wheels and dual racing stripes on the outside and a fire-breathing 427 engine with Holley valve covers and ignition wires hooked to a 4-speed transmission that likely made for a car that would really scoot.
How much it would scoot these days remains to be seen, but this is still one Stingray we'd like to see cleared of layers of dust and brought back to its once-glorious days of old.
What's your take on this C3 classic?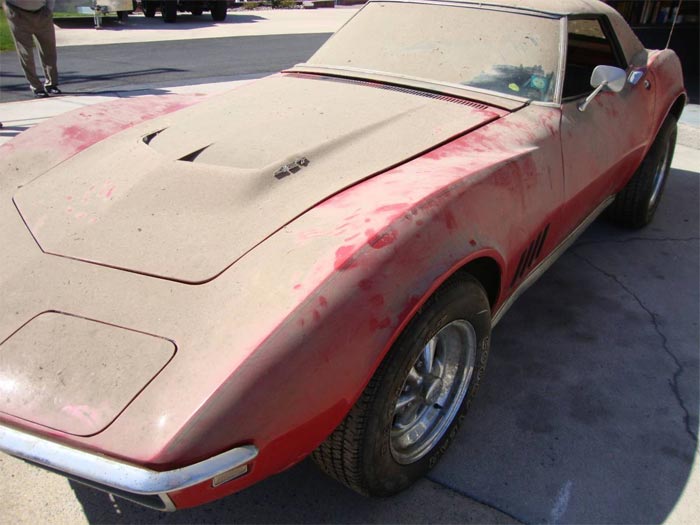 Source:
Craigslist.com via barnfinds.com

Related:
Corvettes on Craigslist: Is this Burnt 1967 Corvette Big Block Worth Saving?
Corvettes on Craigslist: 1976 Corvette in Dark Brown Metallic
Corvettes on Craigslist: 1978 Corvette Daytona