Editors Note:
I am very pleased to announce that Author Robert Casey of the All Corvette Colors book series has offered to share some of his knowledge regarding some of the great colors that have graced Corvettes over the years. And with the Corvette factory's new paint shop coming online this year, his insight into the painting process will be invaluable. The book series is available at Amazon.com.

GM shocked the world with an all new Corvette body style in 1963. They even approved Bill Mitchell's beloved split-window design – for one year only. But there was something else that GM approved for one year only: The special Sebring Silver Metallic paint.


The Sebring Silver paint used on the 1963 Corvette was an optional paint which cost an additional $80.70.
Why the extra cost? Because Sebring Silver was a Fire-Frost paint. What is Fire-Frost paint? It has an effect pigment (a flake) that responds to light as a pearl effect pigment would. It is not the same as a metallic flake. No other Corvette was ever factory painted with Fire-Frost paint of any color.
The Fire-Frost pearl effect pigment was made of polyester flakes coated with a layer of vapor-deposited aluminum. GM used Fire Frost paint only in 1963: five colors for the Cadillac Eldorado and one color for Corvette (Eldorado's silver was a different color than Corvette's silver). The effect pigment was likely chosen to imitate the luminescence of shark skin, a finish that GM boss Bill Mitchell had hoped to achieve on the 1961 XP-755 Mako Shark concept car.

Was the Sebring Silver paint expensive? Adjusted for inflation, the $80.70 cost of the 1963 option would be $631.38 in 2015.
Along Comes Firemist
The very next year, 1964, GM introduced Firemist paint, which had a large-flake, borosilicate-based, pearl effect pigment. Cadillac used it first in 1964 on the Eldorado. Five colors were available.
In the early 1960s, the Engelhard Corporation of Iselin, New Jersey, developed and trademarked Firemist paint pigments. The flakes allowed light to reflect and refract through them, producing not only a bright glittery look to the paint, but also varied hues of the primary paint color. Because these flakes can reflect and refract light, Firemist is not a metallic paint, in the truest sense of the word. A true metallic paint contains tiny aluminum flakes that only reflect light.
Firemist paint continued to be used by GM divisions well into the 1990s.
In 1971 and 1972, Corvettes were available in three Firemist colors, Ontario Orange, Steel Cities Gray and War Bonnet Yellow. Corvette did not charge extra for Firemist colors: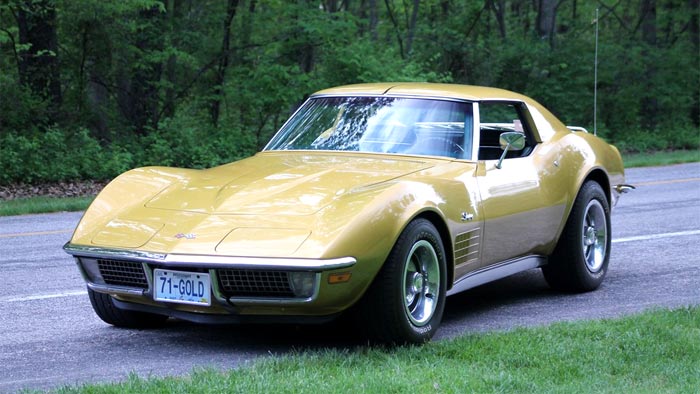 1971 Corvette in War Bonnet Yellow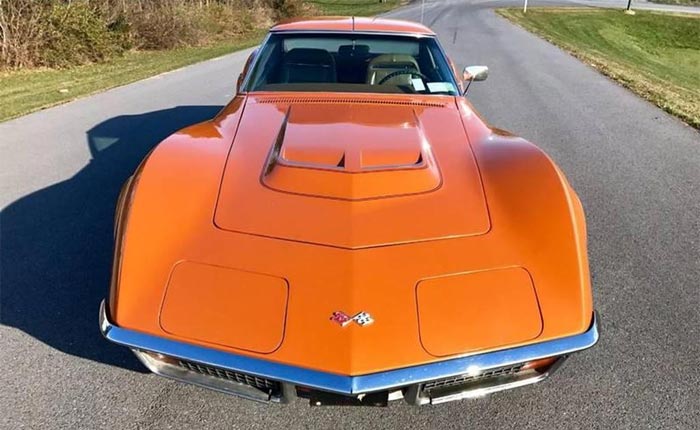 1972 Corvette in Ontario Orange
1971 Corvette in Steel Cities Gray

This and more information about Corvette colors and color combinations can be found in the "All Corvette Colors" book series available at Amazon.com. Follow Robert Casey on twitter at @AllvetteColors.

Source:
All Corvette Colors

Related:
[PICS] C7 Corvette Stingray Serves as a Canvas in ART-of-Motion Exhibit
[PICS] C7 Corvette Z06 Is Repainted an Envious Green
2012 Corvette Begins Production Without Crystal Red and Cyber Gray