Taking advantage of the current red hot vintage Corvette market, Barrett-Jackson will be offering George Barris' customized 1963 second generation Corvette known as "Asteroid" during their January auction extravaganza in Scottsdale, Arizona, January 12 -19, 2014.
This year Barrett-Jackson will open the doors to a completely new auction facility at the same West World of Scottsdale location they have used in prior years.
The dazzling metallic copper Corvette was fully restored earlier this year and is owned by Lance Miller of Corvettes at Carlisle fame and Randy Koettel owner of Desert Autosport . As Barris customized creations go, the Corvette would be considered "tame" and was built for the successful business entrepreneur and offshore powerboat champion Bob Nordskog to serve as a street car, a race car, and show car.
The Corvette has been well documented from the day it was originally ordered unpainted by Nordskog in 1963. Right from the start he intended to have Barris add his styling touch to the newly introduced split window coupe and have the 327 cubic inch engine modified. Nordskog had the engine reworked with a 350 camshaft which changed the cubic inches to 357 and upped the horsepower to 400. In addition to the engine performance modifications several of the engine components were chromed or painted gold for show.
George Barris is legendary and has created some of the most legendary show and movie cars in the country. He created the most iconic television cars such as The Munsters Koach, Knight Rider and Batmobile, which sold at last year's Barrett-Jackson auction for a staggering $4,620,000.
Known as the "King of the Kustomizers", he made several styling changes to Nordskog's second generation Corvette, including a restyled lengthened nose, hiding the headlights behind a custom grill, a reworked rear fascia and the removal of the center stile of the iconic split rear window. In addition he added chrome headers which exited through the side body panels, similar to Larry Shinoda's 1961 Mako Shark Corvette concept car. The interior was entirely reworked in pearl and cream.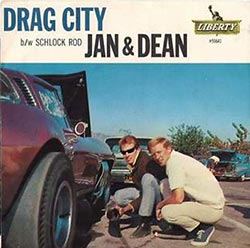 Nordskog had two sets of wheels and tires for the ostentatious Corvette, chrome American Racing mags and oversized tires when he raced the car and chrome wire wheels when he used it on the street or for show. When Barris finished with the Asteroid it was a big hit, literally. It appeared on the cover of Jan and Dean's hit album Drag City, which was released in the fall of 1963. It also appeared in several magazines, such as Hot Rod.
Recently the Asteroid was unveiled after its restoration at Miller's Corvettes at Carlisle event this past August.
Just a few weeks ago a modified 1963 Corvette given to Harley Earl by GM honoring his contribution to the Corvette crossed Mecum's auction block. That car also was modified with chrome headers that exited through the side body panels and had a custom interior. Earl's car brought $1.5M.
A decade ago "customized" Corvettes were often overlooked and sometimes scorned by the collector. But in recent times customized Corvettes in outstanding condition or fully restored have seen prices soar. No longer is it considered "heresy" to modify a Corvette as can be seen by the prices "restomod" Corvettes are bringing at auction. Based on the attention the Asteroid received at Carlisle coupled with its provenance, documentation, well known owner, famous builder, storied history and outstanding restoration, there is little doubt that it should attract a lot of attention when it crosses the block at Barrett-Jackson in January.

Source:
Barrett-Jackson

Related:
1963 Custom Corvette Built by George Barris to be Shown at Carlisle
SEMA 2011: The George Barris Bat Ray Corvette
Corvettes on eBay: Farrah Fawcett's Foxy 1970 Corvette