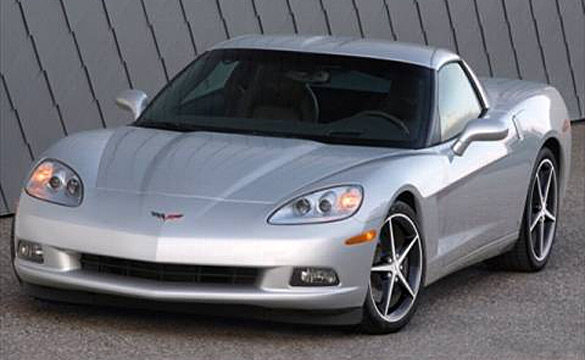 As the United States celebrated Independence Day last week, Kelley Blue Book's KBB.com decided to name the "10 Cars that Reignite the American Dream."
Not surprisingly, the Chevrolet Corvette ranked No. 1 on their list of Detroit-based vehicles experiencing resurgence.
While in the not-so-distant past American carmakers were struggling to stay alive, the editors at KBB.com say they have seen "a definite revival" in U.S.-based vehicles since.
"While Detroit has certainly had its ups and downs in recent years, we would argue that the Motor City is on its way back to the top with exciting and innovative products coming off the line for new-car buyers," says Jack R. Nerad, executive editorial director and executive market analyst for KBB.com.
As the country celebrated Independence Day last week, "KBB.com honors prime examples of domestic vehicles that call the land of the free their home."
Here's what KBB.com had to say about the 'Vette:
"For nearly 60 years the Corvette has captivated drivers across America and far beyond, rising in status from an innovative convertible with then-fancy features like fuel injection and power windows to the supercar that is today's ZR1. As American as Jon Stewart interviewing Springsteen for Rolling Stone, the Corvette is our homegrown exotic-fighter that is as competent pacing the Indy 500 as it is comfortably cruising down the main drag in Anytown, USA."
Others on the list include the Ford Mustang, Jeep Wrangler, Cadillac CTS, and Chevrolet Volt. Check out the remaining five vehicles at Kelley Blue Book.

Source:
Kelley Blue Book via TheAutoChannel.com

Related:
Auto123.com's Eclectic List of Top 10 Corvettes
Chevrolet and Corvette Power Well Represented on Inside Line's 100 Most Powerful Cars of All Time
Two Corvettes Make InsideLine.com's 100 Most Beautiful Cars of All Time List