The non-profit Auburn Cord Duesenberg Automobile Museum located in Auburn, Indiana has picked a real winner to serve as the grand prize for their 2021 fundraising campaign – a 1963 Corvette Sting Ray Fuel Injected Convertible! CorvetteBlogger readers can get 20% BONUS ENTRIES on orders of $25 or more so get your tickets today!
The 1963 Corvette ushered in a new era for the model with the unmistakable design of the "Sting Ray" whose sharp lines, soft curves, and wrap around chrome bumpers would come to define the generation. Many enhancements were introduced with the car including a new purpose-built chassis with four-wheel independent suspension, a transverse rear leaf spring, hide-away headlamps, hydraulic self-adjusting brakes, and more. And for the first time in Corvette history, you could choose between two distinct models, the Sport Coupe and the Convertible. Nearly 60 years since it was first introduced, the C2 Corvette remains one of the most recognizable designs in automotive history.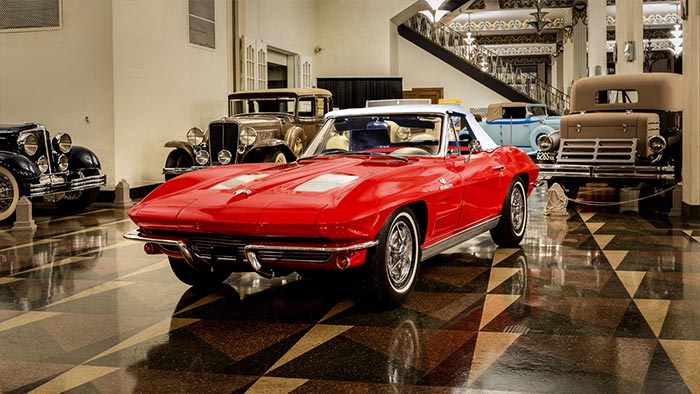 This 1963 Corvette Sting Ray Convertible is offered in original Riverside Red with a white soft top. The matching numbers RamJet fuel-injected V8 was the top engine on the menu with the L84 boasting 360 horsepower and 352 lb-ft of torque. Coupled to the fuelie motor is a four-speed manual transmission and a positraction rear axle.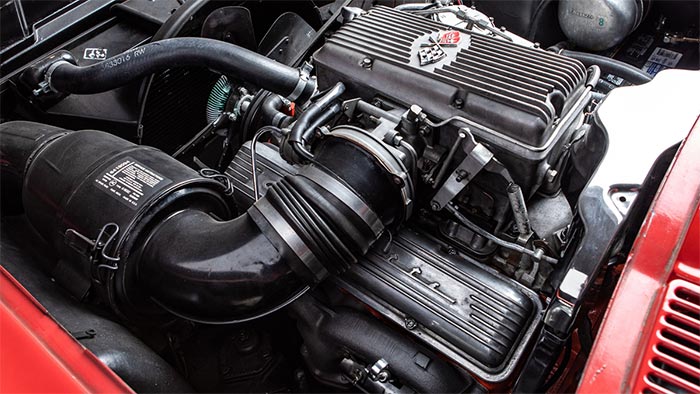 Inside the '63 Corvette roadster is a cockpit that just begging for its driver. The Black-dipped interior is broken up only by the silver center divide and glovebox. The large gleaming silver-faced gauges are displayed purposely and are unique to the 63-64 models. The vertical AM/FM radio on the center waterfall is ready to belt out your favorite tunes as you head down the highway.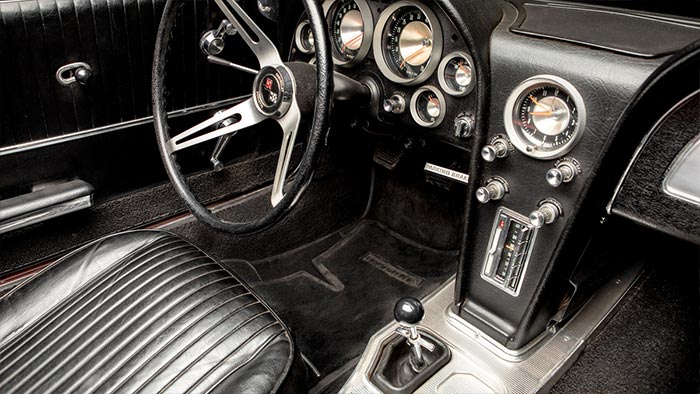 This charitable fundraiser supports the non-profit Auburn Cord Duesenberg Automobile Museum in Auburn, Indiana. The automobile museum inhabits the auto builder's original factory showroom building and today it displays 140 vintage, antique, classic, and special interest cars to the thousands of automotive enthusiasts who visit each year. When you support the Auburn Cord Duesenberg Automobile Museum by making a tax-deductible donation, you help fulfill their mission of providing unique educational experiences based on the history and legacy of the automotive industry.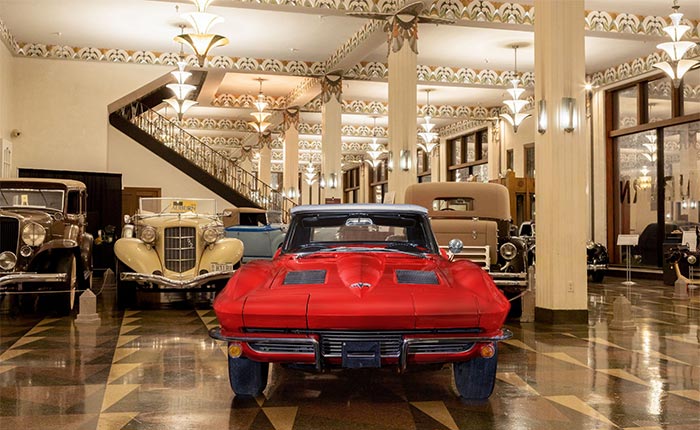 This is a fabulous opportunity to support a worthwhile cause while potentially putting you behind the wheel of a very special car. Donate to the Auburn Cord Duesenberg Automobile Museum today and you'll receive 20% BONUS ENTRIES on orders of $25 or more.

Source:
Auburn Cord Duesenberg Automobile Museum