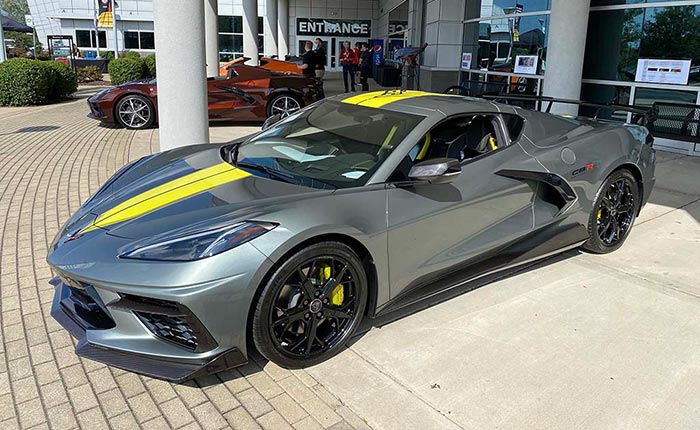 Photo Credits: Keith Cornett

It was only last week at Corvettes at Carlisle that we had an opportunity to see the three new exterior colors for the 2022 Corvette – Hypersonic Gray, Amplify Orange, and Caffeine Metallic. We always like to reserve judgment on any new color until we've had the opportunity for ourselves to see it in the sunshine. Unfortunately, the cars at Carlisle were kept under a tent so we never did get a great look at them.
Lucky for us, this week we are in Bowling Green for the National Corvette Museum's 27th Anniversary Celebration, and the three new Corvette colors are on display outside under the patio. We were able to capture these Corvettes in direct sunlight and have them for you below.
I had received a couple inquiries from readers about the new colors, specifically the Hypersonic Gray with folks asking my opinion on it. There are two Hypersonic Gray cars here on display, one a regular Coupe and the other being Silver IMSA GTLM Championship Edition. As you can see, there is some travel in the color from the way the different body panels are aligned, but not so much like Silver Flare which can change drastically based on your point of view. Of the three new colors, it's our favorite.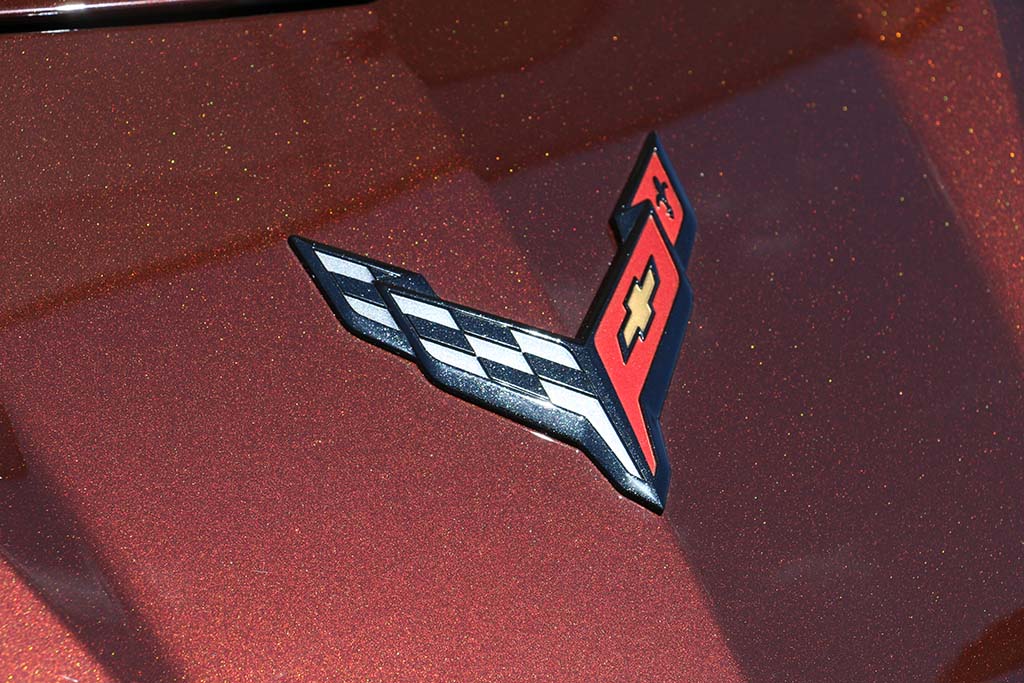 But holy cow does that Caffeine Metallic wake up under the sun. It becomes a burgundy with red, orange, and silver metallic flakes all shining hard. Those that see it under the sun are having their minds changed about the color based on a few enthusiasts we talked with while around the car, although many preface their comments with "it's not our first choice but…" In the sun, it's a very dynamic shade, but out of the sun, it's a chocolate bar.
Finally, we do like the Amplify Orange which we think is very much in the same vein as Rapid Blue in that there is no metallic shine at all. It reminds us of the Tangelo Orange colors on the Forgiato C7 widebodies that were all the rage a few years ago.
Check out the colors again and then sound off in our comments section to tell us your favorite of the three.

Source:
Photos by Keith Cornett
Related:
[PICS] Chevrolet Shares New Photos of the Three New Colors for the 2022 Corvette
[GALLERY] Corvette Museum Offers New Comparison Photos of the Three New 2022 Exterior Colors
Torch Red is the Top Color Choice for the 2021 Corvette But Red Mist is On the Rise